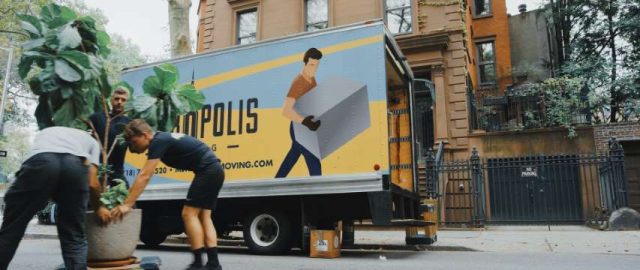 Are you considering a move to a different state? Whether you're looking for a change of pace or want to be closer to family, there are a few things you should do before packing your bags. Here are six tips to get you started on your out-of-state move.
1. Consider how you are going to move your car
Moving to another state can be a big undertaking. There are many things to consider, including how you are going to move your car. While you could drive it yourself, this is not always the best option. Driving long distances can be stressful, and you may not be familiar with the roads in your new state.
Shipping your car is a great option. It's less stressful than driving, and you don't have to worry about fitting everything else in your car. Plus, there are plenty of great car shipping companies out there that can get your car to your new home safely and efficiently.
So when you're planning your move, be sure to research the best car shipping companies to find the best option for you.
2. Research the cost of living in your desired city and state
The cost of living is determined by the price of goods and services in an area. This includes everything from housing and transportation to food and healthcare. The cost of living can vary greatly from one city to another.
For example, cities with a high cost of living, such as New York or San Francisco, will have higher prices for goods and services than smaller cities with a lower cost of living. There are numerous online resources that can help you compare the cost of living in different cities.
3. Consider the climate
Learn about the different climates in the state you're considering. What is the average temperature? How much precipitation does the area get? What is the weather like in different seasons?
The climate of the new state will impact several areas of your life. For instance, your wardrobe will be largely impacted by the climate. If you're moving from a warm climate to a cold one, or vice versa, you'll need to adjust your wardrobe accordingly.
You also have to consider how it will impact your pets. If you have pets that do not live indoors, it is very important to make sure you take their well-being into consideration.
4. Look into job prospects and opportunities in the new city
When moving to a different state, it's worth taking the time to research the job market in your new location. This will help you to identify opportunities that align with your skills and experience and get a better sense of what kind of salary you can expect to earn.
The internet is a great resource for this kind of research, and there are also plenty of books and articles that can give you an overview of the job market in different cities.
5. Familiarize yourself with the local laws and regulations
Every state has its own unique set of rules and regulations, and failure to comply can result in hefty fines or even jail time. Before you move, research the laws of your new state so that you can avoid any legal trouble down the road.
You should also be sure to update your driver's license, registration, and insurance so that you are in compliance with all of the local requirements. By taking the time to do your homework, you can ensure a smooth transition to your new home.
6. Make a list of contacts – friends, family, etc. – who live in the area and can help you get settled
Starting fresh in a new state can be both exciting and daunting. To make the transition a little easier, it's helpful to have a support system in place.
As you get settled into your new home, reach out to friends, family, and other contacts who live in the area. They can offer advice on things like where to shop, what neighborhoods to avoid, and which local businesses are worth checking out.
Building a network of contacts in your new state will help you feel more connected and comfortable as you make this big transition.
If you're considering a move to a new state, there are a few things you should do first. Research the cost of living and housing options in your desired area, as well as the job market. Think about whether or not you'll be able to handle the climate change, and make sure you're aware of any state taxes that might apply to you.
And don't forget, home is where the heart is! Making connections with those around you can really help you to feel more comfortable in the new state. Taking these factors into account will help ensure that your transition is as smooth as possible.