When traveling to the Caribbean for a sun-soaked vacation, one of the best ways to go beyond the resort and engage with the soul of a destination is on a good tour. In beautiful Antigua and Barbuda, where unspoilt nature, luxurious resorts, and a welcoming culture all intersect, a tour is an ideal excursion for experiencing the best of all worlds. The variety of tours on offer around the island range from traditional sightseeing and adventurous expeditions to more educational deep-dives into the living history of the destination. Add a tour to your next vacation itinerary from the following three options, each of which comes highly recommended:
Pink Panther Safaris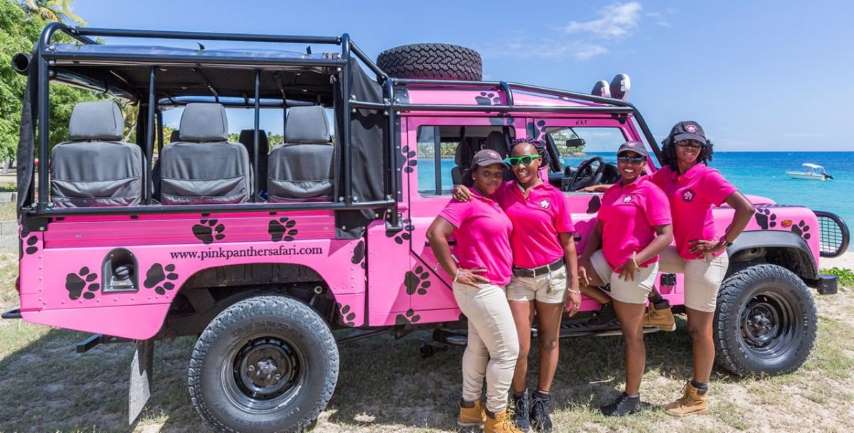 If you'd like to experience the incredible natural beauty of Antigua from the front seat of a rugged jeep, Pink Panther Safaris has you covered. Get to know the island's famous landmarks and its locals as you go offroad in an eye-catching pink jeep. Pink Panther is well-loved by travelers and is reputed for its knowledgeable and fun tour guides. Tours occur daily from Monday to Saturday and cover the breadth of Antigua, focusing both on human history and some of the destination's must-see natural sites. Your typical safari takes you to the Devil's Bridge, a natural rock arch that stretches far above the water, and Turner's Beach – a relaxing, secluded white sand haven. The seven-hour tour also has the option to do a convenient split: complete the first half of the journey before stopping for lunch at Papa's by the Sea, a restaurant beloved equally for its oceanside views and tasty Antiguan fare.
There's much more to discover with Pink Panther Safaris than the few previews we've listed above. For more information about schedules and booking for the tour please visit https://www.pinkpanthersafari.com/.
The Bird's Nest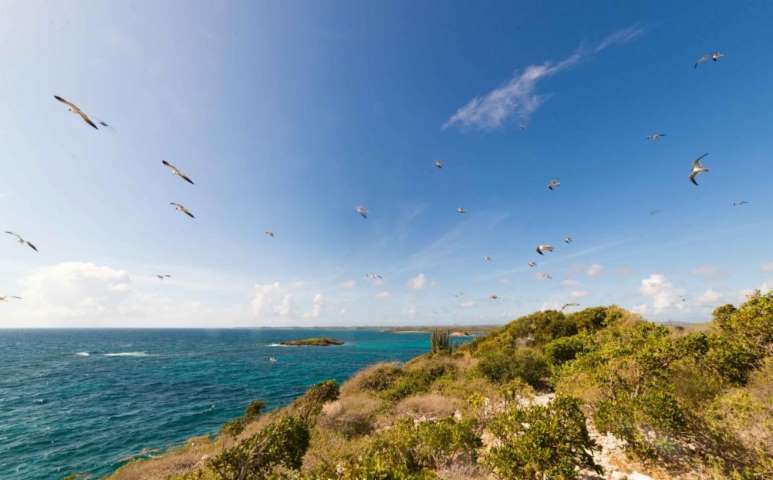 Located on the north coast of Antigua, the Bird's Nest tour offers a dynamic, multi-activity adventure within Great Bird Island and its protected marine coast, with the main goal of blending an eco-adventure experience with relaxation. During the tour of this sanctuary, guests will enjoy a boat cruise down the coast and an all-gear-included snorkelling dive into the nearby reefs. During the subsequent hike on the island, travelers can see the many birds and the non-venomous and harmless snakes (including the rare Antigua Racer Snake) that call this verdant slice of wilderness home. While enjoying the two beaches and their crystal-clear waters, visitors can also taste the Antiguan BBQ lunch prepared by the tour's staff, including barbecue chicken with potato, pasta, green salad and local banana bread for dessert.
Some extra seasonal events that are included in the tour are whale watching during the winter months from December to May, and sea turtle watching which are commonly observed in the bays. For more information about the tour and for bookings please visit http://birdislandantigua.com/.