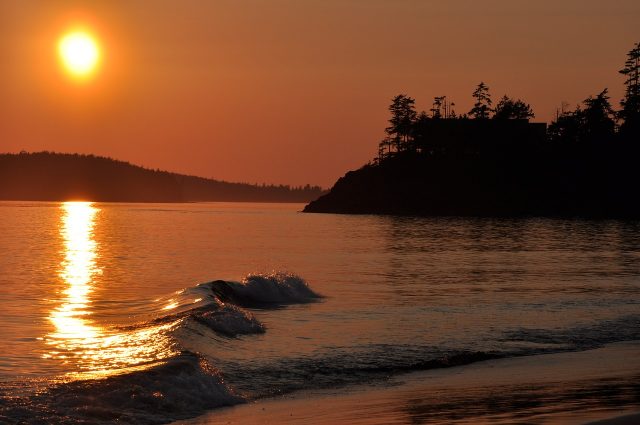 Tofino's newest adventure hub, Tofino Resort + Marina announces dates for two, multi-day Tide to Table freedive training courses this spring, as the resort continues to strengthen its adventure offering on Vancouver Island's wild West Coast.
In partnership with Victoria-based Bottom Dwellers Freediving, the course package including Performance Freediving International's (PFI) Freediver course and Bottom Dwellers' Freedive-Harvesting course will take place on May 3-8 and May 10-15, 2018. Participants will learn about the physics and physiology of freediving and how the body adapts to being at depth on one breath, with guests diving to depths of up to 20m/66ft. Combining classroom, pool and open water settings, the course covers proper freediving techniques, risk management protocols, ethical freediving harvesting fundamentals including safe band-powered device handling methods and includes a final day of freediving to harvest seafood – culminating in a one-of-a-kind dinner at 1909 Kitchen, Tofino Resort + Marina's signature waterfront restaurant.
"Our partnership with Bottom Dwellers gives guests the opportunity to experience first hand the thrill of foraging out in the wild, supported by Vancouver Island's leading authority on freediving safety and technique," says Daniel Vogel, general manager of Tofino Resort + Marina. "The ability to explore Tofino's incredible ocean and shoreline is nothing short of a privilege and we're very excited to brings our guests along on the adventure."
The course will be lead by Chris Adair, founder of Bottom Dwellers, and Vancouver Island native, who's passion for British Columbia's raw wilderness is unmistakable. Avid freediver, fourth generation forager, and executive chef at Tofino Resort + Marina, Paul Moran will join the trip to help guests identify the delicacies that live on the ocean floor, including urchins, mussels and various types of crab, bringing them back to the 1909 Kitchen to prepare a final night feast.
After each full day, guests will return to Tofino Resort + Marina to enjoy the property's unmatched hospitality at 1909 Kitchen and The Hatch Waterfront Pub, before sinking into plush oversize king beds with views overlooking the Tofino Inlet.
The Tide to Table package costs $1499 per person and includes both the PFI Freediver and the Bottom Dwellers Freedive-Harvesting Courses, accounting for four days of freediving/harvesting instruction, plus a four night stay at Tofino Resort + Marina and dinner at 1909 Kitchen on the final night. Space is limited to four guests per trip.
To book a stay or learn more about Tofino Resort + Marina, visit www.tofinoresortandmarina.com