Many people love travelling and seeing new places, but unfortunately, this isn't always cheap. One of the biggest expenses you're likely to face while travelling around Australia is accommodation, and the prices of different types of accommodation can vary greatly. However, if you're armed with a little knowledge and are prepared to do some research, finding cheap Brisbane accommodation or value for money lodgings in another city is possible. This article will offer useful tips that will help you save money on accommodation on your next trip to the major Australian city of Brisbane.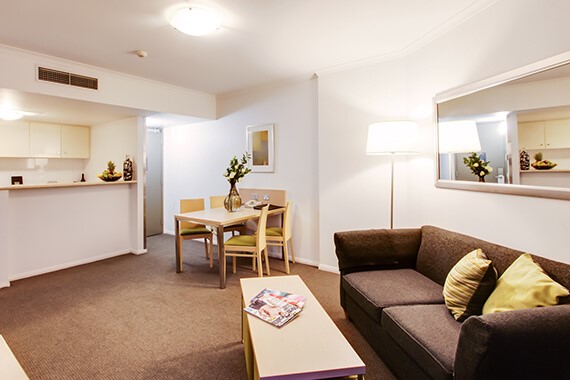 Conduct Plenty of Research
Finding cheap Brisbane accommodation doesn't have to be difficult, and the first step in doing this is to do some research. You're much more likely to find value for money Brisbane accommodation if you broaden your horizons and think outside of the box. When most people think about accommodation, they think of hotels, but the truth is there are many more options available, including bed and breakfasts, house rentals, hostels, motels, and serviced apartments. Just remember – when it comes to the researching stage, don't limit yourself to just one type of accommodation option, as it can really pay off to keep your options open.
Read Reviews
Cheap Brisbane accommodation isn't always equal, and one serviced apartment may be far better than another. It's therefore important to read some reviews to ensure that you're not going to be staying in sub-par accommodation. As with many things in life, reputation is everything. If a business has a good reputation, you know you can trust them – and the same goes for the different types of accommodation you're considering.
If the hotel or serviced apartment you're looking at has a large number of negative reviews, then it's probably a good idea to steer well clear of that particular place. On the other hand, if a bed and breakfast or serviced apartment has a lot of great reviews and is recommended by fellow travellers, then this is likely a good indication that it's going to be worth staying at and spending your money on.
Make Sure the Price is Right
Once you've found a few accommodation options that have great reputations, you're nearly there. The next step to take is to compare the prices of the places that have made your shortlist and select one that offers reasonable rates. However, don't just go by price – you should also take into account things like facilities and location, as these can all mean spending or saving money depending on the circumstances. The most important thing to remember is that when comparing prices, don't fall into the trap of choosing cheap Brisbane accommodation that doesn't have a great reputation. The last thing you want is to end up regretting your choice and wishing you'd spent a bit more.
In Summary
By putting in some effort and spending a bit of time researching and looking at all your options, finding cheap Brisbane accommodation is easy, with substantial savings able to be enjoyed.