Croatia has become somewhat of the jewel of the Balkans over the past couple of decades, and for a good reason. It has the best of all worlds in terms of scenic beauty, tourist appeal, an engrossing culture, and affordability, all coming together to make it one of the hottest destinations on the Adriatic (sorry, Italy, but you've got competition!) As a result, there are a plethora of exciting and engaging things to do if you choose to spend your summer vacation here. This article will explore some of the best activities and attractions and wrap up with some simple safety guidelines to follow if you want to make the most of your vacation.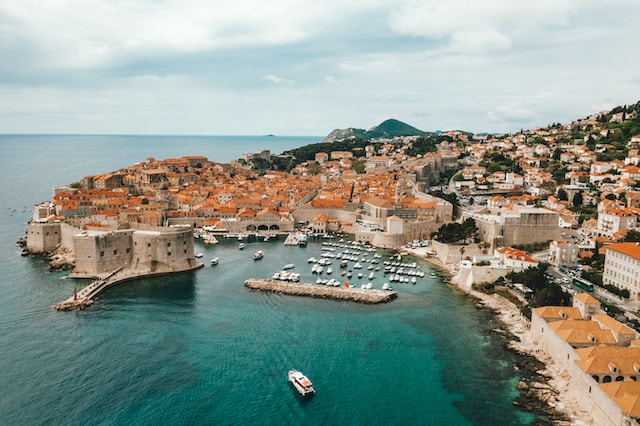 Things To See And Do
To start the post, let's look at some of the top attractions that make Cordai one of Europe's most desirable summer spots.
Discover The Beauty Of The Island Of Hvar, Known For Its Lavender Fields, Olive Groves, And Vineyards
If you're planning a trip to Croatia, make sure you don't miss out on one of its most spectacular destinations: the island of Hvar. Famous for its picturesque lavender fields, olive groves, and vineyards, this island is an absolute gem just waiting to be explored. You can easily get to Hvar by taking a ferry from either Split or Dubrovnik (Split being closer), but once you arrive, you'll be glad you made the trip. Don't miss the chance to stroll through the charming town of Hvar, surrounded by its towering 13th-century walls, and don't forget to check out the stunning 16th-century Hvar Cathedral or the remarkable Franciscan Monastery, which is home to an impressive collection of paintings and sculptures.
If you want to make the most of your experience and are traveling as part of a group, you should consider charting your own yacht. Although it might appear daunting to first-time renters, Yacht Charter in Croatia is no more challenging than it would be in Italy. As long as you know what you want and what you are comfortable spending, it could be the best choice you make for your entire trip! For those who love the outdoors, a hike up to the top of the island's highest peak, Sveta Nedjelja, is a must. From here, you'll have breathtaking views of the surrounding area, including the nearby Pakleni Islands (which you can explore further if you hire a vessel). When it comes to food and drink, be sure to try some of the local specialties, such as the fresh seafood and lashings of olive oil. Hvar is also known for its wines, so be sure to visit one of the island's many vineyards for a tasting.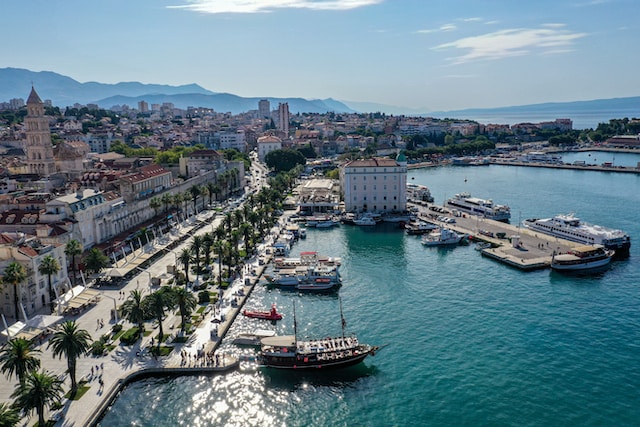 Walk Along The Ancient City Walls Of Dubrovnik And Explore The Charming Alleyways Of The Old Town (And Get A Glimpse Of The Real Blackwater Bay!)
If you're planning a trip to Croatia, add the enchanting ancient city of Dubrovnik to your travel itinerary. This city boasts walls that have stood for centuries—dating back to the 13th century—and provides awe-inspiring views of the Adriatic Sea that will leave you completely captivated. A stroll along the walls is an absolute must-do activity that will gift you with some of the most breathtaking and show-stopping photos you've ever taken. Aside from the walls, be sure to wander through the charming alleyways of the old town. This place is a cultural hotspot recognized by UNESCO as a World Heritage site. Its well-preserved medieval architecture is nothing short of spellbinding and is a highlight of Europe's architectural treasures. You won't regret exploring Dubrovnik's old town and falling in love with its unique and timeless charm.
Take a leisurely stroll as you take in the sights and sounds of the stunning narrow streets lined with cafes, restaurants, and shops selling local handicrafts that will leave you completely transfixed. Explore this charming destination and experience its unique allure for yourself! For Game of Thrones fans, Dubrovnik is also known as the location for King's Landing and the real-life Blackwater Bay. Visitors can take a Game of Thrones walking tour to see the iconic filming locations and glimpse the real Blackwater Bay, as seen in the wildly popular TV series!
Visit The Vineyards Of Istria And Partake In A Wine Tasting Excursion
Located on the Adriatic and surrounded by other wine-loving countries, it should come as no surprise that wine is a big deal in Croatia. It boasts numerous vineyards (over 300 at last count), where you can visit and sample the local delicacies. However, the vineyards of Istria tend to stand out since they offer the best options in the way of guided tours and tasting experiences (not to mention a climate highly conducive to growing grapes). It is not easy to pick the best wine-growing area in the Istria region from among the many excellent options; however, in recent years, the Motovun wine-growing area has emerged as the clear frontrunner.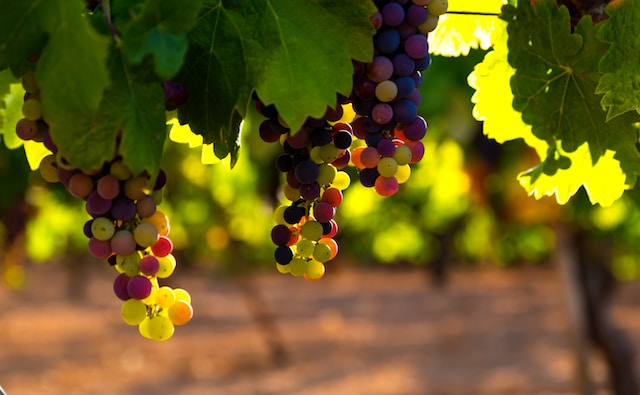 How To Stay Safe When Traveling In Croatia
There will be many outstanding experiences on your trip but remember always to keep safety in mind. As in any other European country, you shouldn't have any problems in Croatia as long as you exercise normal precautions with your belongings. Here are a few things to keep in mind:
Be aware of pickpockets in crowded areas: As with other European countries, the larger cities in Croatia have their fair share of undesirables. However, you shouldn't have any trouble so long as you don't stick out like a sore thumb and keep your belongings close at hand.
Watch out for scams and tourist traps: Again, this is more common in popular tourist destinations; use caution and stick to official tours.
Respect local customs, norms, and traditions: Though you probably won't run into too much trouble if you flaunt local conventions, it's still important to remember that you're visiting a foreign country and to act accordingly.
Trust your instincts: This piece of advice is universal and requires nothing more than the application of common sense. If something feels wrong, don't be afraid to move elsewhere or even seek the police if necessary.
Invest in full-coverage insurance: You must purchase full coverage insurance before any trip, no matter where you travel. It will give you peace of mind and protect you from paying out of pocket if things go awry.
Traveling to Cortai is a truly unique experience, and although it has become far busier than it used to be, it still retains its Balkan charm. Moreover, you have many things to do, from perusing UNESCO World Heritage locations to floating around the Adriatic on your own private yacht!