Kayak fishing is an excellent way to get out on the water and enjoy some time with nature, while also catching some fish recreationally. Whether you're new to kayak fishing or have been doing it for some time, there are always things you can learn from others who share your passion. In this article, we'll discuss how you can plan the perfect kayak trip so that it's safe and fun for everyone involved.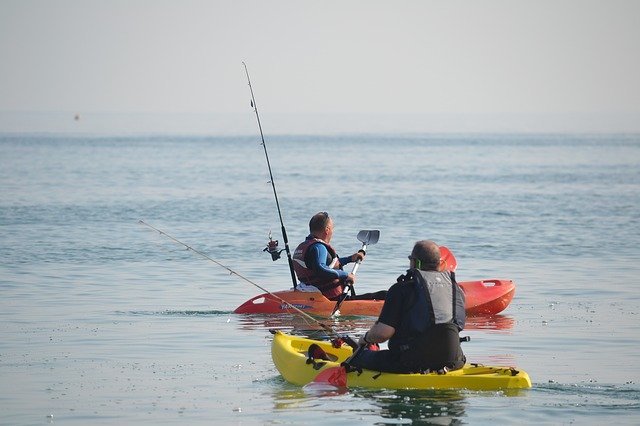 Before The Trip
Preparation is an essential part of planning an amazing kayak fishing trip – if you don't prepare correctly, your time on the water could be dangerous to you and the people around you. Before heading out on your next excursion, be sure to check some of the pieces of advice that professionals and your colleagues have to share. Moreover, in regard to the information, websites like www.watersportswhiz.com could come in handy for everything you need to know about kayaking trips. By getting the right information about equipment, knowing where to go and when to get there, and employing a few tips shared, you can make your next kayak fishing trip an unforgettable experience.
Know Your Equipment
When it comes to preparing for your trip, getting the proper equipment is probably one of the most important factors in helping ensure your success. You'll want to make sure that each piece of equipment – including your paddles, life jackets, anchor, rod holders, and anchors – is in excellent shape before heading out on the water, which includes making sure nothing needs to be replaced.
Furthermore, you'll need to know how to use the gear properly, as well as have a solid understanding of what it's for and how it works. If you plan on going out on the water with friends or other people, be sure they understand their equipment too so everyone can feel safe during your trip. High-quality equipment is no good if you don't know how to use it or you plan on taking people out who don't have the necessary skills to stay safe.
Knowing The Area
It's important to know what you're going to do on your kayak fishing trip, and that includes being aware of the area you're going to be in when taking a kayak out for a spin. You'll want to know about the types of fish that live in the area, what time they tend to be most active, and whether there are any dangerous animals around. This knowledge can help you choose the best time of day for your trip, the areas to explore, and whether to bring additional safety equipment with you. You can then plan out your entire trip around this information instead of wasting an entire day by paddling towards a location that simply doesn't have what you're looking for.
When and Where to Go
One of the best times to go kayaking is when you know the weather and the water conditions will be in your favor. For instance, if you're going out to catch redfish, it's a good idea to try fishing around sunrise or sunset, which tend to be prime times for catching fish.
Kayak fishing can be done just about anywhere – there are plenty of open waters along coastlines where you can cast your line into the water and reel in something big!
Good Night Sleep
Before hitting the water for your big adventure on the beautiful blue waters, make sure you get a good night's sleep so you are well-rested and ready to go. You'll want to make sure that you're feeling refreshed before getting on the water – lack of sleep could leave you with headaches, grogginess, and even nausea. As an added measure to help allow your body to rest while also enjoying nature at its best, consider sleeping in a tent by bringing along a truck or SUV that can transport all of your equipment and give you a more comfortable night's sleep.
The Right Snack
Just like it's important to get enough sleep before going on your kayak fishing trip, it's also important to eat the right foods so that your body is prepared for the long day ahead on the water – while energizing yourself with carbs can be helpful, too many sugars from candy or soda can leave you feeling drained after only a short period of time. Eat good, healthy food such as peanut butter crackers or bananas, which will provide you with ample amounts of energy throughout your day on the water – helping you make memories while catching fish!
Weather Conditions
Weather will affect your plans – certainly for this trip but also potentially for years to come depending on how much damage was done to local waterways during that time. Be sure to check if any area dams are releasing dangerous water flows, if there are road closures you'll need to be aware of or cancel your plans until after flooding has subsided.
The most important thing is that you are always prepared for the worst-case scenario, just in case! If it turns out the day isn't going to be as nice as you thought, it helps to have a backup plan so if things go wrong you aren't left scrambling to come up with a solution.
Again, there is no such thing as bad weather (well… except in the middle of a storm), only bad clothing! Dress appropriately for where you're going and what time of year it is. For example, if you're not used to diving into cold water then don't be surprised if your teeth start chattering after 20 minutes on the water in the middle of winter!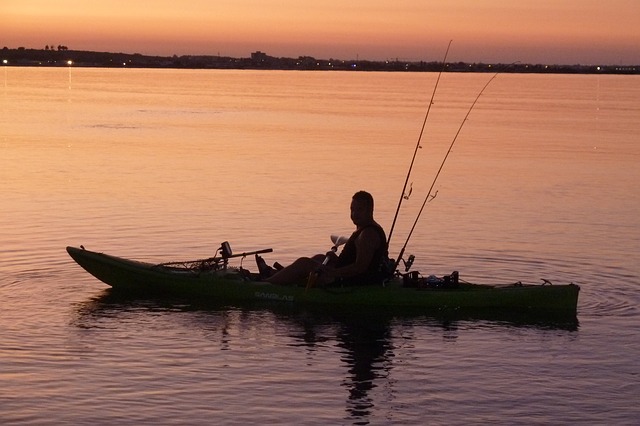 Kayak fishing is a popular activity that can be enjoyed by people of all ages and skill levels. The tips we've provided should help you plan an amazing kayak fishing trip so your next experience on the water is one you won't forget! Fishing in general – whether it's from shore, out on the ocean, or even while kayaking – provides some of life's most memorable moments.
Kayaking is a great outdoor activity that can be done just about anywhere. With the right equipment, knowledge of your area, enough sleep beforehand, eating healthy foods in advance for energy while out on the water, remembering that weather conditions will affect how much time outdoors you can spend, will have you experience the best kayak fishing trip there can be.