The winter vacation is a time-honoured tradition for Canadians — a sorely-needed and fondly-recalled escape from the snow, sleet and incessant goose honking that characterize our cold season. Sometimes, these trips transcend the simple designation of "vacation" and become a full-fledged "escape" or "getaway": the life-changing experiences and voyages that reconnect us with family and friends and ignite that sense of total relaxation that washes our deeply rooted stress away.
Those in search of just such an experience when they fly south this winter will find it in The Bahamas, an expansive tropical wonderland of 16 major islands and countless white sand beaches gently lapped by the Caribbean's crystal blue waves. Beyond the breathtaking environs, extensive offerings of aquatic excursions and mouth-watering cuisine, The Bahamas has built a reputation for some of the finest accommodations in the world.
From seaside cottages to five-star boutique bliss, The Bahamas has the perfect place for you to forget all about the snow piling up in your driveway back home. As you plan for the Bahamian getaway you've been craving, we've put together this list of some of the best places to stay in The Bahamas to fuel your daydreams and inspire your itinerary.
Kamalame Cay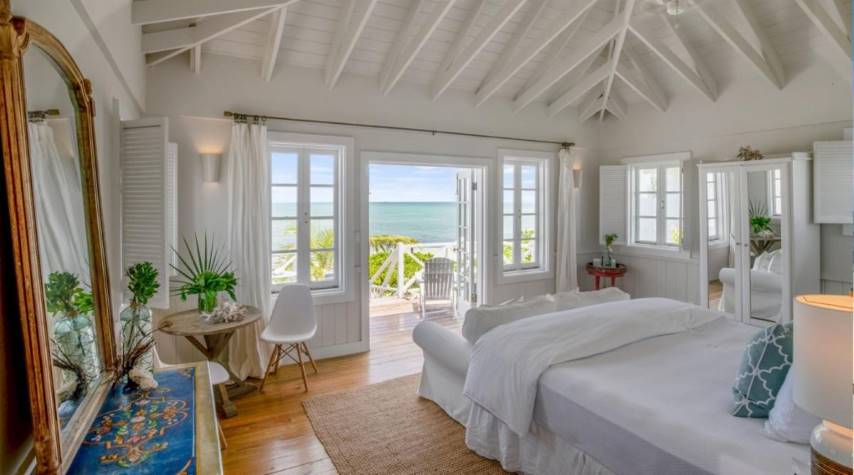 Kamalame Cay is a beautiful barrier island in the heart of The Bahamas, located one mile from the world's third largest barrier reef. Accessible only by private ferry, helicopter or seaplane, this chic, luxurious and exclusive property offers 27 seaside rooms and cottages. Designed with Balinese architectural influence, the peaked bungalows and bougainvillea drapery of the Cay make it the perfect oasis for your vacation bliss. Also available on site are 'home-away-from-home' beachfront villas. Offering from one to four bedrooms, with wraparound verandahs, indoor and outdoor living spaces, private plunge pools and island style décor, there's no better place than Kamalame Cay for family and friends to gather, relax and spend unforgettable time together.
Caerula Mar Club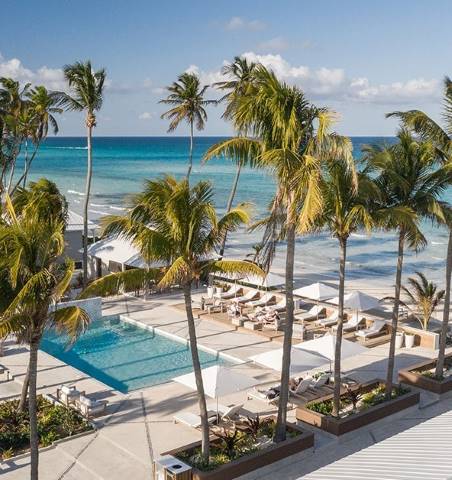 For those seeking boutique luxury, look no further than the Caerula Mar Club. Featured on HGTV's Island of Bryan, Canadians are well acquainted with the renovations and design by husband-and-wife duo, Bryan & Sarah Baeumler. Steps away from pillowy soft sand and crystal-clear Bahamian waters, this beachfront property, spread across 10 acres on the southern side of Andros Island, has everything you need for an exclusive holiday experience. With a unique boutique collection of 18 suites and 4 villas, Caerula Mar focuses on catering to the needs and desires of their guests in an intimate setting. With a core focus on '"barefoot luxury", sustainability, tranquility and enjoying the island's natural landscape, activities such as yoga, meditation, snorkeling, beach combing, sailing, fishing and diving are readily available for guests to enjoy. A well-presented respite for sophisticated nature lovers who appreciate seclusion, swaying palm trees and untouched green space; Caerula Mar awaits you.
Albany Bahamas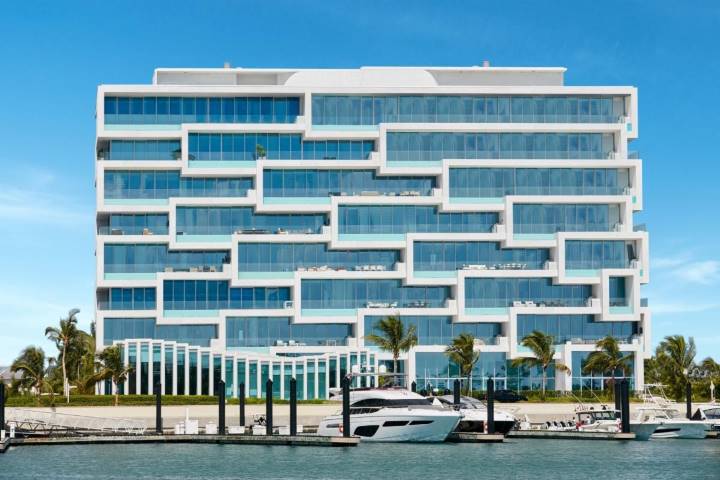 Located on 600 sweeping acres of New Providence beachfront, this luxury gated community offers unparalleled amenities, amazing architecture and an exceptional visitor experience. With 24-hour hotel concierge serviced villas, custom homes and marina apartment residences available, Albany Bahamas offers high specification accommodations for all requirements and needs. With their championship level golf course, mega yacht marina and equestrian centre, visitors can enjoy their favourite activities throughout their stay in this beautiful tropical destination. With something unique to offer in all facets of guest care, Albany presents a new standard of luxurious island living for even the most discerning traveller. Relaxed and welcoming yet still exclusive, Albany is targeted at those who wish to relax, unwind, and still enjoy the finer things in life.
Coral Sands (Harbour Island)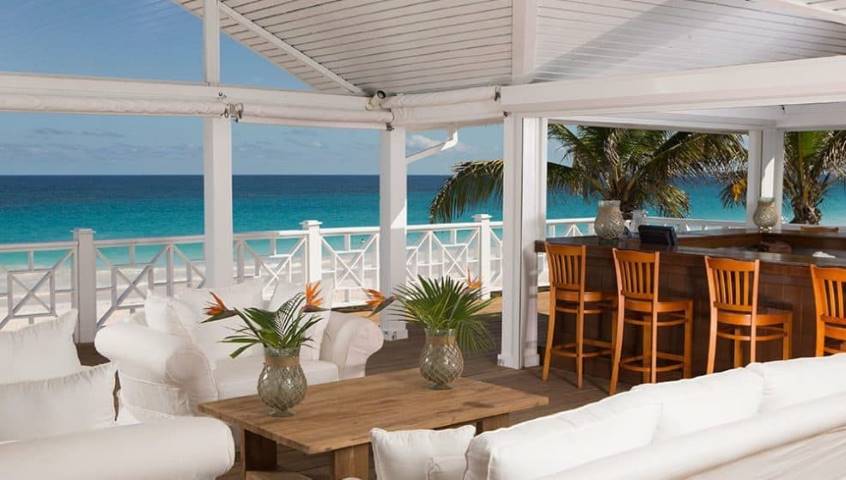 With beautifully contrasting pink sands and turquoise blue waters, Coral Sands Resort is situated amidst unforgettable natural scenery. Offering low-key luxury, this wonderful 38-room property located in Harbour Island is the perfect secluded sanctuary for those guests looking for their dream relaxing vacation. Having recently undergone multimillion-dollar renovations, the new and improved amenities and activities available at Coral Sands include: a 55ft heated freshwater infinity pool, private beach front cottages and an upgraded lobby and bar which are just waiting to be enjoyed. Small in size but punching well above its weight in delivering an unforgettable experience, Coral Sands is an iconic property, known equally for its intimacy, beauty and warm, laid-back atmosphere. 
Musha Cay (Exuma)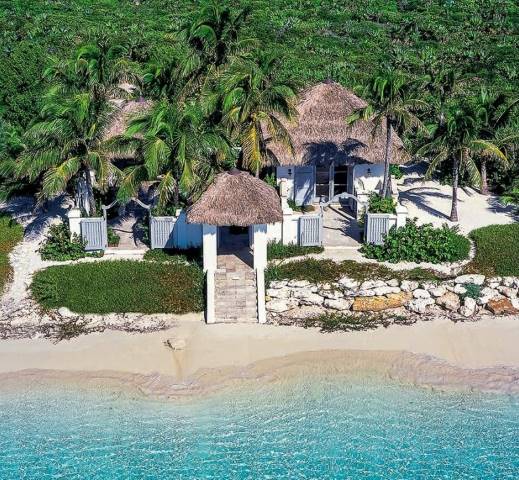 Musha Cay and the Islands of Copperfield Bay together serve as one of the world's most remote and secluded destinations. With environs ideal for a luxury retreat, Musha Cay is a multi-generational destination offering fun and exciting activities and adventures for the whole family to enjoy. With only 5 guest houses, each complete with their own private beach, a vacation at Musha Cay is truly unrivalled for those seeking idyllic isolation. Highview, Pier House, Blue Point, Palm Terrace and Beach House are each beautifully and uniquely designed in charming island style, with eclectic antiques featured throughout the interiors. A mastermind of a project presented by renowned illusionist David Copperfield, Musha Cay is a dream within reality. Comprising 700 luscious acres over 11 islands and 40 sugary sand beaches, vacationing here is a bespoke experience like no other.
Ocean Club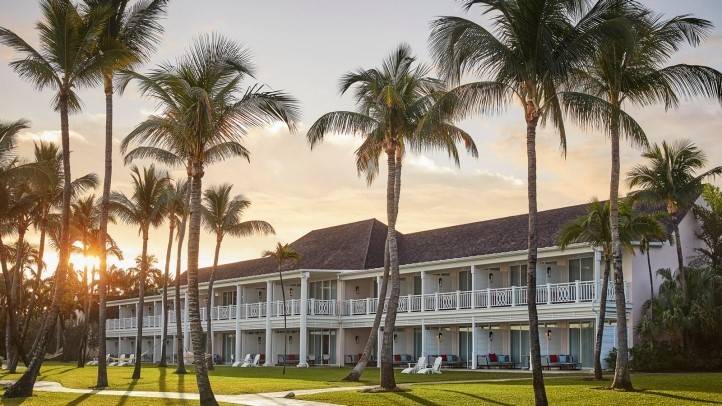 Ocean Club, a Four-Seasons Resort, is a world-famous playground for the rich and famous located on 5 miles of picturesque white sand beaches and tranquil waters. Luckily, you don't have to be a red carpet regular to enjoy the amenities here. Wonderfully intimate and set along 35 acres of Versailles-inspired gardens, this property provides its honoured guests with the opportunity to experience timeless luxury. The glamorous martini lounge was featured in Casino Royale, and the property's immaculately appointed villas exude sophistication and style. Offering an impeccable ancient Asian inspired spa, 3 pools, and a perfect beach, there are endless ways at Ocean Club for guests to revel in their peace and tranquility. 
Tiamo Resort (South Andros)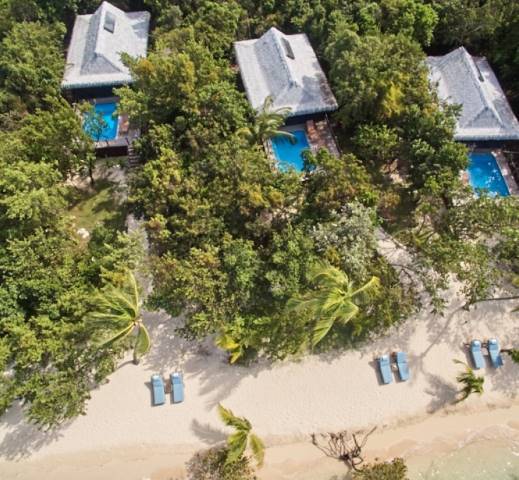 Encompassing 11 villas, 2 rooms and only accessible by seaplane or boat, a stay at Tiamo is an exclusive, eco-friendly experience unique not only to The Bahamas, but perhaps in the Caribbean at large. Showcasing traditional Bahamian architecture, these properties are each surrounded by lush, vibrant green palm trees and have direct access to white sand beaches. Guests of the resort can enjoy intimate seclusion when lounging on a stretch of The Bahamas' best beaches. With access to the resort's extensive library, their Le Spa wellness centre and gym and opportunities for guests to sail, snorkel, fish or scuba dive, restorative bliss is always just a few steps away on the white sand at Tiamo.
Rosewood Baha Mar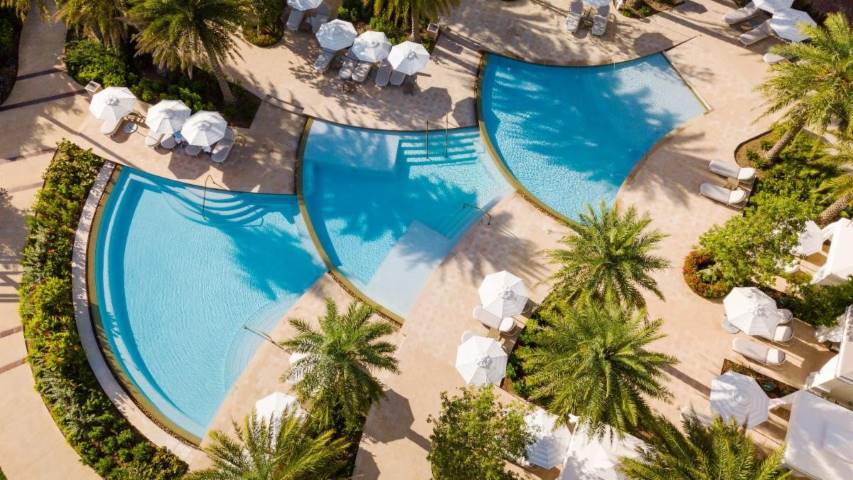 A part of the famously luxurious Rosewood Hotel group, this exclusive property is set on a 3,000ft stretch of impeccable white sand beach in Nassau. Embodying timeless charm and modern Bahamian architecture, The Rosewood Baha Mar was inspired by the relaxing pace of island life and perfectly embodies sophistication and refinement. Aiming to serve every guest with a warm welcome and surpassing service, the hotel provides full access to all their available amenities, from 24 hour in-room dining to their interactive wildlife sanctuary. Sophisticated and peaceful, while still having so much to offer, the Rosewood Baha Mar is the perfect property for those wishing to enjoy the Bahamian Riviera. 
The Reef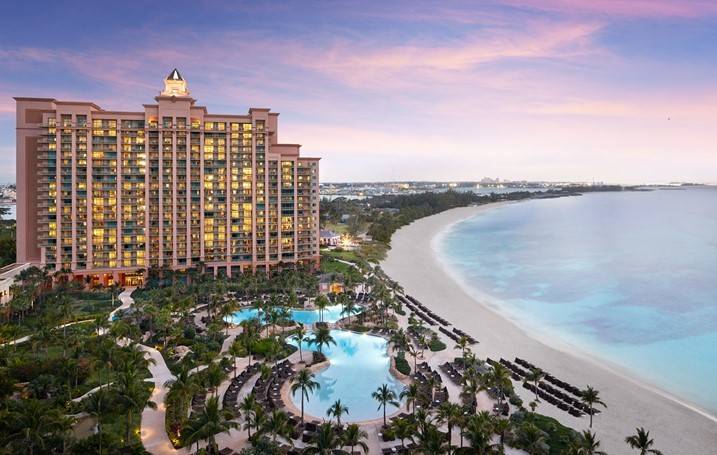 The perfect place to unwind with all of the family, The Reef at Atlantis combines the experience of a luxury Caribbean vacation with all of your favourite amenities at home. With a combination of penthouses, suites and studios available, guests can also choose to enjoy their own private pool and beach strips. Situated on Paradise Island next to a sweeping golf course, the leisure and activities list is expansive. Home to a vast marine habitat, the world's largest outdoor aquarium and an aquaventure park, parents and little ones alike will be spoilt for choice with all that is on offer at The Reef. A notable feature of this property is the 14-acre Dolphin Cay where guests can make lifelong memories swimming with the dolphins, playing with sea lions and snorkelling with manta rays. For those seeking the intimacy of a residential community whilst still wanting fine dining and a top-of-the-line visitor experience, The Reef at Atlantis deserves a starring role on your itinerary.
The Cove (Paradise Island)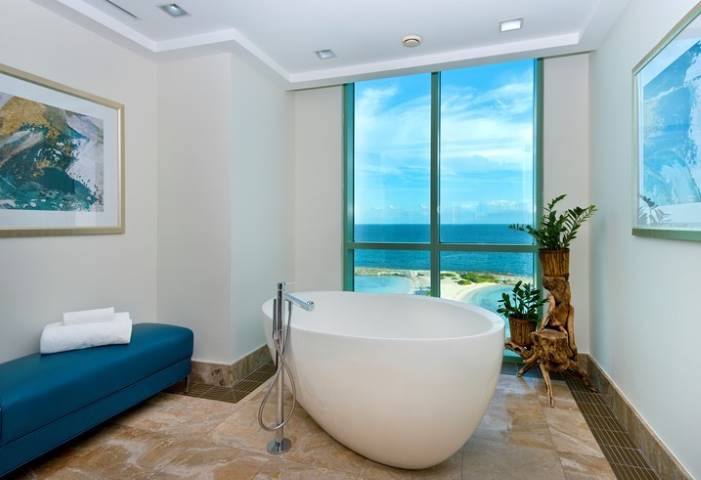 For those in search of class and refinement but with more of a buzzing atmosphere, The Cove Paradise Island is your ideal vacation hotspot. A large beachfront property, this resort has a vibrancy from day to night that excitement seekers will appreciate. Built with the exuberance of the property's natural surroundings in mind, the carefully managed balance between the beauty of nature and the exquisite taste of luxury makes this spot the perfect place to have it all. With two private beaches, an adults-only pool, a nightclub, casino and so much more, having a good time is just the beginning of all that awaits you at The Cove Paradise Island.