We all love the idea of traveling with private jet charters. Of course, because it's more classy and convenient. However, hiring a private jet is generally costlier. So, many assume that private jet flights are for businessmen, government officials, or the rich folks.
Well, even if you don't belong to any of these classes, there are some cheaper charter companies you can hire. Pretty sure you care to know the most cost-effective of these charter companies? Calm your nerves! Here, we'll highlight and top 5 cheapest private jet charters.
Okay so, let's go!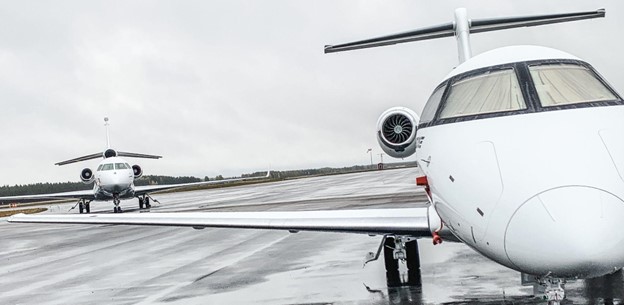 • Villier Jets: Villier jets is a privately licensed charter flight company and it began business operations in 2014. It's located on the 1st floor, Chester House, London, UK. It arranges available and suitable aircraft for its clients at the possible cheapest pricing.
However, it doesn't have any aircraft facilities of Its own. It rather uses third-party aircraft. It has access to a wide number of aircraft, particularly over 10,000 aircraft with over 40,000 different destinations around the world.
With this charter, passengers on board enjoy luxurious treatments. Villier private jet charter company has a package where passengers can share the use of aircraft while on board. With this, passengers would have a reduced price for their charter flights as the cost would be offset by other passengers on board.
It boasts itself as the world's largest global private jets network. It has seamless procedures for booking private jet charters, either by putting a call across to the company's customer service or by visiting the company's website. (www.villiersjets.com). The company's website offers 24-hour service.
It has the highest paying luxury affiliate program where you can refer clients and get a 30% commission on any private jet charter made by the referred client.
• Private Jet Finder: Private jet finder is a cost-effective private jet company that offers cheap but exquisite treatments to passengers while onboard. It uses larger jets with mini-bars. Clients also get to use the reclining seats while on board. It also has access to private jet terminals.
There's an online quotation on its website where you can easily view the prices of flights. It has 24/7 charter flight specialists that sort out charter flight arrangements.
It has wide access to over 50,000 aircraft. It doesn't have or operate any aircraft of its own. Rather, it uses third-party aircraft facilities. It is a broker between its clients and aircraft owners.
This private jet company provides different charter flight operations such as medical charters, group flights, and cargo missions. All aircraft it uses are FAA-licensed direct air carriers and approved by the Federal Aviation Regulations.
Clients can cancel their flight tickets. However, this comes with some consequences. A client who cancels a flight ticket in less than 14 days before departure would forfeit 75% of the total charter cost.
This charter flight company is so privy to the latest information on aircraft availability through its network of specialist suppliers.
• Fast Private Jets: This company helps its clients search for and use the best available aircraft at the cheapest pricing among its array of air taxi companies operating with charter jets.
It has 135 direct air carriers operating and exercises full operational control of flights. It has a wide array of aircraft experts. Also, its partners are all Aeronautical operators certificate holders.
It uses the cheapest, best obtainable aircraft which are up-to-date and meet standard, safety guidelines as stipulated by the relevant regulatory bodies.
It has an efficient, swift and responsive customer care service. If you send an e-mail to an agent here, you would get a response within 15 minutes.
This company offers an affiliate plus program where individuals can earn by referring clients. Members of this program get commission on every referral who successfully books a flight.
Passengers enjoy high luxury and maximum privacy while on board. This makes it suitable for business meetings and conferences.
• Surf Air: This charter company is based in Los Angeles and it carries out its operations at one of the most subsidized rates. They offer cheap, but excellent, convenient, and safe charter jets services. This company has four membership options for its customers, which are: Access, Advanced, Freedom, and Unlimited memberships.
These membership plans confer various benefits on the holders.
• Wheels Up: Founded in 2013, this charter company is growing at a fast-paced. It took over some other charter flight enterprises. Initially, this company offered its services solely to its members. Later, it made its services available to non-members.
It has three membership programs which are: Connect, Core and Business
Each of these programs has different benefits for the holders.
Conclusion
As discussed so far, even though charter flights are generally expensive, there are some cost-effective private jet charters you can hire. So, we highlighted and explained the top 5 cheapest charter companies. This knowledge would always come in handy for you as to how you can enjoy excellent but cheapest charter flights.