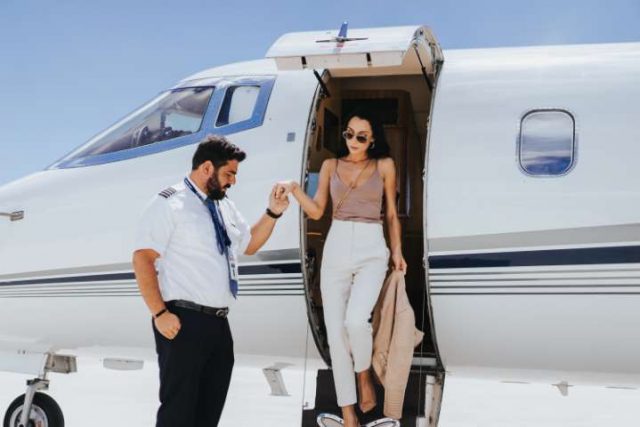 Flying private means flexibility, comfort and overall efficiency. Now that sounds nice. But what does that really mean? Will I really get earlier to my destination? Well, yes. And not because the aircraft travels faster (sometimes it will), but since every aspect of the process is swifter, more reliable and tailored. Luxury is also one of the main traits of executive aviation, which comes in various sizes and colors, from the arrival to the private terminal, the inflight experience, and straight to the ground transportation toward your destination. It's really special.
But the main trait? Definitely the possibility to operate in airports without commercial aviation connections and in those runways which can only fit smaller aircraft. Monarch Air Group, private jet provider based in Fort Lauderdale International Airport, lists the top five private jet destinations in the world from a booking standpoint, with South Florida as the main starting point of the routs due to the company's strategic location.
1. New York City via Teterboro airport
Just 12 miles from downtown Manhattan makes this airport a worldwide favorite. This exquisite location makes it home for many private charter companies that operate nationally and globally, with more than 120 executive aircraft based at the airport. Luxurious private terminals await each passenger before takeoff and after landing. The best thing of all? Less than 1% of operations are product of scheduled aviation, resulting in less crowds on the terminal and in runways.
2. Las Vegas via Henderson Executive Airport
There are many reasons to go to Vegas, and you can find even more if you'll be arriving on a private jet. Bookings to this city are usually for two or three days; short business or leisure visits with a special vibe. On a yearly basis this airport registers more than 70,000 executive operations from all around the world and is conveniently located only 13 miles from the city. As every important executive airport in the country, it's considered as a reliever for the main international terminal in the region, serving this purpose for McCarran International Airport.
3. Los Angeles via Van Nuys Airport
No surprise here. Los Angeles is home to 4 million strong, many of which are active users of private aviation. Does the film and pro sport industry, and closeness to Silicon Valley (1-hour flight) ring a bell? Van Nuys Airport is 20 from downtown L.A. and it's considered as one of the busiest executive aviation airports in the globe with more than 200,000 movements. No major airlines operate at this terminal, making it the perfect destination to get into Los Angeles fast and in style, as its home to top-notch private jet terminals.
4. London via Luton Airport
Number 1 in the UK and top 5 in Europe, London Luton is the gold standard when approaching England's capital. London attracts heavy executive aviation traffic thanks to business and leisure alike, home of large multinational headquarters and diverse iconic tourist sites. Although its located 35 miles from the city center, there's a convenient 25-minute train link to the city. It boasts a large fleet of corporate aircraft and offers three choices of private terminals and jet services.
Its main connecting hub from the United States is New York's Teterboro airport, number 1 in Monarch Air Group's list.
5. Paris via Le Bourget Airport
Oh Paris… It literally never gets old. This coveted tourist destination is also home to Europe's most important private jet hub in Le Bourget, which registers almost 50,000 operations a year and is host to the Paris Air Show. When you're in Europe and watch an executive jet takeoff, there's a good chance its heading to Le Bourget. Its main connecting executive airport from the U.S. is also Teterboro in New York.
Other executive aircraft terminals worth mentioning are South Florida's Miami-Opa Locka and Fort Lauderdale Executive airports, and White Plains Airport in New York.
Established in 2006, Monarch Air Group is a leading provider of on demand private jet charter, aircraft management and long-term aircraft lease. Among Monarch's customers are Fortune 500 corporations, leading entrepreneurs, Government agencies and world leading NGO's.