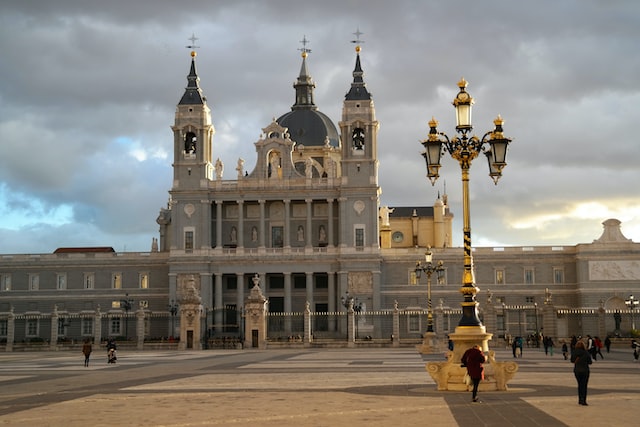 Traveling abroad to study Spanish is becoming more and more feasible, especially among young students. Incorporating a language through a travel experience is one of the most practical and efficient ways to learn a new language.
Knowing how to speak multiple languages has become a fundamental skill today. Due to the excellent connectivity that we are experiencing between countries around the world, international relations have become a daily activity in many people's lives.
That is why more and more people want to learn Spanish in one of the many Spanish-speaking countries. Thousands of international students decide to travel to learn Spanish in Madrid, or any other cosmopolitan Spanish city around the world.
For this reason, we will tell you about the best cities to study Spanish. There are many possibilities; however, here, we will concentrate only on the places that offer the best living conditions and academic levels for the adventurers who dare to learn the language from the inside, immersing themselves in Hispanic society.
So, let's see which cities are coveted to learn one of the most spoken and studied languages recently.
Which are the best cities to learn Spanish?
Spanish is one of the most spoken languages in the world because it is the official language of many countries (21 to be exact); therefore, there are many options when choosing where to study. However, certain cities are positioned at the top of the list when ranking the best cities to learn Spanish; they are…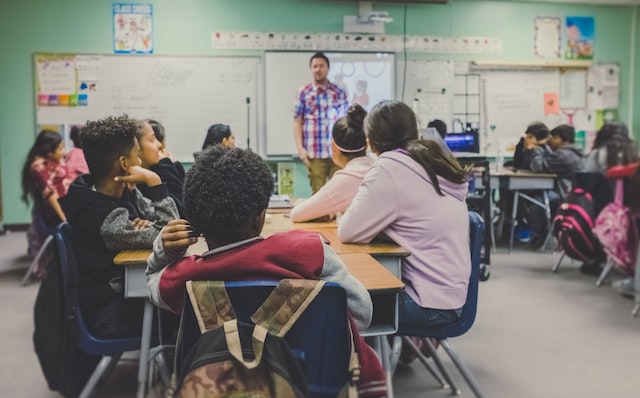 Madrid
As expected, the capital of Spain is one of the most coveted cities to study Spanish. It is one of the most popular destinations for language tourism because it is a vast and cosmopolitan city full of opportunities.
To Learn Spanish in Madrid means living in a lively and vibrant city. A city that offers many activities and is overflowing with culture, nightlife, and immense cultural diversity.
Madrid is full of young people, not only Madrileños, since there are people from all over the world living there permanently, which allows foreigners not to feel like a toad from another well. Young (and not so young) people of all nationalities, ready to welcome anyone who wishes to stay in the city for a while. Besides, Madrileños are very kind and friendly, always ready to organize outings with friends and have a good time.
On the other hand, the city offers endless tourist destinations and places of interest, so many that visiting all its corners usually takes several weeks.
Barcelona
It is the capital of Catalonia and the second-largest city in Spain. One of the most exciting aspects of this city is that it does not have one official language but two. Yes, Spanish and Catalan. Both languages coexist daily in Catalan society, although most locals prefer Catalan. Despite this, everyone speaks Spanish, especially when it comes to engaging in conversation with foreigners.
Barcelona, like Madrid, is a city that welcomes people from all over the world, which makes it a very diverse and multicultural city, innovative and open-minded.
There is also a lot to see and do here. The number of cultural activities, the hundreds of bars and restaurants, the theaters, the movie theaters, the cultural spaces, the museums, the dance exhibitions, etc. The nightlife is also lively; there are always reasons to go out, party with friends, and have a few drinks and tapas.
Who wouldn't want to live in the city that houses the Sagrada Familia and many other magnificent works of Gaudí, such as Park Güell or Casa Batlló? And as if that were not enough, Barcelona also offers dream beaches, with clear sand and crystal waters, which can be enjoyed almost all year round thanks to the mild temperatures that occur in most seasons.
This city has it all, which is why it is one of the most chosen cities for studying Spanish abroad.
Buenos Aires
The capital of Argentina is one of the most chosen destinations for studying Spanish in Latin America. Buenos Aires is a vast city, more significant than several European countries, with so much to see and do.
The cultural offer is vast; there are many museums, cultural spaces, theaters, art exhibitions, concert halls, cinemas, street art, craft fairs, markets, restaurants, cafes, bars, and places to dance.
If there is one sure thing, Buenos Aires never sleeps. It is called the city of lights. There is always activity no matter the day or the hour. The nightlife is intense; the locals stay out late, even on weekdays.
Argentina's gastronomy has a high reputation, which usually drives foreigners crazy when they come to stay in the city. They all end up falling in love with the asados, empanadas, milanesas, dulce de leche and alfajores, among other things.
Buenos Aires is a boisterous and hectic city. The pace is breakneck, and the people who live in the center are usually a little crazy, but despite that, they are very friendly and nice.
Mexico
The city of Mexico is exciting and full of warm and fun people. There is much to visit, as it has a rich history and a generous cultural offer. The city of Mexico also boasts a world-renowned gastronomy characterized by its spicy food.
In Mexico, there is a very particular accent; however, the Spanish spoken there is easy to understand for those in the middle of learning.
In this city, you can visit the museum of one of the most recognized Mexican artists: the Frida Kahlo Museum. You can also visit the remains of the Mayan civilization, which will undoubtedly leave you speechless.