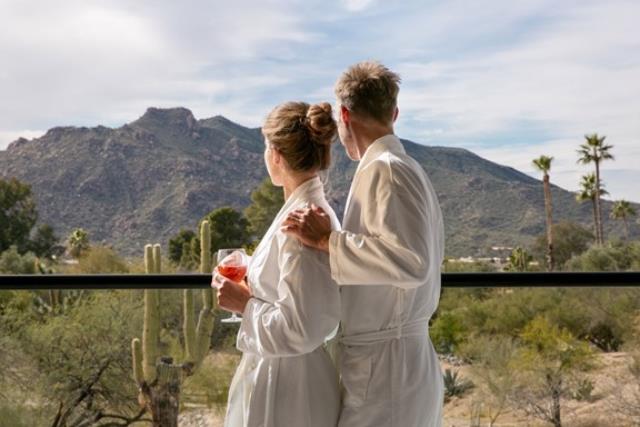 Voted by Brides Magazine as one of the top couples retreats in the world, The Marriage Restoration Project's, "Getting the Love You Want" announces new retreats in Belize, Costa Rica and Arizona.
Based on Imago Therapy, Getting the Love You Want focuses on transforming conflict into healing and growth by examining the early childhood experiences of each person, During the five-day retreats couples will:
Become deeply heard by your spouse through a process that feel truly safe
Discover and shed personal triggers that undermine connection
Comfortably talk about any issue in your relationship and remain connected
Satisfy your needs for physical and emotional connection
Learn how to ask for what you want
Remove negativity, retaliation, reactivity, anger, and blame through our formula
Establish new rituals for re-romanticizing your relationship
Shift the negative energy in 5 minutes or less!
Belize: The retreat is slated for Oct 26-30, 2022, at Naia Resort & Spa, located on a private 200-acre reserve on the Placencia Peninsula in Belize.
Costa Rica: Start the new year with a fresh start with this retreat January 25-29, 2023, at the El Mangrove, Autograph Hotel in Guanacaste, Costa Rica.
Arizona: Spring renewal in the desert. Join us April 23-26, 2023, at Civana Wellness Resort & Spa located in the Sonoran Desert in far north Scottsdale.
The Marriage Restoration Project was created twenty years ago by Rabbi Shlomo and Rivka Slatkin's whose own marriage hanging on by a string. When Imago Therapy helped revitalize their relationship, they wanted to help other couples save their marriages too, and went on to study and specialize in Imago Therapy; authoring books and offering this unique workshop that is based on the work of the co-founder of Imago Therapy, Dr. Harville Hendrix.
By getting out of their daily routine and into a relaxing setting, couples are able to focus on each other to strengthen their relationship.