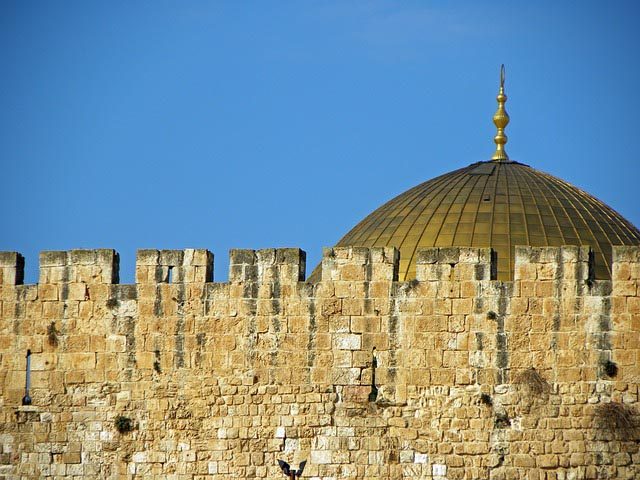 The Middle East happens to be one of the most fascinating tourist destinations in the world with many cheap flights accessible from most parts of the world. The region is located at the cultural and religious crossroads between the west and east. Contrary to what many in the west might believe, the Middle East is a safe destination to travel. Having said that, here are 4 of our top travel destinations for anyone planning tour or holiday to the Middle East.
1. Dubai, UAE
It just had to top the list. Think of Dubai as the city from the future, brought to the present. The city welcomed over 15 million tourists in 2018 alone. Dubai is perhaps known for grandeur and glamor, however, it goes beyond the intriguing architectural skyscrapers like the 2,722-feet high Burj Khalifa, mega-resorts and massive malls.
There're hundreds, if not thousands, of under-the-radar excursions and to-dos like the Dubai Aquarium and Underwater Zoo, Dubai Museum, Dubai Miracle Garden, Dubai Dolphinarium and so on. The list is practically endless.
2. Jerusalem, Israel
Jerusalem is perhaps the epicenter for 3 major religions. It is home to the Holy Church of Sepulcher (Christians), the Western Wall (sacred site for Jews) and Dome of the Rock (Muslims). The Old town has served as a place of worship and pilgrimage for centuries.
Away from the walls, there is a modern urban life with a variety of highly rated attractions like the Israel Museum, hosting the Dead Sea Scrolls, and works from Rodin and Picasso. Other must-see sites include the Mount of Olives, the Biblical Zoo, Kidron Valley, and many others.
3. Abu Dhabi, UAE
The capital of UAE is also quickly becoming a major tourist destination, thanks to its newly created Louvre Museum as well as the Guggenheim Museums and Foundation. Abu Dhabi is rich in heritage and culture, full of fine restaurants, luxury hotels and remarkable attractions such as the Khalifa Park, Heritage Village, Sheikh Zayed Mosque, just to name a few. Visitors tour this captivating destination to explore the city, discover modern infrastructure and amazing pleasures and enjoy their holidays.
4. Istanbul, Turkey
Istanbul might not be the capital city of Turkey, but it's the largest. It's the most popular tourist destination in the country with a variety of stunning attractions including museums and mosques. You will always find something to do and see here –from festivals, shopping, Grand Bazaar, and Spice Bazaar to cruises, sailing and water tours. The city is a perfect mix of the European and Asian culture, bringing together the West and the East.