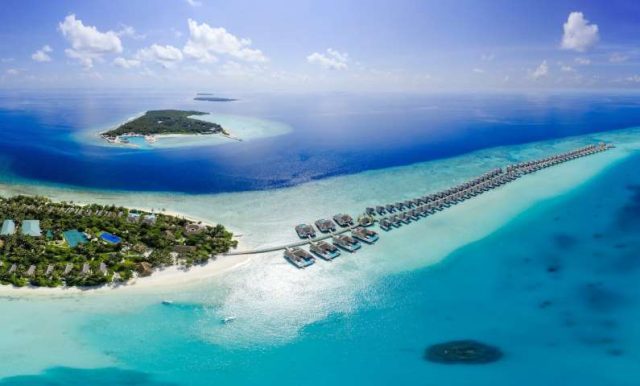 If you're looking for an exotic destination to visit, there are plenty of options around the world. From the lush jungles of Costa Rica to the stunning beaches of the Maldives, there's something for everyone. This article will introduce you to some of the top exotic destinations to visit around the world. 
Enjoy incredible beaches in the Maldives
The Maldives is a tropical paradise with its crystal-clear waters and white sand beaches. It's the perfect location for relaxation and enjoying the most picturesque beaches in the world. Whether you're looking for a romantic getaway or an adventure-filled vacation, the Maldives offers great places and activities that will never disappoint anyone. You would get busy doing fun things like snorkeling, diving, kayaking and windsurfing, just to name a few of the activities you can engage in. 
If you are only there to relax and lay low, then you could check out some of the amazing beach bars and restaurants where you can just relax and enjoy the most beautiful sunset over the Indian Ocean. With its stunning scenery, warm climate, and friendly locals, Maldives is an attraction for many people who flock there every year for their vacation, and there is every reason why it may end up being your dream vacation.
Explore the serene beauty of Bali
Bali is a beautiful Indonesian island that offers a unique blend of culture, nature, and adventure. From its stunning beaches to its lush jungles and vibrant cities, the beauty of Bali as a vacation spot is a well-known secret around the world. Whether you're looking for a relaxing beach vacation or an exciting cultural experience, Bali has it all. You could start your journey in the capital city of Denpasar, where you can explore the bustling markets and vibrant nightlife. You then head to Ubud, the spiritual center of Bali, where you can take part in yoga classes and visit ancient temples. For those seeking adventure, you could head to the north coast of Bali for some world-class surfing, or take a hike through one of the many national parks. No matter the type of traveler you are, you'll find something special for you in Bali. The landscapes are stunning, the locals are friendly, and the cuisine is just delicious! In fact, this destination should be high on your bucket list for your next exotic travel. 
Experience the lush nature in Costa Rica
Costa Rica is a nature lover's paradise with its lush rainforests, stunning beaches, and diverse wildlife. From the Caribbean coast to the Pacific coast, there is a lot of opportunities to explore the country's natural beauty. Take a hike through one of the many national parks or reserves and go glamping in the jungle to wake up to the vibrant colors of tropical plants and animals. Visit Monteverde Cloud Forest Reserve for a chance to see some of Costa Rica's most unique species like the Resplendent Quetzal and the Three-Wattled Bellbird. Or, take a boat tour along Tortuguero National Park's canals for an up-close look at sloths, monkeys, and other wildlife. For beach lovers, you could head to Manuel Antonio National Park for white sand beaches and crystal-clear waters perfect for swimming or snorkeling. Costa Rica offers lush nature for anyone to experience as a result of the great effort they've put into restoring their natural environment – this will give you a whole new experience of what nature can look like.