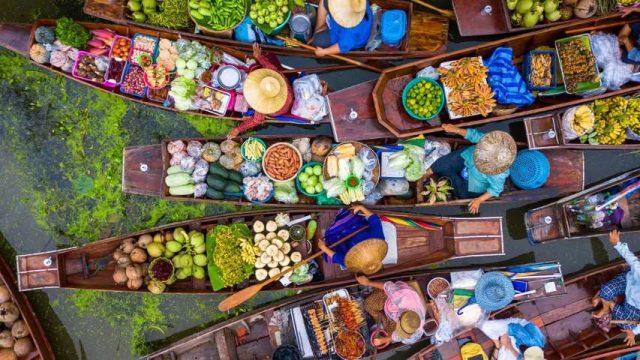 Award-winning adventure tour operator Exodus Travels has just unveiled a new line-up of foodie-focused trips as part of its brand-new Gastronomic Getaways Collection.
Designed for food lovers and adventure seekers alike who want to experience the best of both worlds while exploring new destinations, these amazing trips take travellers on a journey through some of the world's most exciting, and culturally rich, food destinations – exploring everything from bustling street markets lined with vendors to traditional family-owned restaurants in small villages.
Indulge in pastel de natas while riding long beautiful coastlines on a Southern Portugal cycling adventure or enjoy a bowl of pho as you glide past the towering karsts of Ha Long Bay on a Vietnam & Cambodia Highlights tour – these adventures offer the opportunity to connect with the culinary culture and history engrained in each dish.
But the Gastronomic Getaways Collection is not just about the food. It's also about adventure. Travellers will have the opportunity to explore each destination's natural beauty, from hiking along coastlines or mountain ranges to cycling through countrysides and along city streets.
"We're thrilled to launch this new collection of specially curated, foodie-focused adventures," said Katy Rockett, Director of Growth for Exodus Travels. "Food is such an enriching way to experience a new destination and culture, and we wanted to provide an opportunity for travelers to taste the world in a unique and exciting way." Below are a few of the other trips that make up this tasty collection.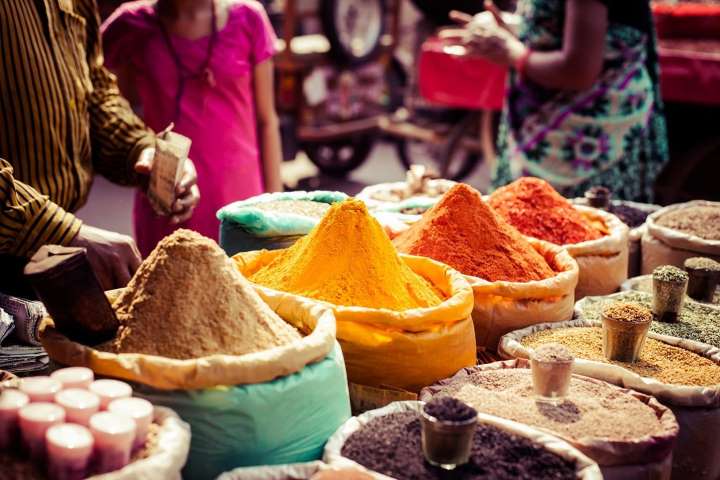 On this seven-day guided trip, travellers will explore a region considered by cycling pros to be among the best on the planet. Led by an expert guide, the itinerary explores historic villages via disused railway lines, quiet small roads, and coastal paths, and includes guided tours around the medieval towns of Besalu, Begur and Pals, a stop at a local vineyard for a memorable tasting session, and of course exploring the fabulous local cuisine.
Indulge in the food that has been officially nominated to become a UNESCO-listed Intangible Cultural Heritage site on this eight-day premium guided tour. Based out of a private villa on the cusp of the Chianti winelands, not far from the medieval town of San Gimignano, this Tuscan walking adventure visits Florence and Siena, timeless villages, and the quaint walled town of Certaldo. Activities include three handpicked wine-tasting experiences, a visit to the birthplace of chianti, two dinners with wine-pairing menus, and much more. And when guests aren't exploring, they can be lounging next to the villa's pool enjoying vineyard views or sampling regional produce cooked by the private chef. There's also an option for an introduction to classic Tuscan cuisine by taking part in a hands-on cooking class.
Discover the many wonders and the unmatched cultural diversity of this enchanting North African Kingdom on this 12-day culture-focused premium adventure. Staying in accommodations that include traditional riads, an award-winning eco-lodge, and a luxury desert camp, guests will tour diverse cities, journey into the Sahara and navigate dunes on camelback, have lunch with a Berber family, indulge in a relaxing hammam session, and much more. Travellers will also take a culinary voyage as they go, and even join a cooking class where they can then savour the results.