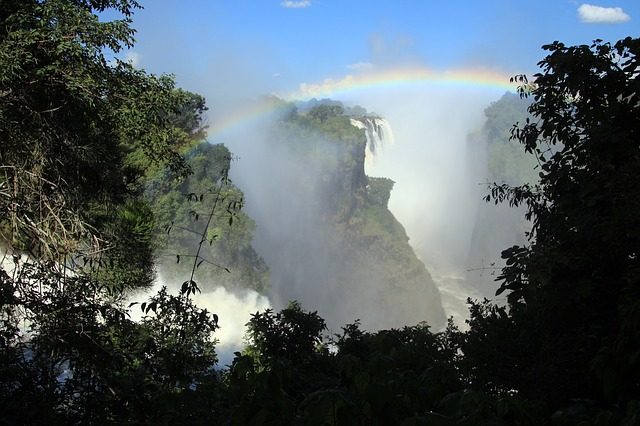 Bee + Hive, a not-for-profit sustainable tourism association based in Canada, unites hotels, restaurants and parks that embrace sustainable practices and experiences. The association continues to expand around the world with members in Brazil, the Philippines, the U.S., Australia, Zimbabwe, and Sweden. An expert on sustainable tourism, Founder Bruno Correa shares his top places to travel that positively impact the communities visited.
Pousada Trijuncão is a new small luxury lodge amidst the unexplored biome of Brazilian Savannah (Cerrado). The eco-friendly property offers an array of sustainable experiences; which include night safaris to spot the dwarf-caiman (a native species of alligators and the smallest in the world), eco-safaris for the elusive Brazilian maned-wolf, expedition to the spring of Formoso River, and visits to Grande Sertão Veredas, a national park.
The birthplace of barefoot luxury, Nay Palad Hideaway nestles between ancient mangrove forests and the soft white sands of Siargao. In easy reach of tropical jungle, underground caves, untouched beaches, deep-sea fishing and the legendary Cloud 9 barreling wave, Nay Palad Hideaway lets you create own rhythm, turning each day into a different story. It's an experience of hospitality, freedom and beauty that can never truly be described—only shared.
Treehotel in Sweden offers a unique hotel experience: treerooms with contemporary design in the middle of unspoiled nature. Here you can forget about the time constraints of everyday life, enjoy the serenity, and rejuvenate in a sophisticated yet familiar environment. Treehotel has a strong sustainability element (they developed their own solution to saving water), combined with a very wide array of activities in local culture and environment.
One of the crown jewels of Georgia's famed Golden Isles, Little St. Simons Island offers 7 miles of pristine beaches and 11,000 acres of undeveloped wilderness for exploration and relaxation. Privately owned and accessible only by boat, The Lodge on Little St. Simons Island has retained the charm and unhurried pace of coastal living. Moss draped live oaks and glistening marshes surround comfortable accommodations for no more than 32 overnight guests.
Sal Salis Ningaloo Reef is a beach-side safari camp nestled in the dunes of the Cape Range National Park on the west coast of Australia. Each of the fifteen wilderness tents offers views of the surrounding bush & beach. Wake to the song of a butcher bird, the raucous squawks of a galah or the thump of a wallaroo passing by. At night fall asleep to the sound of the waves on the beach, exhausted by a full day of activity, fine food and camaraderie. At Sal Salis you will discover the magic of "glamping," true eco-luxe camping.
The Fogo Island Inn, in Canada, is the ultimate example of a sustainable and community-driven luxury hotel. On the rugged coast of north Fogo Island, this luxury hotel in an ultra-modern building is perched on stilts atop jagged rocks. Contemporary suites are individually designed and feature heated wood floors, custom-made furniture, hand-crafted quilts and floor-to-ceiling windows with North Atlantic views.
The Cayuga Collection is a pioneer in sustainable tourism with 9 award-winning sustainable hotels & lodges in Costa Rica, Nicaragua & Panama; tucked away in the most incredible corners, committed to protect and preserve the communities and ecosystems that surround them. Bruno said that any of the hotels managed by Hans Pfizer and their team is a guaranteed sustainable destination.
Founded by Bruno Correa, Bee + Hive's origins lie in his first-hand knowledge developing sustainable experiences. Belonging to a successful hotelier family, for over a decade Correa has helped launch and run boutique hotels which have positively impacted their local areas. In one case, boutique hotel Pousada Literaria de Paraty in Brazil replanted 21,000 trees to regenerate a neglected environment, which in turn attracted a plethora of birdlife. This transformed the site into the country's first private bird reserve, enhancing the local wildlife and the community. Such inspiring action, coupled with Correa's experience witnessing other sustainable initiatives led by luxury boutique properties, has resulted in the launch of Bee + Hive.
For more information, visit http://beeplushive.com/.