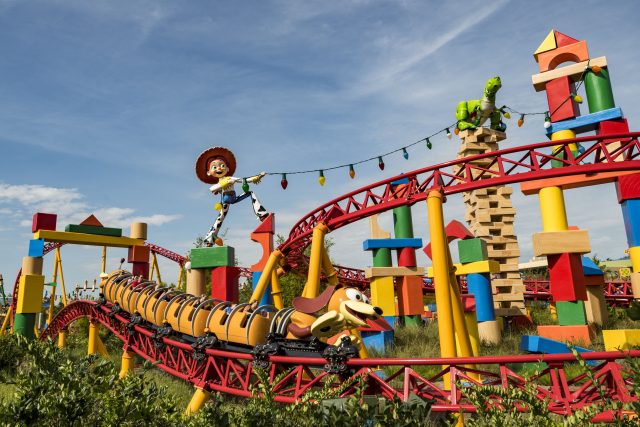 TripAdvisor recently revealed the top 10 Best Amusement parks in the world and according to millions of global reviews, the parks of Central Florida continue to dominate the scene. Universal's Islands of Adventure claimed the top spot followed by Disney's Magic Kingdom.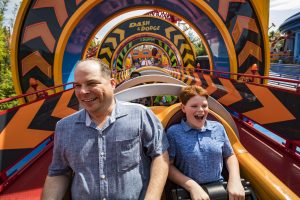 With more than half of the highest rated parks in the world just minutes from Kissimmee, this vacation home mecca serves as the perfect base for exploring the theme park capital. In fact, it's a shorter drive from Kissimmee to the Magic Kingdom than it is from Orlando to the Magic Kingdom, just saying!
So, in celebration of National Roller Coaster Day (celebrated worldwide) on August 16th we decided to take a closer look at some of the newest and lesser known roller coasters in Florida which keep Canadians coming back. Check it out!
Slinky Dog Dash Roller Coaster at Disney's Hollywood Studios:
Get a glimpse of everything the all-new Toy Story Land has to offer from above as you stretch Slinky Dog's coils to the limit across Andy's backyard. This ride opened in June and is the latest addition to Disney's movie-inspired coasters.
The Great LEGO Race at LEGOLAND Florida Resort:
Go for a wild ride through an imaginary world made entirely of LEGO bricks during The Great LEGO Race which just opened in March and is the first virtual reality roller coaster experience designed for kids.
Rattlesnake Adventure (Zip Line Roller Coaster) at Forever Florida:
Launch from a 78-foot-high platform to swing, swoop, zip and dip through the treetops at speeds up to 20mph on the Rattlesnake Adventure, the only zipline roller coaster in the country!
Skycoaster at Fun Spot USA:
Part skydiving, part hang-gliding thrill ride, the Skycoaster is the world's tallest of its kind standing at 300 feet and can be found at the Fun Spot's Kissimmee location.
This epic ride opened in 2016 and is currently Orlando's tallest, fastest, and longest roller coaster. Once you board you'll climb 200 feet up the initial lift hill to begin your journey on nearly one-mile of steel track. Then, you'll soon be plunging down and surging through tight turns and nine air-time hills, reaching a top speed of 73 mph!
Mine Blower Roller Coaster at Fun Spot USA (Kissimmee)
Also at Fun Spot USA's Kissimmee location is the Mine Blower Roller Coaster which debuted in June of 2017. This gold-mine theme ride isn't your typical wooden coaster. It's the only wooden roller coaster in the theme park capitol (not to mention all of Florida!) to go upside down in a rare barrel-role maneuver.