Las Vegas is every tourist's destination. Its buzzing streets, puzzling nightlife, majestic casinos, fashion, and elegant restaurants are just the teaser; the whole package is full of excitement and loaded with entertainment. There is so much to do that you lose track and will never want to leave. It's hard to come up with a list. With little time and a lot of things to do, Vegas surprises you at every moment. Whether you are here for business or a wedding, the chances are that the city will illuminate you with the brightest of your time.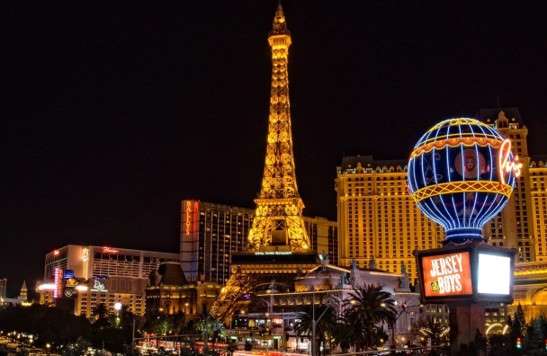 Caesars Palace:
It is one of the oldest resorts of Vegas, built-in 1966; the place offers you solitude and a comfortable stay. Modernized with Hollywood style and copies of Rome, Palace gives you a taste of royalty. From its high-end shopping and fine dining, it also has a short show of fire and water that lasts for about ten minutes. Over the years, it's become synonymous with Las Vegas, where it's featured in various Hollywood movies further boosting its goodwill among the people. It's worth a visit if you're planning to visit Vegas. After all, a stay in the Palace is a lifetime experience. You get to see the blend of modernization and Roman style architecture in a single place.
Hoover Dam:
It's a place worth your time. Built-in 1935, it exhibits spectacular engineering and took nearly 4 years to complete it from 1931. Whether you are alone or your family is with you, it's fascinating to see the 726-meter high marvel of modern history. Looming in Vegas, the dam presents a striking view and took 21000 men to complete it. You can walk on the bridge or just view it from the lake meads, but however you see it, you will see the fruits of dedication and results of modern engineering.
Mandalay Beach:
The scorching heat can make you lazy. The beach is an 11-acre ground where you can do what you want with the water. Play, sun, swim and splash depending on you, what you intend to do. The hotel allows non-stay guests to use the playground on a fee and if you are in love with water, Mandalay can be the choice of fun. You can bring your tubes to the beach and when you get tired, treat yourself with drinks from the pool drinks offered by the beach.
Omnia:
You're in Vegas, expect nothing small. Enter Omnia, the 75,000 sq. Ft. place at Caesars Palace, for an enhanced dance at a party of your lifetime. Join the crowd hopping to the popular DJ's, pop the bottles and lose yourself to the drops and beats. You cannot replicate that experience, and Vegas shall let you drown in the city.
Racing:
We all dream about fascinating cars. You can have a car in Vegas, drive it across the racecourse, make a steep turn like an F1 driver, behind the wheel of a Lamborghini. Vegas is what makes dreams come true. Las Vegas Motor Steerway allows you to get behind the wheel of a Porsche with an expert driver who assists you in how to handle like a pro. If you've ever wondered if you could one day do it, then you must know that you can. All you need to do is, keep your eyes on the road.
Seven Magic Mountains:
These mountains are the creation of Swiss artist Ugo Rondinone. They are simply seven towers of boulders colored in different bright shades and with so much of artistic excellence that it has attracted art lovers visiting the city. The idea behind it is to have a perception of the human presence on the environment. Apart from that, it's become an Instagram milestone where visitors come and record their travel at the seven mountains.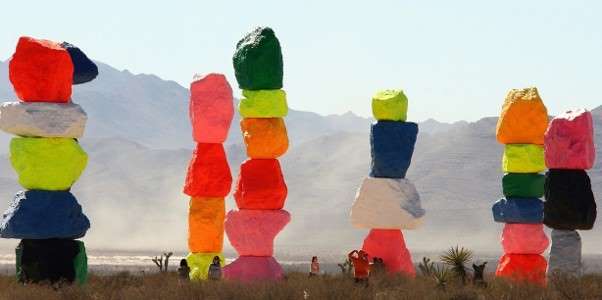 Casino and food:
Last but not least, Las Vegas is full of casinos. If you are good with cards or would like to spin roulette, you cannot but enter its casinos. Check www.usafriendlypokersites.com if you would like to experience the feel of a land-based casino in Las-Vegas at your hotel room, while you are busy soaking in the beauty of the city. The sky towering buildings and quality services are second to none. Not only that, you can have top class food, wine, and refreshments in its finest restaurants and bars.
Conclusion:
There is so much to do in Vegas that little time is an injustice. From trying out high-end cars to the clings of slot machines, tasty food to shopping, you can see the whole world in a single city, and you wish that you could see all that the city has to offer. You cannot make a proper list of what to do; the city offers so much at every turn, that you wonder that did those things even exist before? And when you leave, you leave the heart and take the memories.