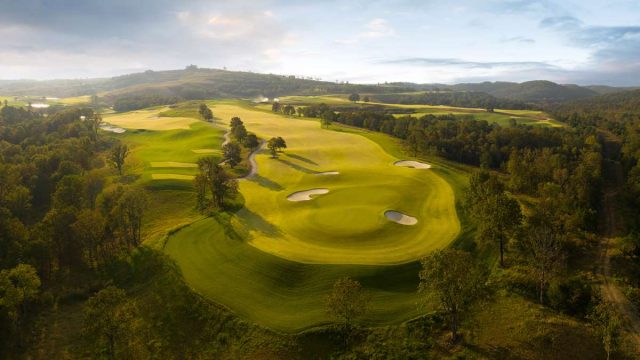 Nestled among the stunning lakes and beautiful backdrops of the Ozark Mountains, Branson is one of the most scenic spots in all of Missouri. Not only that, but it's also one of the hottest touristic hubs in the entire state too, well-known for its ever-expanding theater district, world-class live entertainment, fine dining, outdoor recreation, and family-friendly appeal.
Branson is a safe, welcoming, beautiful city with a whole lot to offer, drawing in millions of tourists every single year. Many travelers in the area arrive with big budgets, eager to spend big on theater tickets, local eateries, and top-tier accommodation for the duration of their trip, but what if you want to enjoy Branson on a budget?
Many people are eager to experience the unique sights and sounds of this special city but don't necessarily have a whole lot to spend on their vacations or just want to save cash where they can. But is it possible to travel to Branson affordably? Yes, and to prove it, this guide will look at some top tips to help you enjoy affordable travel in Branson MO.
Do Your Research
This is always a useful tip to keep in mind when you're preparing for any kind of trip or vacation, but it's an especially important tip for people who are traveling on a budget. When you have a limited amount of cash to work with, you need to know how and where you can make savings. Fortunately, if you spend some time researching before you go, you can find lots of help online.
The internet is a goldmine of resources for how to save money in Branson and ways to travel as cheaply as possible. You can look online for the best times to visit if you want to get the cheapest hotel prices, for example, or you can search for discounts and coupon codes that help you save money on Branson's biggest shows like Dolly Parton's Stampede Dinner Show.
Don't Visit During Peak Season
If you want to save money when traveling to a very popular and touristic place, one of the golden rules is to try and avoid the main touristic or "peak" season. If you travel during peak times, you'll usually have to pay more for everything. Not only that, but you have to deal with lots of crowds, excessive noise, longer wait times for the things you want to do, and more hassle and inconvenience throughout your trip in general.
By traveling off-peak, you can enjoy a more comfortable trip and get better prices, as hotels usually lower their costs and even the theater shows in Branson can cost less too. In Branson, summer is the peak season, so try to avoid traveling there in June, July, and August. Instead, head to the city in spring or fall to get better prices and more attractive deals.
Don't Go Overboard with Shows and Activities
As stated earlier on, Branson is famous for its live shows. There are so many amazing shows to see in this city, from Dolly Parton's Stampede to Legends in Concert, Shanghai Circus, Branson's Famous Baldknobbers, Buckets N Boards, and Clay Cooper's Country Express. On top of all of that, there are also many premium attractions like Silver Dollar City and the Titanic Museum.
When you arrive, it can be tempting to want to do too much. You might want to try and see a new show every other day, for example, and you might find that your list of "must do" attractions and activities keeps getting bigger. Try to avoid falling into this trap. Instead, pick a couple of shows or attractions you really want to see and then do more relaxing and free things on the other days like visiting local natural areas for outdoor recreation or enjoying some rest time at your hotel.
Enjoy the Great Outdoors and Eat Outside Too
It's important to remember that Branson is situated in one of the most picturesque parts of the state, with lakes, mountains, forests, and nature all around. So, even though there are plenty of fun man-made attractions and activities in the city itself, there are also lots of beautiful experiences to be had in nature, all for free. Plus, temperatures are often warm and skies are sunny in this part of the state.
Spending some of your time outdoors in Branson is a great way to save cash and diversify your trip. You can plan hikes and walks in nearby natural areas like mountains and canyons, and you can also consider packing some picnics and eating out a couple of times during your stay. This can save you a lot of cash compared to eating at restaurants in the city.
Look for Any Way to Cut Costs
One of the golden rules when it comes to budget-friendly travel is to look for ways to save money wherever you can, because every dollar saved adds up over time and can make a big difference by the end of your trip. So, before you even arrive in Branson, try to find ways to save money.
Use comparison sites to look for cheaper airfare, for example, or consider flying to Kansas City airport and driving to Branson, as this often works out cheaper than flying straight to the nearest airport (Springfield). You should also look for family passes, vacation bundle deals, and other similar offers to save money each day during your trip, and always check online for coupon codes or deals you might not have been aware of.
Final Word
Branson, MO is a wonderful city to visit, and as this guide shows, it is possible to plan a fun, fulfilling trip to Branson without having to spend a huge amount of money. The key is to be patient, take your time, and put in the necessary effort before and during your stay in order to save some cash on things like food, accommodation, and activities.