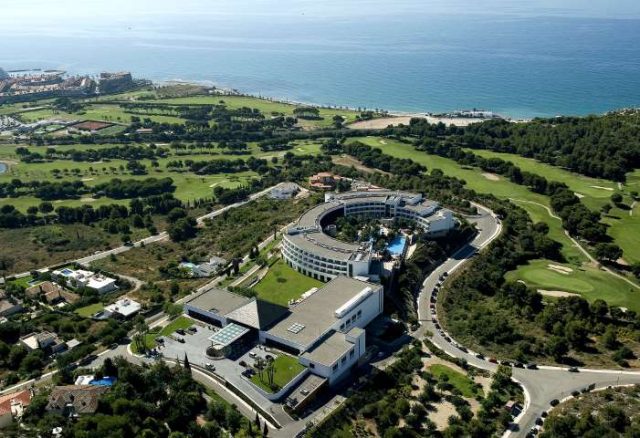 After a couple of years of travel restrictions and uncertainty, people are more in need of a wellness escape than ever. With approximately 9,000 hotels worldwide, Wyndham Hotels & Resorts has an array of properties for that well-deserved pampering getaway. Travellers can once again discover idyllic forests in Belgium, beautiful beaches in Greece and impressive golf courses in the Algarve. Wyndham Hotels & Resorts invites guests to feel pampered at one of its many hotels, whether it is a signature massage in Spain or specially curated treatments for children in Germany, there is something for everyone.
With health and wellness set to be a huge deciding factor in travellers holiday choices for 2022, Wyndham Hotels & Resorts has revealed its best hotels in Europe for a well-deserved wellness break.
Ramada Plaza by Wyndham Thraki, Greece
Boasting unobstructed ocean views and direct beach access, Ramada Plaza by Wyndham Thraki invites guests to indulge in a rejuvenating getaway. The awarded wellness centre offers a gym with personal trainers, four indoor pools, a sauna and a steam room. For those looking for additional pampering, the hotel has several treatment rooms with beauty therapists who will provide personalised treatments catered to guests' specific needs.
Dolce by Wyndham Sitges Barcelona, Spain
In close proximity to local restaurants and beaches, Dolce by Wyndham Sitges Barcelona offers an all-rounded, wellness escape for those looking to immerse themselves in culture. Guests can indulge in local delicacies in the vibrant town and return to the hotel to unwind at the Dolce Vita Spa. Signature massages and hydrating facials, paired with a relaxing session in the jacuzzi will wash any worries away, leaving guests relaxed and rejuvenated.
Wyndham Grand Algarve, Portugal
Set in 2,000 acres of Ria Formosa Natural Park, Wyndham Grand Algarve provides a tranquil getaway in Southern Portugal. Walking distance from Quinta do Lago Beach, guests can enjoy the beauty of the great outdoors and return to the hotel to make use of the fantastic amenities. Golfers will have access to six celebrated courses in the area, whereas others can make the most of the state-of-the-art gym. Those in need of pampering can indulge in the full-service spa.
Ramada by Wyndham Oradea, Romania
For those who find relaxation in experiencing a new culture, Ramada by Wyndham Oradea provides a hub in western Romania to explore the historic city. Dinosaur fossils can be discovered at the Baroque Palace of Oradea and impressive architecture can be admired at the Moon Church, near the hotel. Guests can return to the hotel for a unique experience of vinotherapy treatments in the Spa. Grape and wine extracts are used in superior skincare products to provide an effective anti-ageing treatment, that will be remembered long after returning home.
Dolce by Wyndham La Hulpe Brussels, Belgium
Located just minutes from the city centre, Dolce by Wyndham La Hulpe Brussels is set in the majestic Sonian forest, providing an idyllic hub away from the hustle and bustle. The impressive facilities include a heated indoor pool, tennis courts, fitness centre. Embrace the great outdoors with walking trails through the forest and return to the Spa Cinq Mondes facilities which include a hammam and sauna. The nourishing, healthy cuisine paired with an active lifestyle will take guests' wellness journey to the next level.
Dolce by Wyndham Bad Nauheim, Germany
Set at the foothills of the Taunus Mountains amongst acres of parklands and gardens, the Dolce by Wyndham Bad Nauheim is a charming location for a wellness getaway. Guests can make use of the private spa which includes a Finnish sauna, Sanarium and steam room. The Babor Salon offers signature beauty treatments to ensure guests feel pampered and polished, and even provide services specially designed for children, ensuring the whole family can reap the benefits of this wellness escape.