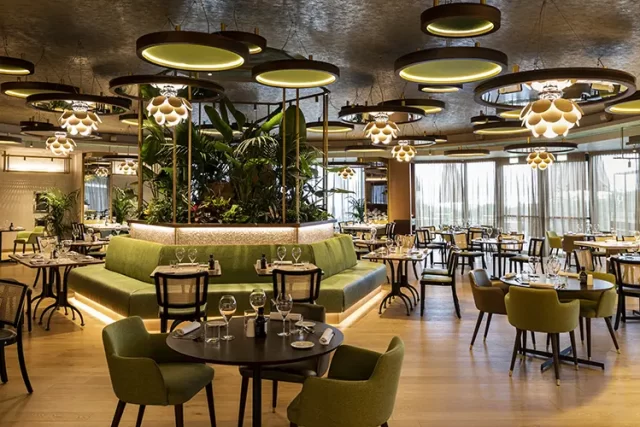 Toscana Resort Castelfalfi announces the opening of Olivina, the newest addition to the culinary scene in Tuscany. Olivina, whose name is an ode to what the ancient Etruscans hailed the magnificent green 'gem of the sun', aims to be a uniquely immersive Tuscan culinary experience for resort guests, regional travelers, and locals alike. The experience offers a dynamic combination of modern bistro and artisan ateliers comprised of a wine room, delicatessen, bar, bakery, and cooking show. With a focus on locally sourced, organic ingredients from the Castelfalfi property and province, menus feature venison carpaccio, homemade traditional Tagliolini egg pasta with fresh truffle, and Tuscan Ribollita from the garden.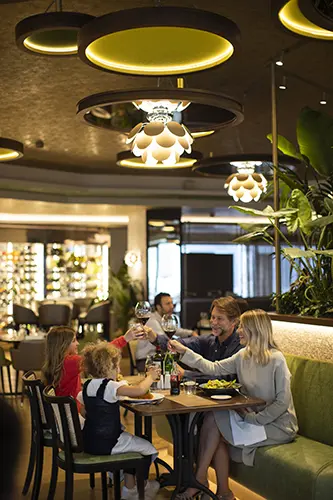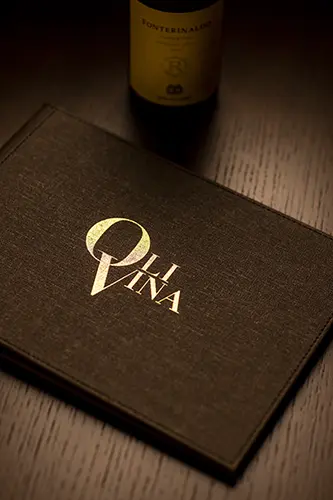 Olivina's culinary team is led by Executive Chef Davide de Simone, whose passion for using only the freshest ingredients and innovative cooking techniques is evident in every dish. De Simone's menu proposes an intriguing dialogue between the culinary traditions of the province and his modern cosmopolitan experience acquired during a life of travel. The guiding ethos is that the most elegant dishes are those that enhance the existing flavors of carefully sourced, local, and seasonal ingredients.
"At Olivina, we firmly believe that ingredients should always prevail over any creative excess. Our vision, therefore, is straightforward elegance," says De Simone. "Each quality ingredient is chosen for its unique story and, above all, to facilitate the joy of being at the table together."
Designed by internationally renowned designer Henry Chebaane, the restaurant's atmosphere also deserves praise for its impeccable taste. The talented Paris-born British designer behind the Olivina concept was inspired by the truly magnificent and quaint environment of Castelfalfi. Feeling one with nature, Chebaane conceived the space as a panoramic promenade and a spectacular environment for all the senses, inviting guests to taste the flavors, aromas, sounds, colors, and textures of the Tuscan landscape. Think olive groves, scents of freshly crushed grapes, golden touches reminiscent of the sun beaming over the hills.
"The idea of the entire concept came to me, one early morning, after I took a long walk through the entire Castelfalfi estate, listening to the birds, smelling the dew over the olive trees, and absorbing the soulful elements of the 800 years-old agricultural heritage steeped into the land," says Chebaane. Thus, was born Olivina, a dramatic stage for 21st century gastronomy, dressed in a rich and elegant palette of regional materials, in soft tones of terracotta, copper, oak, bronze, wine, and olives.