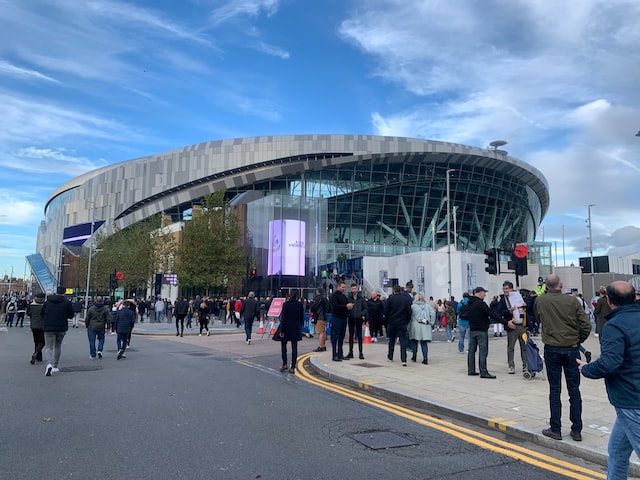 The UK is the home of football. It has iconic teams up and down the country who provide a breathtaking spectacle for viewers each time they kick off. If you're a football fan looking to cheer on a new team then you'll be looking out for the best stadiums to visit for an electric night of football.
If you're wanting to watch the very best that England has to offer then you'll want to focus on the Premier League. This features some of the greatest players in world football and the stadiums are a spectacle to behold too. These are just two of the reasons why this league can bring in more than three billion viewers worldwide.
To help you find the right team to watch next time you catch a game, we'll take you on a tour of the major cities of the UK and why you should cheer on the teams that reside there.
London
If you find yourself in London then you'll be spoilt for choice with some great teams playing their football here. This includes:
Arsenal
Chelsea
West Ham
Tottenham Hotspur
The latter offers an incredible experience for football fans with them playing their games in the brand new Tottenham Hotspur Stadium This is one of the UK's newest stadiums and it's a fantastic visit for those who want to see what the latest and greatest can bring.
Liverpool
Anfield, the home of Liverpool atmosphere is one of a kind. Not only is the stadium a good visit, but you will also get to see some of the world's best players playing in their prime! Mo Salah has been one of the best players in the world for several years now and is one of the biggest players missing from the 2022 World Cup.
If you do have an opportunity to watch them, do it! Plus, you'll be able to pick up a gift for yourself or a loved one that's a fan when you're there too.
Glasgow
If you're looking for one of the biggest rivalries in world football to watch then you'll want to make your way to Glasgow. Home to both Celtic and Rangers who play their games at Celtic Park and the Ibrox. Both provide fantastic atmospheres and are great places to visit if you want to get the full footballing experience.