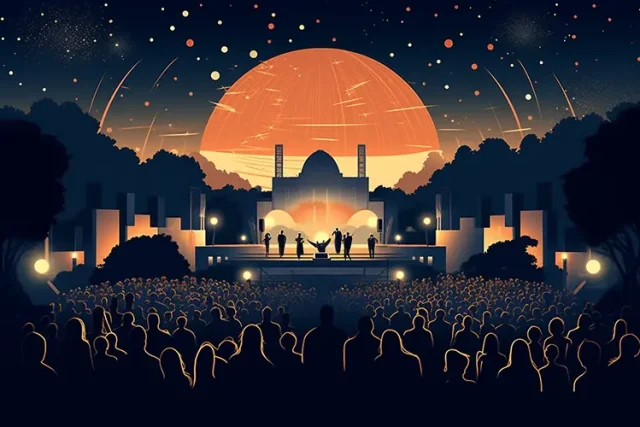 Los Angeles is an ever-evolving city famous for its golden sand beaches, cutting-edge trends, and celebrity spotting, but how did it become the popular destination it is today? Los Angeles Tourism invites visitors to turn back the clock and discover LA's groundbreaking art-deco buildings, historical studio tours, and iconic restaurants that have fed Hollywood's brightest stars. 
"From taking a walking tour through El Pueblo Historical District, the birthplace of LA, or treating your palate to a smorgasbord of flavors at LA's Original Farmers Market, I encourage everyone to go explore and get immersed in the city's fascinating – and sometimes surprising – history," shared Mimi Slawoff, author of Oldest Los Angeles. "As a native Angeleno, I love exploring LA's historical pockets and hearing peoples' stories about coming here. While researching my book, I discovered countless treasures I had to share."
As Los Angeles celebrates multiple monumental centennials throughout 2023, including the iconic Hollywood Sign's anniversary on December 8, this is the perfect time for visitors to immerse themselves in the city's rich history. Additional notable centennials include The Biltmore Hotel in Downtown Los Angeles, Warner Bros. Studios, the LA Memorial Coliseum and more.
"The Hollywood Sign is the entertainment industry's biggest star," said Jeff Zarrinnam, chair of the Hollywood Sign Trust. "As the Sign celebrates its 100th anniversary throughout 2023, fans around the globe are embracing its vibrant history while helping to preserve the future of this beloved monument that represents the hopes and dreams of people worldwide."
Here are a variety of ways to step back in time to explore Vintage LA:
Spend a Day in Classic Hollywood
Explore Los Angeles' Birthplace and Downtown History
El Pueblo de Los Angeles Historical Monument, marks LA's birthplace when 44 immigrants formed a small farming community here in 1781. See the Plaza Firehouse (LA's first firehouse), Avila Adobe (LA's oldest standing house) and the once controversial America Tropical mural in the Interpretive Center adjacent to the Italian American Museum. 
Don't miss Olvera Street, the historic district's pedestrian marketplace where you can eat freshly made tacos and taquitos, shop for souvenirs, and attend festive seasonal events.
Join in on the 'Great LA French Dip Debate' and visit Philippe The Original and Cole's, which both claim to have invented the famed sandwich. Both institutions opened in 1908. 
Head over to Little Tokyo, for an array of Japanese eateries, shops, and cultural sites. Visit the family-owned Fugetsu-Do confectionery, which has been making mochi and other Japanese sweets since 1903, and stop by the Japanese American National Museum for a cultural and educational experience. 
Ride the Angels Flight Railway, a funicular built in 1901 to transport affluent residents in Bunker Hill to and from Grand Central Market, a bustling food court that has been open since 1917 and cultural culinary offerings that shape Los Angeles.
Check into the luxe Hotel Figueroa, a property that boasts a rich history deeply rooted in the women's movement in Los Angeles and is now known for exceptional art, culinary options and resort style-amenities in the midst of downtown. 
Spend the night like a movie star at the glamorous Millennium Biltmore Hotel Los Angeles, which debuted in October 1923 and quickly became the go-to venue for celebrities, dignitaries, filming and special events like the Academy Awards.  
Take a walking tour of the treasured Art Deco buildings that were built between 1925-1932, including Los Angeles City Hall, The Central Library, Union Station and The Bradbury building, a famed filming location.
Discover Movie Magic & Hidden Gems in the San Fernando Valley
Dive Into LA's Beach Culture: