Greece proved to be a popular destination for travelers throughout the summer and it is no wonder why with its exquisite beaches, crystal-clear waters, dramatic coastlines and sensational Mediterranean cuisine. The Greek Villas is delighted to reveal five lesser-known destinations travelers should consider exploring in 2022. From ancient Greek villages steeped in history, to family-run restaurants in quiet destinations, these tranquil islands showcase a blissfully slow pace of life and the perfect landscape in which to switch off for a well-deserved break.
Tinos
Tinos is one of the biggest and more developed islands of the Cyclades, yet it has managed to grow gracefully, its architectural style contrasting with the wild beauty of the landscape. Tinos has remained relatively unknown, despite its stunning coastline, verdant hills and 40 quaint villages overlooking the Aegean Sea and neighboring islands.
Where to stay – Villa Marin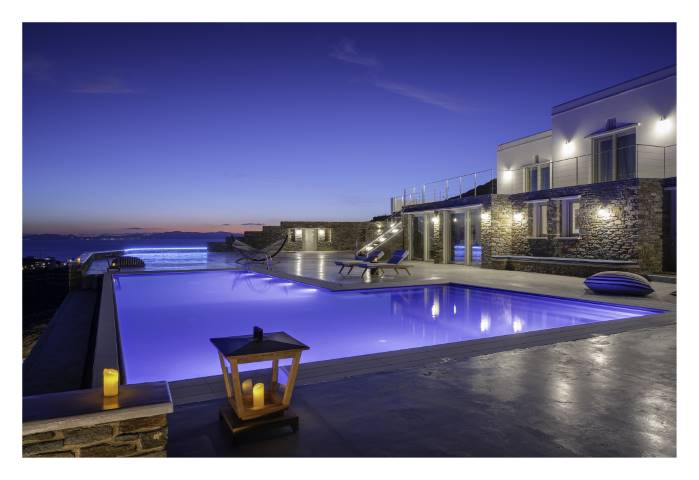 This six-bedroom villa is a fully rejuvenating summer home boasting a vast selection of premium facilities and amenities that promise to invigorate the body and soul through its numerous offerings. Next to the living room, guests will discover a spa area with a heated overflow pool, 4 hydro-massage seats, opposite swim jet and a hydrolysis and UV cleaning system.
Sifnos
The scenery of Sifnos is mesmerizing, with whitewashed villages, spectacular waters and rolling mountains. Travelers will discover a coastline packed with charming coves with crystal clear waters, with quaint seaside villages scattered. Sifnos attracts the foodies with its rich cuisine and local produce and sophisticated travelers with its history of producing poets, great writers and philosophers since the Ancient times.
Where to stay – Villa Dali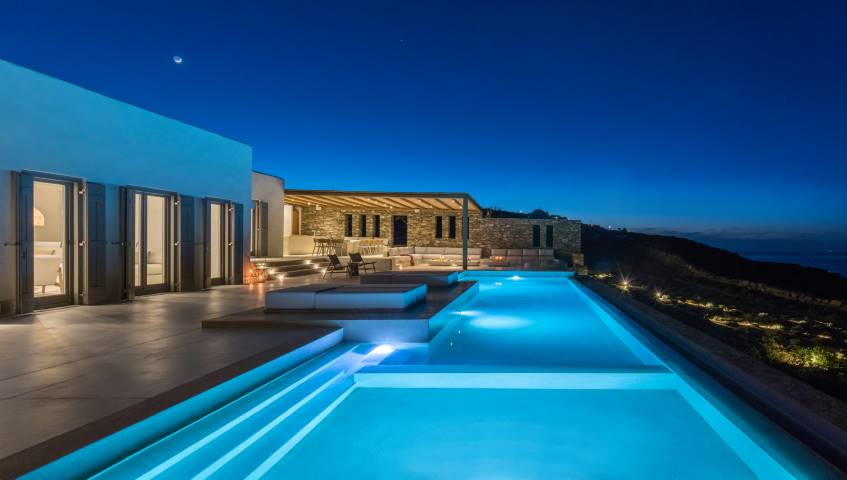 Sleeping up to 14 guests, this gorgeous villa oozes minimalism and tranquillity. The artistic home is set on a large plot of land with olive trees, local herbs and flora, and boasts panoramic views across the Aegean. Fitness finatics can make use of the outdoor gym found under a shaded pergola, and those in need of relaxation can enjoy a cocktail by the fire pit.
Skiathos
Skiathos is a destination that first-time visitors fall in love with and return to time and again and is swiftly becoming one of the World's most sought-after holiday destinations. Boasting picture-perfect views at every turn with its sunny beaches and crystal-clear waters. The seaside town provides a vibrant nightlife with several fantastic restaurants and bars lining the bustling marina.
Where to stay – Villa Earth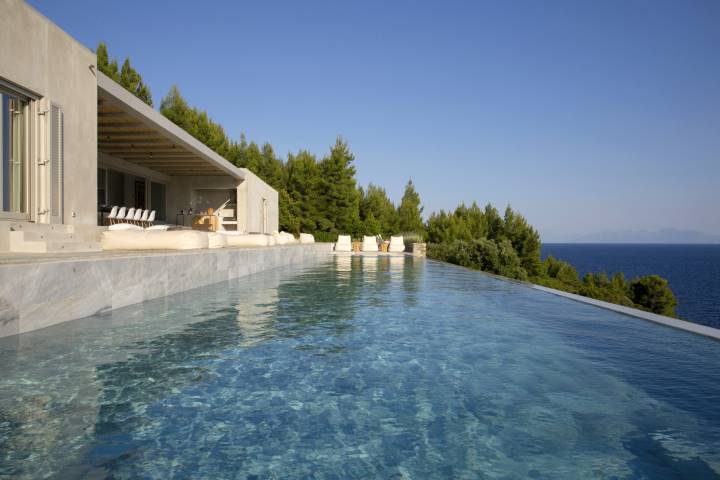 Villa Earth sleeps up to 12 people and offers a tranquil holiday home. Set within a lush pine forest, the villa is completely secluded and boasts uninterrupted ocean views in the most serene setting. The villa comes with a chef who will prepare nutritious, delicious Mediterranean meals.
Amorgos
Amorgos has remained unspoiled to mass tourism, thanks to not having an airport on the island and it taking roughly 7 hours to reach by ferry from Pireaus. As such, visitors will discover small, quaint bars and family-owned restaurants. The pace of life on Amorgos is blissfully slow and allows travelers to forget the worries of everyday life.
Where to stay – Villa Chelsea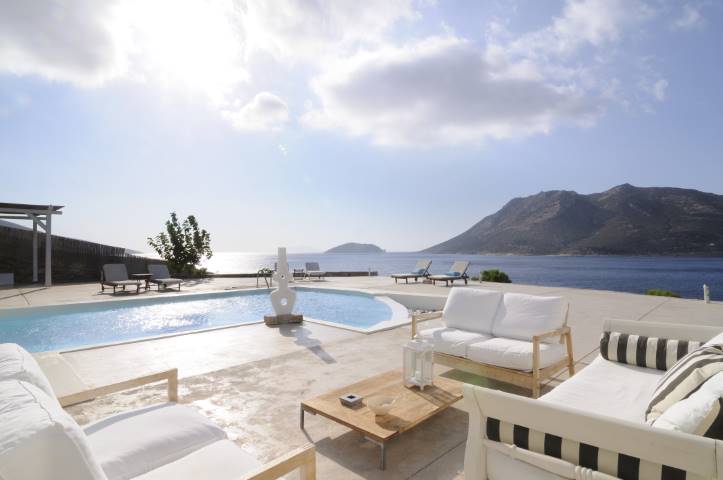 Villa Chelsea is an elegant five-bedroom property exuding laid-back sophistication through its outdoor setting, pergola and swimming pool overlooking the bay. Oozing tranquillity, guests will lounge outside, soaking in the beauty of the destination and watching the ever-changing colors of the evening sky.
Andros
Andros has a lush landscape with mountains, ravines, vines and hot springs and welcomes travelers to get lost within the endless waterfalls, caves and springs. Unlike many Greek destinations, Andros is a wonderful place to visit in the Spring and Autumn, as well as the Summer. Travelers will experience total bliss exploring this sensational destination in the Cycladic Islands.
Where to stay – Villa Breeze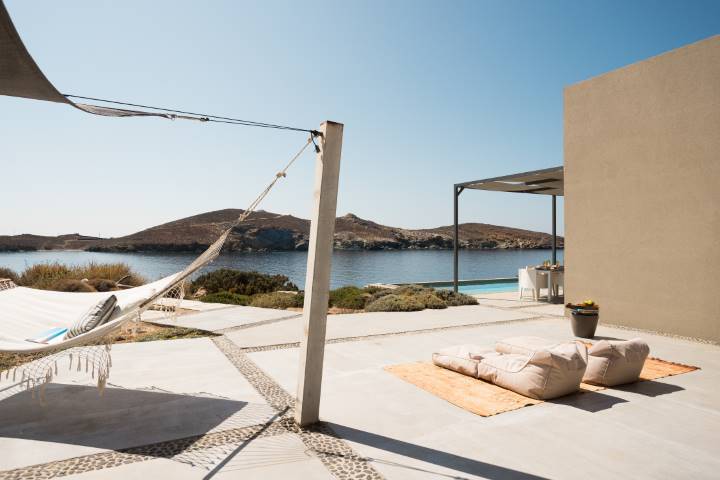 Villa Breeze sleeps up to 10 guests and offers a serene and secluded location surrounded by mesmerizing, blue sea views. Guests are invited to follow the paced pathway to a private sandy beach and embrace an authentic Greek summer experience.