August is National Wellness Month, and more and more people are rethinking what wellbeing means to them and prioritizing trips that focus on health and wellness. Here are a few wellness experiences from hotels, resorts, and travel companies around the world with recommendations on where to go and what to do in August and beyond.  
Beauty in Places and Spaces: Fostering Calm and Emotional Well-being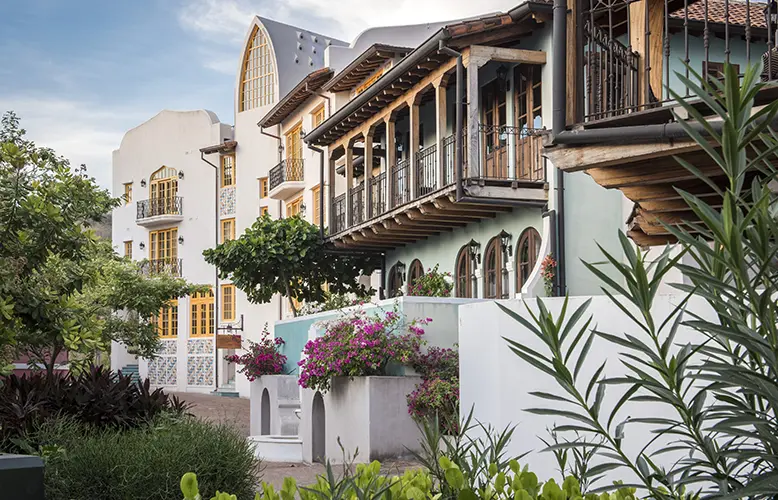 Research shows that beautiful spaces evoke a positive emotional experience in the observer, enhancing feelings of joy and well-being. Beautifully designed spaces and architecture open the way for people to feel engaged, included, and lend a sense of belonging in a space that's conducive to their feelings of health and positive sense of community. Studies show a relationship between the perception of beauty and the impact of design on human health, well-being, and behavior. The research demonstrates that design with deliberate intention to incorporate beauty is imperative to human psychological well-being and has positive effects on learning, social behavior, and emotional wellness. Beauty grounds us in our environments, which perpetuates a shared sense of community, and in turn, heightens our feelings of calmness and emotional well-being.
Surrounded by 1,000 acres of a protected tropical dry forest reserve in the northwestern province of Costa Rica, the mostly car-free town of Las Catalinas is rooted in creating a better way of life connecting people to each other and to nature. Within the town, the walkable public spaces are interwoven with nature, and timeless tropical architecture emphasizes indoor-outdoor living and scenic views.  Visitors and residents in Las Catalinas have access to beauty in more ways than in other places. From breathtaking nature to astonishing urban masterpieces and intentionally designed spaces that bring people together encouraging connection, interactions, and integration among the community. Las Catalinas focuses on creating spaces that incorporate beauty in the design as integral to perpetuating a work/play-place culture that enhances human health and wellness.
Beautiful surroundings can instill a sense of purpose and determination. Witnessing beauty, whether in the charm of a sunrise or the loveliness of thoughtful architecture, is a reminder of the potential for greatness within every one of us. It imbues people with the belief that every individual can create something remarkable and meaningful, igniting the drive to pursue goals with passion and dedication.
Invest in Self-care: Go on a Wellness Retreat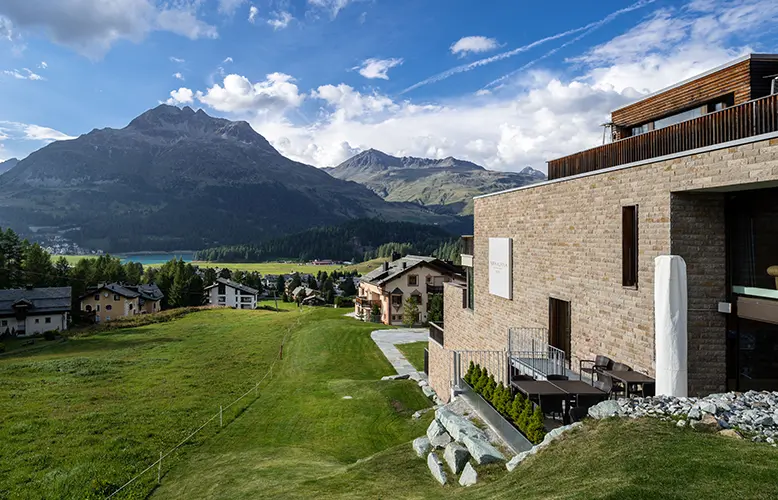 In a world that is constantly changing, pulling us in different directions and creating a collective culture of chasing dreams, how do we find our inner peace? With the pandemic and other life stressors, self-care is more important than ever and wellness offerings around the world are focusing on addressing the importance of improving one's mental and emotional wellbeing.
Globally acclaimed wellness retreat, Ananda in the Himalayas, introduces two immersive wellness experiences to other parts of the world this year.  Ananda in the Himalayas' expert team consisting of renowned Ayurvedic Physicians, Yogis, healers, and practitioners with decades of experience, will be traveling all over the world to educate, heal and rejuvenate at beautiful and exotic locations in tranquil, pristine settings.
Ananda in the Himalayas collaborates with two incredible destinations in Switzerland and the Maldives to offer wellness experiences in the second half of 2023. With Nira Alpina in St. Moritz, Switzerland (pictured above), Ananda in the Himalayas offers Ananda in the Alps, a unique Hatha Yoga, Meditation and Ayurvedic Culinary Workshop in the Swiss Alps from September 13th – 17th, 2023. One of the most unique hotels in the Swiss Alps, Nira Alpina is located amidst the breathtaking snow-capped mountains and glassy pure lakes.
Ocean Therapy: Head to the Beach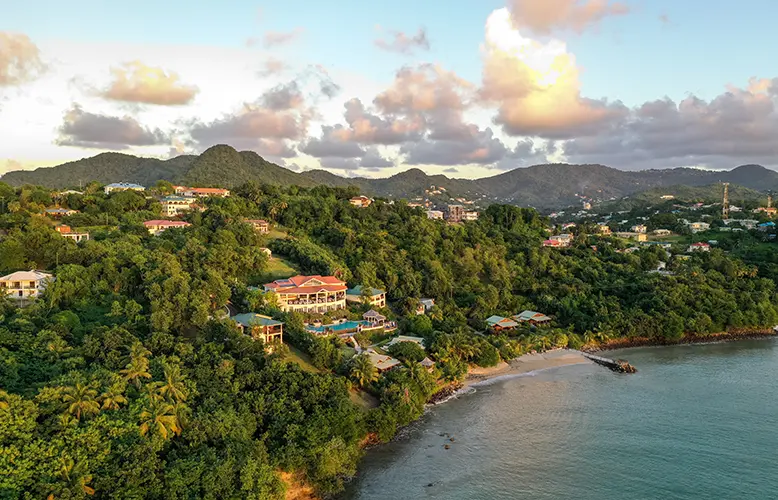 It's known that there are numerous health and psychological benefits to being close to the ocean. For more than just beautiful ocean views and vistas, travelers continue to choose trips and vacations that bring them up close and personal with the ocean. The feel of salt water on the skin, the smell of the ocean in the air, the soothing sound of the waves lapping in the distance, the ocean is not only meditative, but reduces stress and allows for self-reflection and discovery.
Where beachfront really means right there, Calabash Cove Resort and Spa is one of the most popular all-inclusive, adults-only boutique hotels in Saint Lucia, a hideaway offering seclusion, beauty, and mesmerizing views at every turn. Its 26 villas feature old Caribbean charm coupled with luxurious resort amenities of today. From the heavenly Windsong restaurant and lively C-Bar overlooking the infinity pool to the peaceful Ti Spa, guests have everything at their fingertips when vacationing at Calabash Cove. Ti Spa offers a wide range of treatments that combine European technique with St. Lucia's storied tradition of using plant- and food-based curatives. Each treatment is expertly designed to cleanse the body of stress, rejuvenate the spirit, and relax the mind. The exfoliation products are all organic made from local products that are in some cases directly from the resort. Their therapists will be happy to demonstrate the different benefits between a coffee or papaya scrub, and more.
Spiritual Awakenings: Learn Native Wellbeing Practices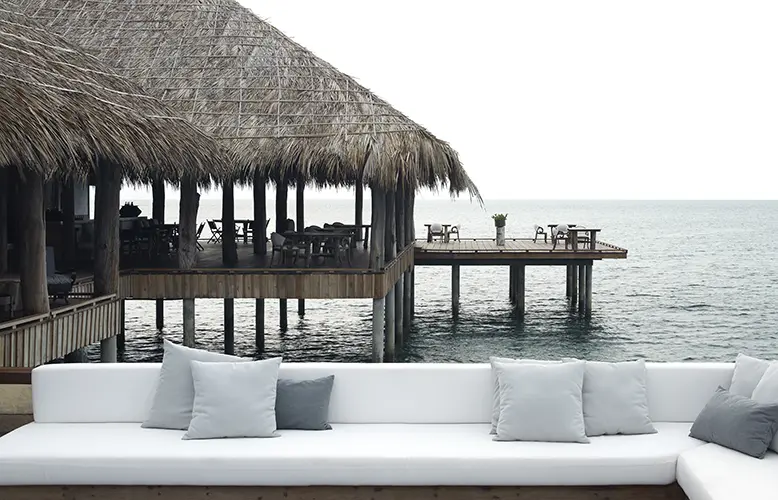 For those who travel to escape the often-numbing effects of everyday routine and stress and seek to explore the diverse healing traditions across cultures, Naya Traveler's Wellness Wanders specialty trips are designed to detox, refuel and rejuvenate mind and body within a unique cultural context. These carefully crafted wellness-centric experiences are rooted in the ancient healing and wellbeing traditions of each of their destinations, taking advantage of the unique knowledge and practice this context offers though its experts and discipline practitioners, as well as endemic ingredients and native remedies often not found outside their country of origin. Pairing the transformative power of travel with the benefits of native wellbeing practices, Naya Traveler invites travelers to further engage with a destination. Some other destinations include Morocco, South India, Utah, and others. For more information, visit www.nayatraveler.com.
Enjoy reconnecting with yourself on a private island retreat in Cambodia. Partake in nourishing natural treatments stemming from traditional Chinese medicine, mindful physical activities, and spirit-awakening sessions with Buddhist monks. Khmer therapists will take you on a healing journey with a variety of detox meals and therapeutic sessions that suit your needs. Learn how to cultivate the Buddhist virtue of metta bhavana(loving-kindness) through spiritual rites and discover the restorative beauty of stillness every morning at sunrise. Spend time exploring the private island on a few excursions, allowing you to connect with nature and improve your physical wellbeing.