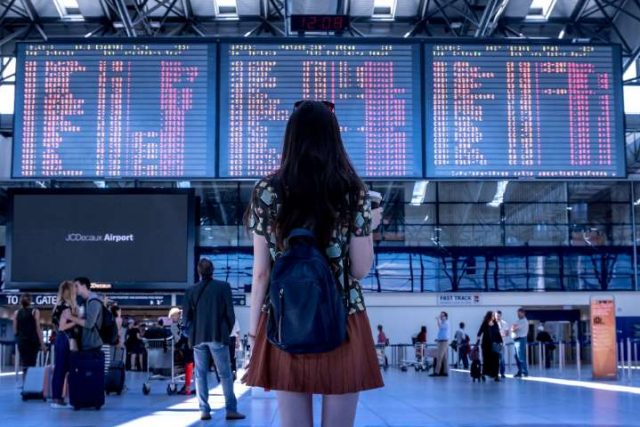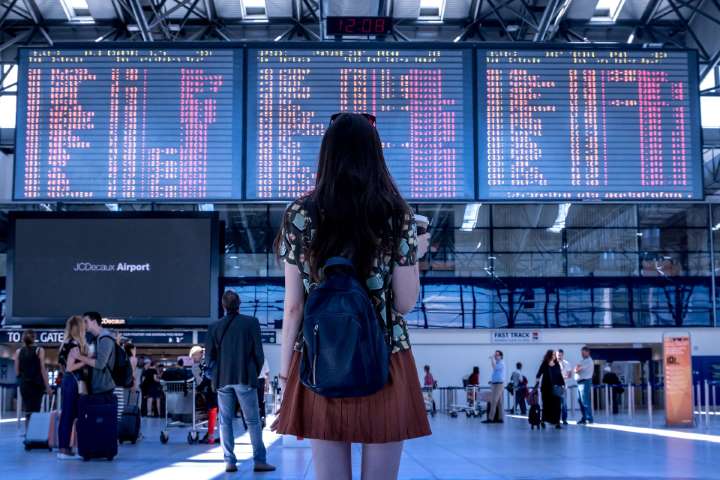 Travelling is the best opportunity for experiential learning, broadening your horizon and gaining extra knowledge. This is why it's considered the best form of education you can invest in. However we are all humans and we all make mistakes even when it comes to travelling. While some mistakes can be easily fixed while on the go, others can be catastrophic and halt your plans completely.  Whether you are planning a ski adventure in North America or a sandy beach escape in a Sicilian villa, it's worth reading the travel tips below.
1)Overpacking
Whether you are going on a short trip or planning to embark on a longer journey packing too many things is a common mistake. Everyone wants to look pretty on their holiday but you could still achieve it by being more practical and taking fewer clothes which you can mix and match easily. Don't pack your bags to the max as you will always find something to buy or a few presents to bring back to your loved ones.
2)Avoiding to buy travel insurance and health insurance
Some might simply do it to save money,while others just don't see the reason as they've never lost a luggage or had an accident while travelling so they live with the belief that it will never happen to them. Both of these are not solid reasons to avoid purchasing insurance covers as in the event that something does happen, you will face greater struggles and financial burden at the time. Even more so, some countries require medical insurance upon arrival while others require travel insurance as well. Act wise and budget some funds for both travel and health insurance.
3)Disregarding different time zones and booking tight connections
Usually with long-haul flights, there are bigger time changes and sometimes if you forget to take these into account you risk overbooking your hotel stay or even worse not booking an extra night. Most flight companies show the arrival time as local time, but do make sure you check this and book your stay accordingly.
If you have to book connecting flights or other means of transport, make sure you allow plenty of time to account for delays, big airports, security checks and all other events which might delay you. Giving yourself some extra time will reduce unnecessary stress.
4) Not checking for expired travel documents
When booking a holiday, you are usually overexcited and with all the planning and preparation involved you might forget to check the expiry dates of the travel documents. Some countries require a valid passport for a minimum of six months after your return. If this is the case, you need to act quickly and apply for the necessary documents to make sure you will be allowed to travel.
5) Forgetting to notify your credit card company and phone provider
As a result of increased identity theft and fraud, many banks have procedures in place which require their customers to inform them when travelling abroad. When the institution is notified of the exact period and location, they will record it in the system and prevent your card from being blocked. It's also a good idea to save a number you can call in case your card gets lost or stolen.
Similarly, in order to avoid roaming fees, it's wise to notify your phone carrier that you will be travelling abroad. Also check your plan and see what is covered for the particular location you will be visiting and learn the extra fees you might incur so you know how to use your phone abroad.
6)Learn the local regulations if you plan to rent a car
Depending on your country of destination and the vacation type you are considering, renting a car could give you a lot of freedom and a great way to explore hidden gems. If you plan to rent a car in Mexico, discover some helpful tips. However before you reserve your car, make sure you read the local driving regulations and familiarise yourself with the car rental procedures. The last thing you want is running last minute to find a petrol station to fill up the tank, as this is the usual requirement.
Wrap up
If you don't plan well and account for some important factors of your travels you could experience some unpleasant situations and incur some costly bills. As we all know, nothing goes perfect in life and you should be flexible for some minor mistakes to occur. However, do your best to prepare by doing some research, reading a guide book and always remember to ask when unsure of something. If you are looking into a more exotic destination, it's worth checking the vaccination requirements as well.