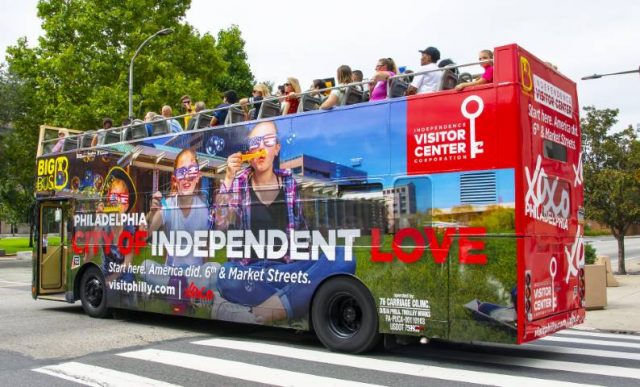 Visiting a new city for the first time is always an exciting experience. No matter if you're visiting a small, quaint hamlet in New England or a bustling metropolitan sprawl, each place holds its own wonder and uniqueness that you won't find anywhere else.
So, what are some of the best ways to explore a new city? Well, the good news is that there's no right or wrong way. In fact, there are several strategies you can employ to visit and explore any place across the globe.
Your travel experience largely depends on where you are, what you want to see, and how much time you have to spend in a particular location. For example, you can't plan to see the entirety of a place like Los Angeles in just a day or two, but you could probably see most of a city the size of Sedona in that time.
Here, we'll explore some of the best ways to get around a city while you're traveling.
Bus Tours
Nearly every major city has bus tours available for you to engage in exploring and learning about the place you're visiting. Places such as New York City have charter bus rentals available in order to better facilitate an exploration and learning experience in a densely populated city.
There are many bus tours that enable you to learn the history, culture, and overall dynamic of a place, all while a tour guide speaks to you, while others simply provide you transportation in luxury allowing for an enjoyable travel experience that you or anyone in your group has to worry about driving. In fact, some bus tours today often are tied to themes, and this often depends on which part of a city you're visiting.
Some charter buses focus on one particular element of the city such as ghost tours, graveyards, historical sites, and the like. In fact, in places like Denver, a "Booze Cruise" is a common event that many people enjoy. While Denver is home to numerous breweries, a Booze Cruise takes you via bus to a selection of local breweries when you're able to try different brews and meet new people along the way.
No matter where you're visiting, check out what the local bus tours are offering. Chances are one of these tours will spark an interest.
Backpacking
One of the more personal and memorable experiences you can have while traveling and visiting new towns is to go on foot, and backpack through a region. This is also a great method to consider when taking a road trip.
Now, you don't have to live out of your backpack. This isn't the point of backpacking. While you're going to be doing most of your traveling on foot, with a backpack, you can still stay in posh hotels if you so desire.
Of course, you'll want to conduct research regarding local ordinances for backpacking, as some regions may not allow foot travel on certain roads.
With backpacking, you're able to explore a city in a way that people used to explore over a hundred years ago. Though you won't probably be riding your horse or driving a buggy through town, this was largely the way people traveled at the turn of the century.
Train
Throughout the 19th century and into the early 20th, many people traveled from town to town via riverboat or train. Today, though riverboat travel is largely not as functional as it once was and primarily caters to local tourism, train depots still line the country.
Traveling by train is another timeless method of travel that one simply has to experience for themselves.
While you're on a train, you can visit remote areas of the country, and stop at very interesting places rich in American history. Ever stop to wonder where those train tracks lead that you drive over on your morning commute to work every day?
Well, why not find out?
Train travel might not be as popular as it once was, but it is still a great method for traveling the country and for seeing those forgotten places along the way. You never know, you might even get to see a few of the gold ghost towns that line railways across the United States.