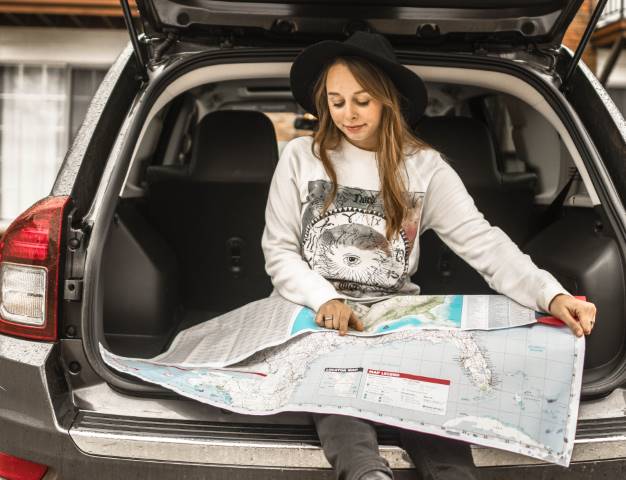 Road trips are a fun way to explore the world around you, rest, and spend quality time with your friends and loved ones. However, road trips can go wrong, too. You can fall ill, get lost, end up experiencing a problem with your car, or even get in a car crash. Fortunately, most of such problems can be prevented thanks to thorough planning and packing.
If you want to go on a road trip and prepare accordingly, you are in the right place! In this article, you will find a list of a few things that you should always take when going on a road trip, ranging from a cell phone charger to a tool kit. Read on, check whether you have these things at the ready, and go on the road trip of your dreams!
Small Tool Kit
This will help you fix minor problems with your car on your own. It should not be that big, though. Otherwise, it will just take up space in your car. If possible, get a toolkit with the most commonly used tools, like wrenches or screwdrivers. They are very cheap and can really come in handy!
If you want to be truly safe, you can get a more advanced toolkit that contains everything that you might need for more serious repairs. For instance, you can get your hands on an ODB2 scanner. If you aren't sure which OBD2 scanner to choose, you can check out TOAD-Pro reviewed by OBD2-Pros.
Map
A map is a must-have item that you definitely need to take. Street maps and GPS devices might appear to be foolproof, but that is not exactly the case. They might suddenly break and leave you stranded in the middle of nowhere. Thus, ensure that you have a regular map at the ready!
Pen and Notebook
You will not always have access to the internet, and you might not be able to use your phone to write something down if the battery dies. In that case, it is easier to write things down in a regular notebook. Ideally, you should go for a smaller notebook and bring a few spare pens just in case the one that you wanted to use runs out of ink.
Road Atlas
Do not forget about an updated road atlas! It does not have to be super fancy, but it should be easy to read and understand. It is great for finding the gas station closest to where you currently are and directing you away from roads blocked by traffic jams. On top of that, you can use it to create an alternate route if need be.
Tire Pressure Gauge
Tire pressure gauges are very important when you are driving on the road. You do not want to run over something sharp and end up with punctured tires because you did not check your tire pressure. In addition to that, low tire pressure can slow you down and cause your tires to wear out faster. Thus, keeping an eye on your tire pressure gauge is essential.
Cell Phone Charger
You use your cell phone for many things, ranging from checking the map to talking to your friends and taking pictures. Because of that, it would be best if you brought a reliable cell phone charger on your road trip. That way, you will be able to keep using your smartphone for hours on end without having to worry about the battery dying.
Jumper Cables
Jumper cables are always useful if the battery in your car dies. It might not appear to be that serious, but it can still cause problems with your trip if the car is dead when you are trying to drive somewhere important or trying to get to the hotel before nightfall. Fortunately, they tend to be relatively cheap, and getting your hands on one should not be that big of a problem.
First-Aid Kit
It is great to have a first-aid kit with you in case of emergency, but there are some things that are not included in most first-aid kits and happen to be really important if you get in a serious accident. The information about whether you have chronic conditions or an allergy to certain medications is one of such things.
It would be best if you had that information written down in your wallet. That way, if others come to rescue you, they will be able to help you to the best of their abilities and without hurting you in the process.
In Conclusion
There are quite a few things that are worth taking with you whenever you are planning on going on a road trip. For example, a map can come in handy if your phone happens to die, and a first-aid kit can help you deal with scratches and gashes.There are many factors that contribute to your overall safety and wellbeing while driving for a long period of time.
If you happen to forget about one of the things listed above, do not freak out! Instead, you can plan on getting it at the nearest city. In addition to that, try to bring a few bottles of water and lots of food with you. It can be a life-saver if you end up in a traffic jam.