In this comprehensive article, we delve into the heart of Everest Base Camp trekking, offering invaluable tips and insights that will pave the way for your hiking success. So lace up your boots, pack your sense of adventure, and get ready to embark on a soul-stirring expedition to the foot of the world's highest peak. Everest Base Camp trip is waiting, and with our guidance, you'll be primed to conquer the adventure of a lifetime.
Currency in Nepal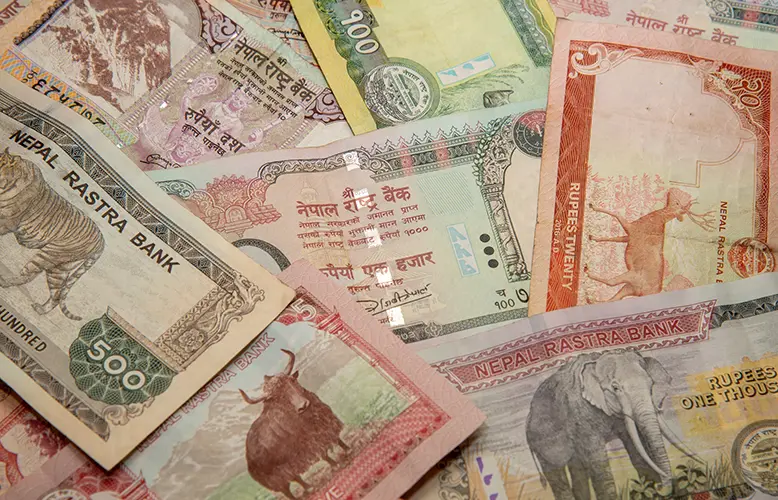 Do not try to change the currency in the airports of Nepal, as the rate there will be unfavorable. For 5-10$ you can easily take a cab to the city center and find an exchanger with the best exchange rate.
Changes and force majeure in Nepal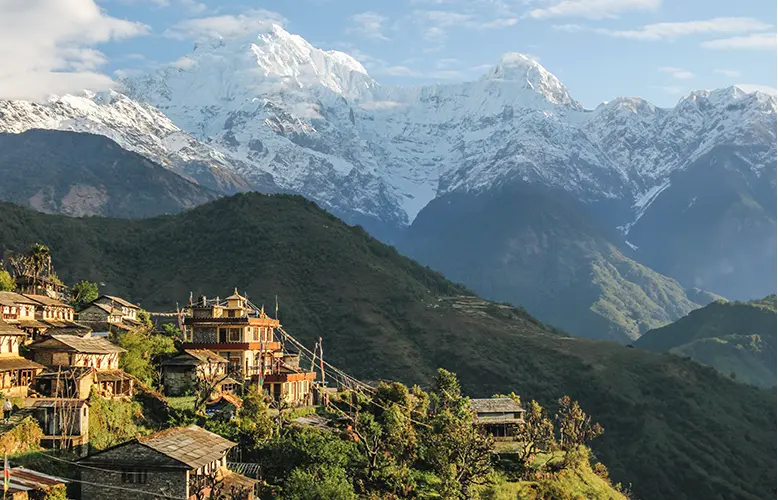 The way to Everest is not close and consists of transfers, flights, and hiking. In addition, to fly to Nepal, you must travel a considerable distance, sometimes making an airplane transfer. Sometimes force majeure can occur (flight delay, baggage delay, etc.). Therefore, the guide only decides on the route (departure time, where to sleep, and how to move).
Altitude sickness when trekking to Everest Base Camp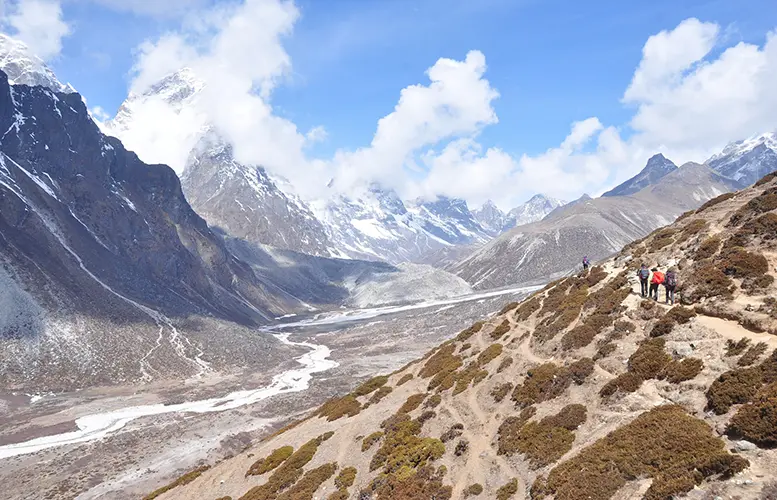 There is a height above which we cannot live, or rather, we can, but not for a long time, and not all of us. This threshold is very individual for each of us. Above this boundary comes the so-called death zone. Some people have this boundary at 4000m. But some unicums can adequately behave at altitudes above 10,000m. So, it is foolish to go to Everest Base Camp without recognizing the effect of altitude on your body.
Accommodation in Kathmandu and on trekking to Everest Base Camp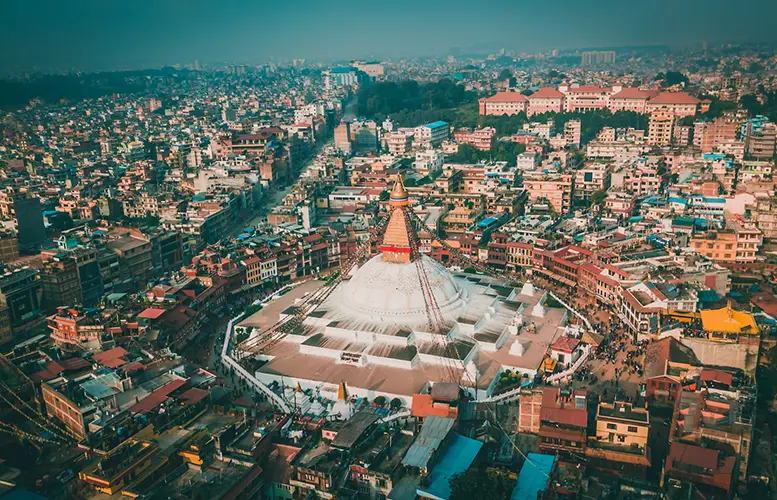 After the flight to Lukla begins the hiking part of the trekking. There are fewer and fewer comfortable hotels (locally, they are called lodges) because there are only Himalayan mountains and impenetrable jungles around.
You can book the most comfortable lodges with a toilet or shower in the room. But still, on most of the way, for a hot shower, charging phone, or power bank, you have to pay separately.
In any case, the conditions on the track are close to field conditions. It is very desirable to have a sleeping bag (for hygiene). Ancient life, culture, detachment from the usual civilization, and the atmosphere of Nepal attract many people from all over the world.
Relief along the trek to Everest Base Camp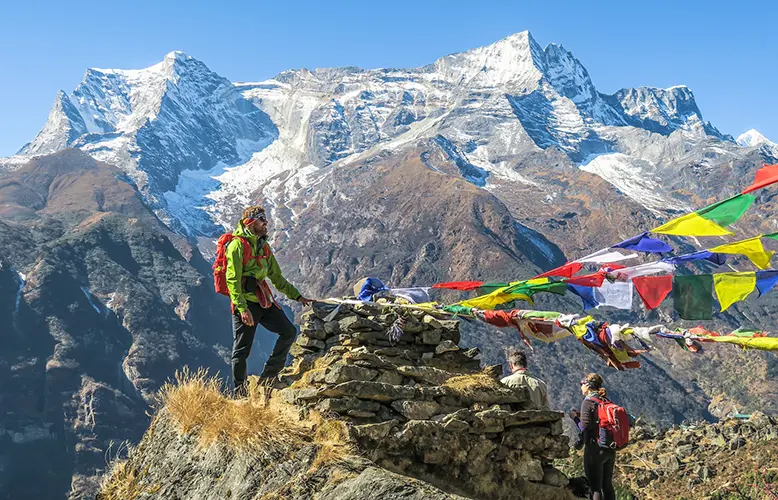 Rocks, ice, snow, cracks, scree, and so on are different types of terrain you are unlikely to encounter in normal life. On the trek to Everest Base Camp, you must navigate through them, ascend, and descend, feeling comfortable and safe. Nothing is complicated about it, but it is better to try it all before climbing.
Nutrition in Nepal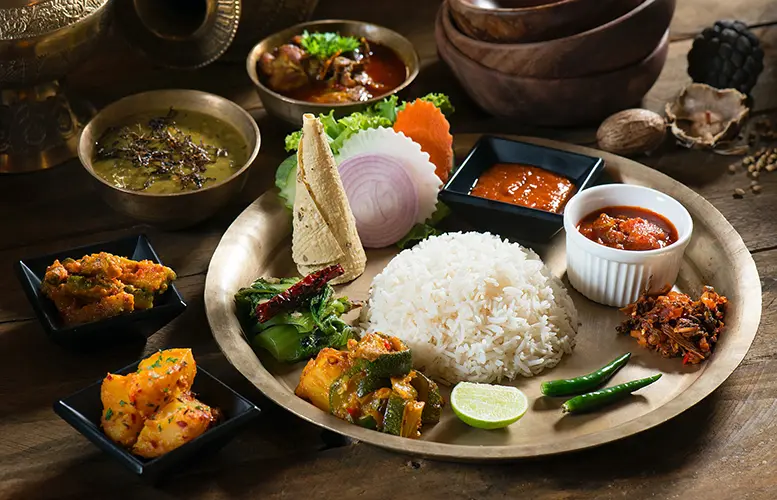 In Nepal, everyone is used to eating in restaurants and cafes. All food is freshly cooked. Even when you order lunch during the trek, everything will be cooked after you make the order. Everyone's appetite is different, but on average, you will spend 15-25$ on food per day. Those who like to eat well can spend 40-50$, so everything is individual.
Nepalese food is quite spicy. The same dish in different places will be cooked differently, so you never know exactly what you will get.
Separately, we should talk about water. Mostly, everyone buys bottled water for $1 per liter at the beginning of the trek and $3 at Gorakshep. Some people use portable filters and water disinfectors and take water from local sources, but this is at your own risk.
Weather in Nepal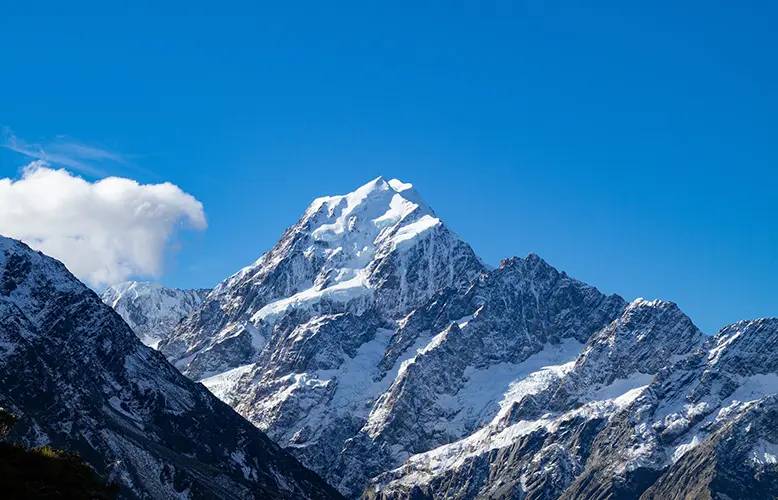 The best period for trekking to Everest Base Camp is from mid-March to late May and mid-September to late November. During this period, the weather is the most stable. Rains are relatively rare.
It is quite warm during the day. Temperatures can range from 0°C in the morning to +20°C in the afternoon and -5°C at night, and as low as -15°C at Everest Base Camp.
From Kathmandu to Namche Bazaar, you can wear shorts and a T-shirt. From Namche Bazaar to Dingboche, you need a jacket or windbreaker. The next part of the route requires a down jacket.
Covering your face and neck from the sun or using good sunscreen with more than 50 SPF protection is crucial. In Nepal, the sun is very intense, even when cold.
Everyday life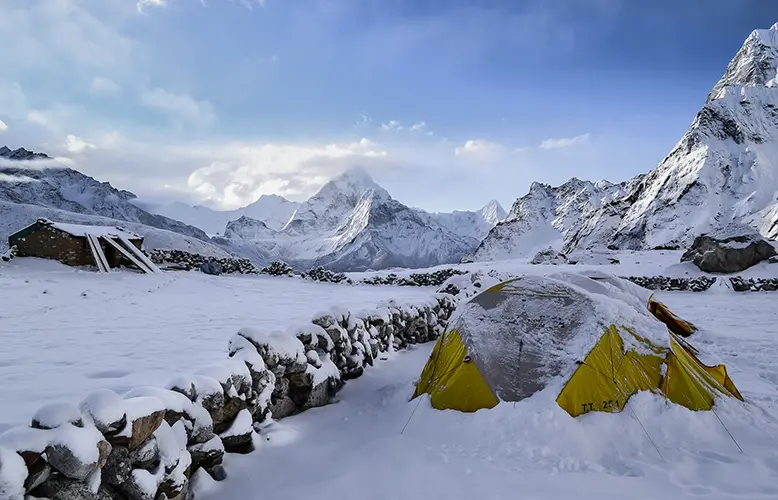 Eating, sleeping, and pee in the cold at -40C is not easy. These seemingly simple things make up the general problems during the Everest Base Camp trek. If the problems of "oxygen and relief" can be solved with money and an experienced guide, then there are things you have to do yourself. Frostbitten hands and feet, scuffs on legs, dehydration, disorders, and other body sufferings are consequences of the inability to exist in these conditions at the household level. And that's where an experienced guide is needed.
Cellphone plans and Wi-Fi on the route to Everest Base Camp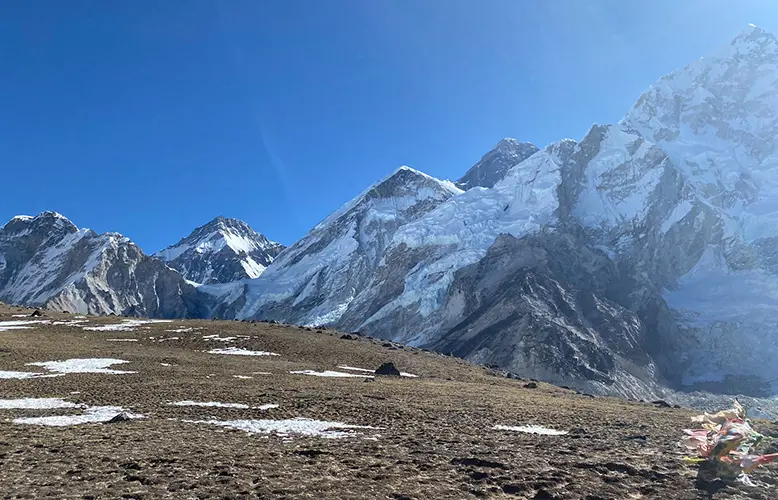 You can buy a Nepal SIM card with free calls within Nepal and enough mobile internet.
The cell phone service and 3G on the route to Everest are good enough up to Pangboche village. There is practically no connection between the Dingboche – Pheriche – Dughla – Lobuche. You can count only on Wi-Fi in the lodges.
Further, the connection appears near Gorakshep village and stretches up to Everest Base Camp, but it is weak here.
You can also buy Everest Link, which is bound to one device and works in most of the lodges along the route, so you will almost everywhere have access to the Internet. Charging your phone on the Everest Base Camp trek is possible. After Pangboche village, everything is solar-powered, so you can access the internet almost everywhere.
Conclusion
Remember, this journey is not just about conquering heights; it's about discovering the heights within yourself. So, whether you're a seasoned hiker or a novice adventurer, let the spirit of the Everest Base Camp trek inspire you to embrace challenges, seek new horizons, and continue exploring the world with unbridled enthusiasm. Your journey to the roof of the world may end at its base, but its impact will resonate for a lifetime.