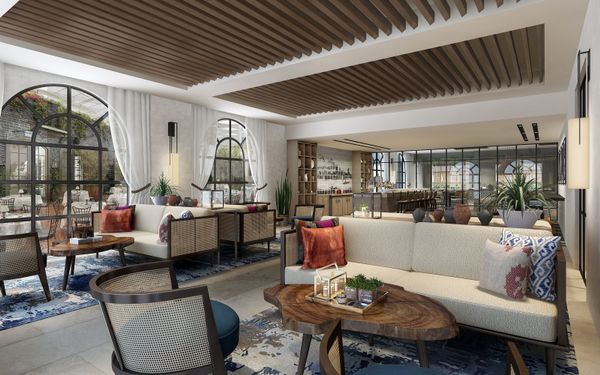 Port Muziris, part of Tribute Portfolio's growing global portfolio of characterful, independent hotels drawn together by their passion for captivating design and their drive to create vibrant social scenes, opens in South India.
For centuries, Kochi has been an important port city in the state of Kerala in Southern India. The serene city is defined by its beautiful landscape that combines the coastal strip of the Arabian Sea and the spice-covered mountains of the Western Ghats. Inspired by the early explorers who set out onto unchartered waters to discover India's infamous Spice Route, Port Muziris captures the spirit of exploration to discover new cuisines and local cultures.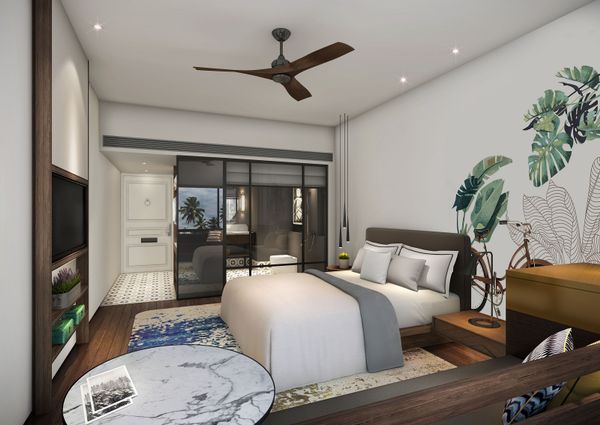 The hotel features 54 artistically designed rooms, including two Executive Suites, showcasing a blend of Indian old-world charm with contemporary style, warmth and sophistication. An alluring feature of the property is the art collection on display that spans across the hotel's public space and guestrooms. Artists including Vimal Chandran and Sachin Samson were commissioned to produce the artworks that aim to pay respect and reflect the re-imagination on the Kerala's rich history. The art pieces collectively tell interesting and lesser-known facts about the region, the cultures and the people.
"We are thrilled to debut a Tribute Portfolio hotel in Kochi, a city driven by its rich history and passion for exploration," said Jennifer Connell, Vice President, Brand Marketing & Management, Tribute Portfolio. "This is a city that has been an active trade hub for spices like black pepper and cardamom since 300 BC, and we're excited to bring the city's story to life through our values of captivating design, sincere service and vibrant social spaces."
The hotel offers an exciting range of dining options, each with its own unique flavors and identity. With an aim to keep Keralan traditions intact, the all-day dining outlet Lila's Kitchen serves locally-inspired dishes, carefully curated by the chef, as well as international cuisine for guests from around the globe. Meanwhile, Kettle features a diverse selection of drinks complemented by local snacks and nibbles. The hotel also offers a swimming pool, pool bar and fully-equipped fitness center, in addition to flexible 3,300 sq. ft. banquet and meeting space, which are equipped with state-of-the-art technology and MICE amenities.
"The debut of the Tribute Portfolio in India reinforces our continued focus on providing a diverse collection of distinctive brands for diverse experiences" said Mike Fulkerson, Vice President, Brand and Marketing Asia Pacific, Marriott International. "Port Muziris is set to provide indie-spirited moments for discerning guests, sparking connections and experiences in the city of Kochi."
Located only 300 meters from the Cochin International Airport, the hotel welcomes local and international travelers to Kochi with an easy access to the city's most popular attractions, including Sri Adi Sankara Keerthi Sthamba Mandapam, the memorial building of Adi Sankara, the Indian philosopher and theologian in Hinduism, as well as the Aluva Shiva Temple in the middle of River Periyar.
For more information and reservation, please visit portmuziriskochi.com