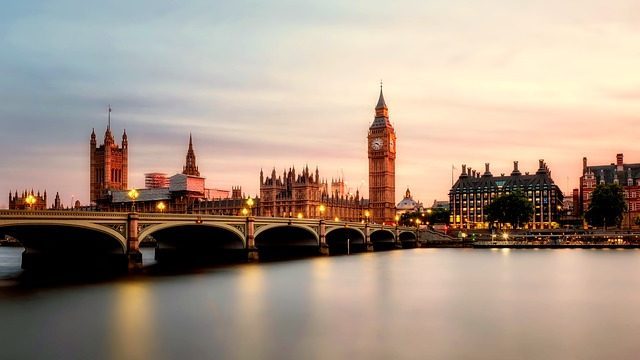 London UK is one of the world's major cities – London, Kentucky has 1,000th of the UK capital's population!
Comparethemarket.com has found cities around the world with the same name as 13 cities in the UK to see how they compare in terms of population and cost of living
London UK has the most 'twins', with cities in the USA, Canada and South Africa sharing its name.
We all know that New York takes its name from the northern UK city, but many people don't know that there's also a York in southern Pennsylvania with a rich farming history and famed vineyards. Comparethemarket.com explores other cities that have little in common apart from their names. 
Locations called London

One of the most heavily populated cities in the world, London, UK is home to around 8.8 million people. The huge density of people goes partway to explaining the high rents and cost of living in the city, with a 1-bed flat costing an average of £1,741 per month and a meal at a modest restaurant costing around £15. As one of the most expensive places to buy a property, you could expect to pay around £13,287 per square meter in the city centre.
The next most populated 'London' outside the UK is in Ontario, Canada, with just under 384,000 residents. The Canadian London also has a River Thames flowing through it and is known as a hub for healthcare research and education. Rent in London, Ontario will set you back around £572 a month for a one-bed apartment, and to buy you would be looking at approximately £1,304 per square meter.
East London, South Africa is home to around 296,000 people and is situated in the country's Eastern Cape. Probably the only London in the world where you could see a lion or elephant outside of a zoo, the Inkwenkwezi Private Game Reserve in East London is home to all the Big Five game species – lion, leopard, rhino, elephant and buffalo. The city is also the cheapest London, with rent costing approximately £233 a month for a one-bed apartment and a meal at a modest restaurant averaging as low as £5.44.
Rounding out our list of Londons is the smallest and probably least well-known: London, Kentucky in the USA. With a population of just over eight thousand, it is actually the second-largest American city called London, just behind London, Ohio. Property in the Kentucky city will set buyers back around £3,297 per square meter, or roughly £338 per month to rent a one-bed apartment.
Worldwide Windsor

The town of Windsor in the UK is known the world over as the wedding location of the Duke and Duchess of Sussex – a.k.a Prince Harry and Meghan Markle. As you can imagine for a town that holds a royal palace, Windsor, in Berkshire, is an expensive place to live. Residents can expect to spend on average £1,200 a month on a one-bed apartment in the town centre and nearly £4,000 per square meter if purchasing a property. Dining can be even more expensive than in the capital, with a single meal in a modest restaurant costing around £15.50.
Windsor, Canada is a vastly different place! The city in Ontario and has a population of around 217,000 people and is the southernmost in Canada. Situated on the bank of the Detroit river, it is known as a centre of the country's automotive industry. Living in Windsor, Canada is a lot cheaper than life in the UK town of the same name, with rent for a one-bed apartment averaging around £487 and a meal at a modest restaurant coming in at just £8.61.
Like for like Lancaster

Probably the closest set of cities on the list in terms of cost of living are Lancaster, UK and Lancaster, USA. Lancaster, UK is situated in the north west of England while Lancaster USA is located in south-central Pennsylvania and is one of the oldest inland cities in the USA – they even use the red rose from the English house of Lancaster as their city symbol.
Cost of living in the two cities is similar. Renting a one-bed apartment costs around £545 in the UK city, while across the pond it's just £10 more a month at £555. Similarly, there is less than £1 difference between the average meal cost, with a modest restaurant dish costing around £9.19 in the USA town and around £10 in the UK. Where they differ is in buying property: you can expect to pay nearly £1,000 more per square meter of property in Lancaster, UK.
Check out the other nine twin cities in the full comparison here.