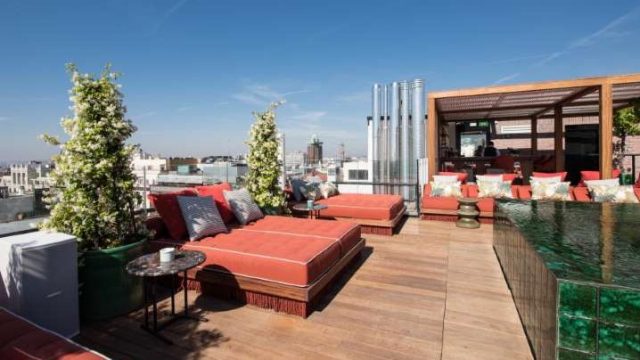 BLESS Hotel Madrid offers a range of gastronomic proposals this summer, designed by the BLESS Collection Hotels gastronomic guru, Martin Berasategui – holder of ten Michelin stars.
Picos Pardos Sky Lounge topping the heights of the Salamanca district
BLESS Hotel Madrid's captivating rooftop space, Picos Pardos Sky Lounge, is an exotic refuge with the best views of Madrid and a relaxing atmosphere to enjoy the hedonistic luxury that characterises the brand BLESS Collection Hotels.
The terrace, with Asian hues, is designed by renowned interior designer, Lázaro Rosa-Violán, who has been inspired by nature with earth tones and abundant vegetation. There is a spectacular emerald swimming pool (8×3 metres), surrounded by Balinese beds and velvet sofas creating a space to enjoy the Madrid summer overlooking the skyline of the fashionable Salamanca district.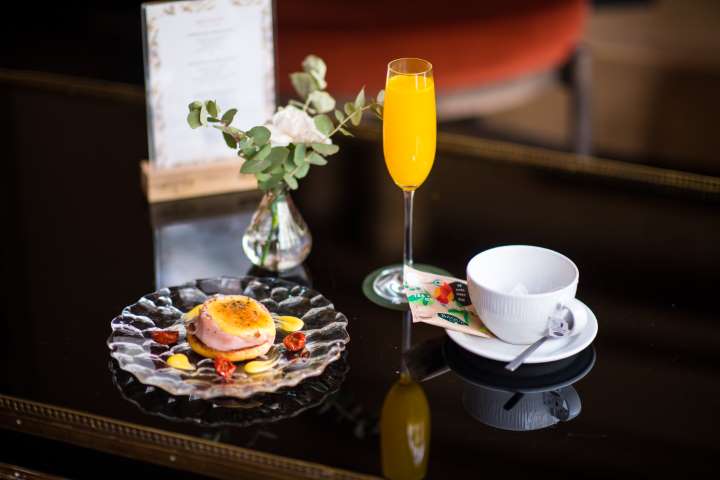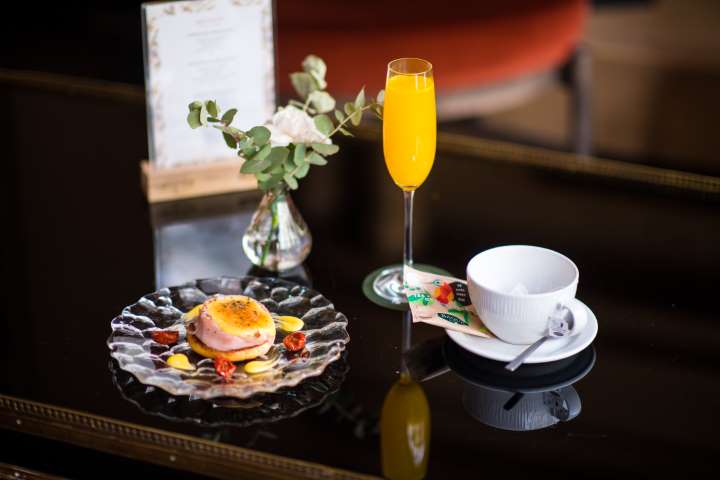 Like all the hotel's culinary offerings, the menu at Picos Pardos Sky Lounge is designed by the celebrated chef Martín Berasategui. The avant-garde and healthy menu features high quality products and organic ingredients. There is also inspiration from the Japanese barbecue "robata" in hot dishes such as salmon with miso or veal loin with chimichurri. The most sophisticated palates can enjoy oysters or caviar paired with champagne.
Picos Pardos Sky Lounge also features an carefully curated wine list, exclusive cocktails and premium beverages created by the hotel's Blessed bartenders, as well as smoothies and natural juices.
Versus Lively Lounge: Breakfasts and Small Bites by Martín Berasategui
The renowned Basque chef Martín Berasategui, whose ETXEKO restaurant at BLESS Hotel Madrid has fast become one of Madrid's top gastronomy expeiences, has also designed the new hotel breakfasts and small bites menu at Versus Lively Lounge.
"Bless Your Day", which will be served from 09:00 to 12:00, includes fresh and healthy products ranging from the traditional Spanish breakfast of toast with tomato and oil, to the BLESS breakfast with Eggs Benedict.
'Blessed Cafelito&Te' is a special menu created by Berasategui including a menu of small plates, sharing dishes and a selection of 'Martín's desserts'. Sharing dishes include croquettes or Russian salad, as well as other seasonal products.
Information on the Versus Lively Lounge and Picos Pardos Sky Lounge, as well as timetables, menus and the latest news can be found on the BLESS Hotel Madrid website.