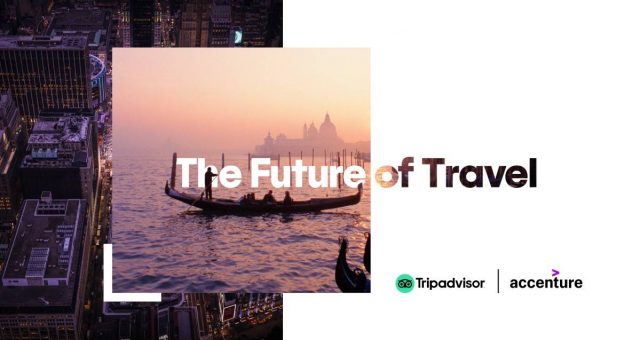 Millennials in search of luxury are at the forefront of rebounding U.S. traveler confidence, a joint study by Tripadvisor®, the world's largest travel guidance platform, and Accenture, the global professional services company, has found. While beach vacations remain highly popular among U.S. travelers planning to travel domestically in 2021, the U.S. city break is also returning as a trip of choice.
The findings were revealed today in a new research report that shares insights into U.S. travelers' plans for the year ahead. The research analyzes the latest consumer sentiment in the U.S. across a comprehensive range of demographic groups and income levels, to gain a deeper understanding into how different groups of U.S. travelers are feeling, where they are planning on going next and how much they're going to spend.
The report, entitled The Future of Travel, found that while confidence to travel appears to be returning among all age groups, it is the high income Millennial demographic that are most likely to spend big on travel this year, with a majority already booking luxury trips – thanks to a strong desire for self-care and relaxation.
Key findings from the report include:
Of those U.S. respondents who did not take a trip at all in 2020, nearly two thirds (61%) said they are comfortable doing so in 2021.
Respondents earning $100,000 or more are leading the way in likelihood to travel in 2021 – with over a third (34%) having already booked a trip for 2021, compared to less than one in five (19%) of the remaining population.
Those who traveled in 2020 are more likely to have booked a 2021 trip already – of those respondents that traveled last year, forty-one percent (41%) have already booked 2021 travel compared to just thirteen percent (13%) of those who did not travel at all in 2020.
"Throughout this pandemic our research and insights have always shown us consumers' resilience and wanderlust to travel. In this latest joint report, it's fantastic to see U.S. traveler confidence returning, especially to destinations further afield," said Christine Maguire, general manager, global media business, Tripadvisor. "What is also encouraging for brands and destinations is that, among those planning to spend more than $5,000 on their next trip, as many as 62% have not yet made a booking — and they are eager to spend more on travel than ever before. For brands, the opportunity is there to attract the purchasing power of this audience now."
"The research highlights a positive outlook and several trends that look set to shape the U.S. travel market recovery. Cities are making a comeback as a top destination, and there is a clear desire among more affluent travelers for luxury experiences," said Liselotte de Maar, managing director, travel industry at Accenture. "The focus needs to be on targeting the early "inspiration" of the customer journey with new travel offerings that establish a personalized connection. Travelers choose the brands they trust, so it has never been more important to live up to the brand promise, while having the flexibility and responsiveness to developments in order to meet travelers' evolving needs."
For additional information on the impact COVID-19 has had on the tourism industry, visit Tripadvisor's webinar series found at: https://www.tripadvisor.com/TripAdvisorInsights/w5933.