With overseas holidays uncertain for now it looks likely that most of us will be travelling closer to home before heading abroad this summer. There's never been a better time to seek out some staycation inspiration and YTL Hotels is here to help with its outstanding portfolio of luxury UK properties. From rooftop picnics and whisky tasting in Edinburgh to natural thermal waters in Bath and countryside escapes on a historic island in Bray, a British break with YTL Hotels offers just as much excitement as an overseas escape.
For Wellness Gurus- The Gainsborough Bath Spa – reopening 17th May 2021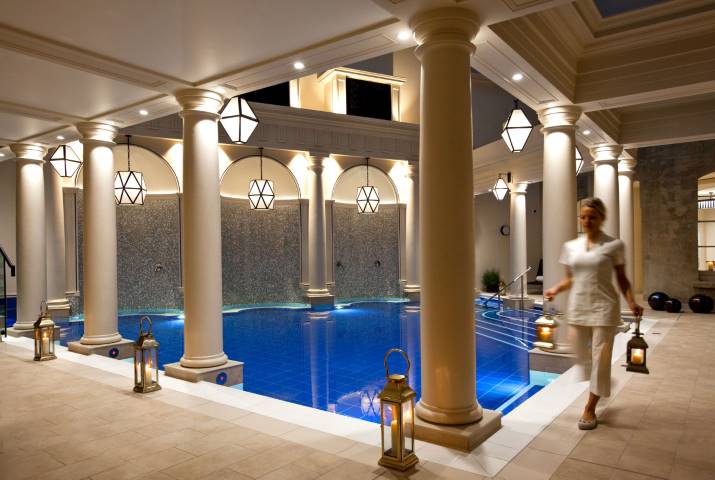 After the year we've had, many of us will be seeking true rest and relaxation for our first post-lockdown break. As the only hotel in the country with access to Bath's natural thermal waters, there's no better place to restore body and mind than The Gainsborough Bath Spa. In the heart of Bath, the hotel and its award-winning spa is a true wellness sanctuary and is ideally located for guests to explore the beautiful UNESCO World Heritage City.
Adjacent to The Gainsborough Bath Spa, The Townhouse is an elegant Georgian property that combines the space of a private home with the luxury services of the five-star hotel and its world-class team. With three bedrooms, sleeping up to five, guests of The Townhouse can look forward to unrivalled exclusive access to The Cross Bath, an official sacred site where Celts once revered their Goddess Sulis, in whose honour the Romans named the spa town, Aquae Sulis. Today, it offers an intimate open-air bath where Townhouse guests can enjoy natural thermal waters cascading from the spring and specially commissioned poolside fountain.
For Countryside Lovers- Monkey Island Estate, Bray – reopening 17th May 2021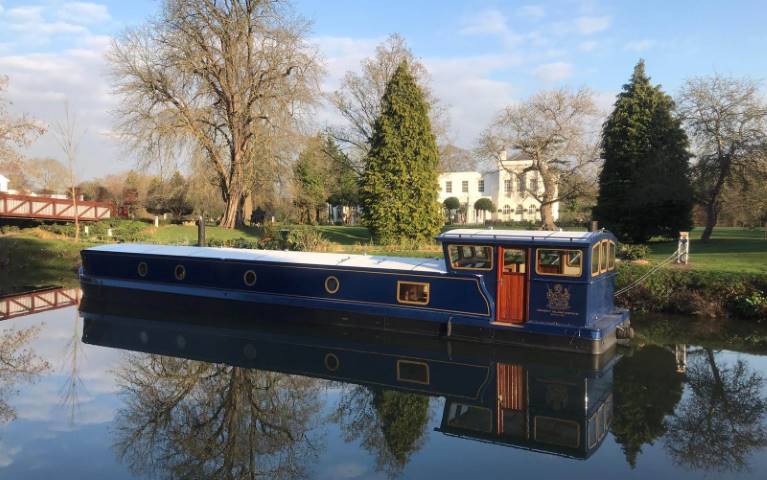 Situated on a picturesque private island on the River Thames in the historic village of Bray, Monkey Island Estate is the ultimate destination for those in need of a peaceful countryside escape this spring and summer. Set across seven acres, guests can look forward to making the most of the outdoors as the seasons change with sunnier days ahead. From sunset cruises down the Thames, balmy evenings star-gazing by the island's very own Shepherd's Hideaway, wanders through the estate's grounds and herb gardens, scenic picnics, hikes or bike rides and of course unwinding with invigorating treatments on the bespoke Floating Spa Barge.
In addition to the island hotel, guests have the choice of charming period accommodation in six beautiful Private Residences at Monkey Island Estate. Blending the classic style and the warmth of a period home with contemporary and luxury comfort, each residence has its own intriguing history having played host to the likes of composer Edward Elgar, Formula One racing legend, Sir Stirling Moss and Sylvia Anderson, the creator of Thunderbirds. From the riverside four-bedroom Long White Cloud, with private pool, garden and jetty to the bijou Bray House, each residence offers something unique and all stays can be tailored, with additional services from private chefs to set up summer barbeques to children's treasure hunts, no ask is too great.
For Foodies & Whisky Aficionados- The Glasshouse Edinburgh – reopening 26th April 2021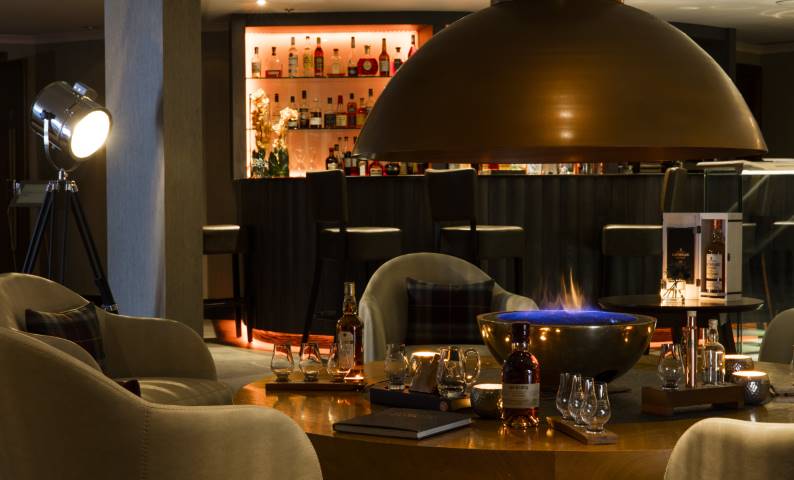 Located in the heart of Edinburgh, a stone's throw away from the Royal Mile, The Glasshouse boasts more outdoor space than any other hotel in the city with a stunning two-acre rooftop garden terrace offering captivating views of Calton Hill. The peaceful rooftop is the ideal setting for quiet drinks with friends over the spring and summer months. Following an afternoon indulging, guests can look forward to retiring to the hotel's award-winning whisky snug, offering a selection of more than 150 Scotch whiskies, with the expert team on hand to guide guests through the country's drams and regions drink by drink.