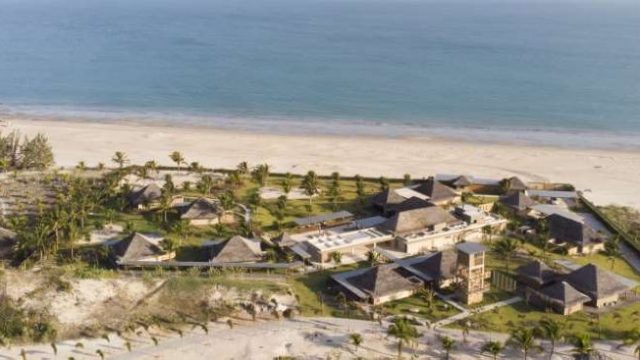 For many years the remote beach paradises of the Brazilian north coast have been a favourite of discerning travellers seeking an exclusive beach getaway in Latin America. The recently opened Hotel Casana offers up an ultra-modern take on beachside luxury on the remote beaches of Preá, an attractive location for kitesurfers and lovers of isolated coastal panoramas.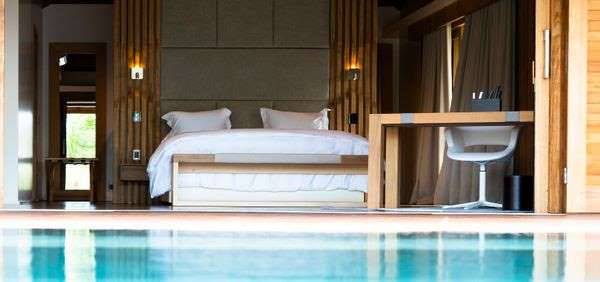 This exclusive hotel has just 9 stunning bungalows. Each room is fully automated, incorporating cutting edge modern technology – meaning you can control your air conditioning, lighting, curtains and even more from a bedside panel.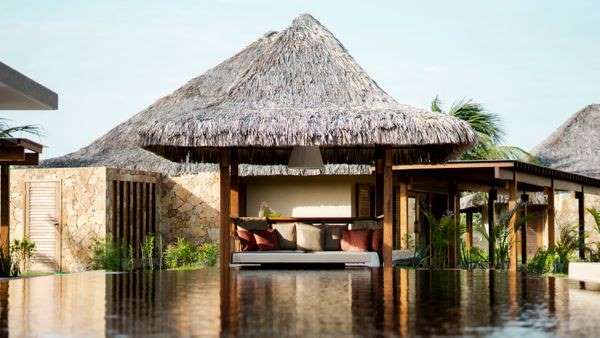 Standard suites boast an enormous area of 80m2 including an ocean-facing deck complete with loungers and hammocks. The indulgent Pool Suite includes a private pool and is also immaculate in design. Each carefully designed room features a sleek modern bathroom, some which open out to breath-taking ocean views. The top-level suite at Hotel Casana is the Pool Master Suite which blends abundant space with a sophisticated private infinity pool. The 100m2 suite has a king-size bed plus a lavish indoor/outdoor bathroom complete with a Jacuzzi while the oceanfront wooden deck invites you into your private pool where you can relax in the breeze or sunbathe on the plush double sunbed.
All the rooms include luxury bed linen, TV with satellite channels, wireless phone, high-speed Wi-Fi, an in-room safe, coffee maker, electric kettle, mini-bar, hairdryer, luxurious bathrobes, a turn-down service and in-room dining.
Casana is accessible via an internal flight to Jericoacoara from São Paulo, Belo Horizonte and Recife (seasonal) and an hour-long land transfer to the hotel. Please note these flights are often seasonal and do not operate daily. Alternatively, incoming passengers can fly to Fortaleza (available daily from all major Brazilian cities) and transfer five hours via land to the remote beaches of Preá. Casana's stylish property also features a helipad, for clients wishing to arrive by private helicopter.
"Our focus at Humboldt is always to deliver unique luxury travel experiences to our clients throughout South America. Casana's exceptional food and thoughtful personalised service will give travellers to Brazil a beach stay to remember forever." says Simon Williams, Humboldt founder and director. "We are so excited to be able to promote responsible luxury tourism in remote regions of this vast country and share our passion for hotels that strive reinvent what modern luxury travel can mean. Everything about this hotel is immaculately designed and it is the perfect location to fly and flop at the end of a tour of Brazil. Casana could perhaps be the best beach hotel in South America".
For more information on Humboldt and tailor-made trips in Brazil, visit www.humboldttravel.co.uk