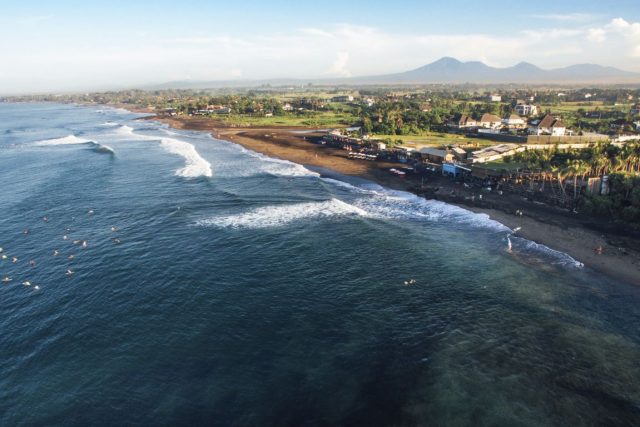 There are places around the world that are synonymous with certain foods; Belgium for chocolate, America for hamburgers, Japan for Sushi. Delicious, yes, but somewhat predictable. To help you find some undiscovered culinary adventures, Booking.com has created a list of some of the top up-and-coming foodie destinations to ignite your appetite.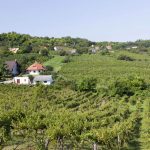 Relax with some wine in Szekszard, Hungary
Move over Napa Valley. The capital of Tolna County, Szekszard's wine region is one of the oldest red wine growing areas in Hungary, and is famous for its full-bodied and spicy reds. Szekszárd has produced many quality wines winning numerous awards in both national and international competitions.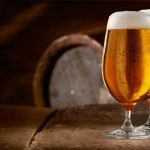 Cheers for beer in Qingdao, China
A port city of skyscrapers, parks and beaches, Qingdao is home to the Tsingtao Brewery Co., Ltd, China's second largest brewery. The Tsingtao Beer Museum celebrates the namesake brewery and both are situated – very aptly – on a road called Beer Street! The Qingdao International Beer Festival is a major event taking place throughout the month of August, arguably rivalling Germany's Oktoberfest in scale and frivolity. Be prepared to drink your glass empty after every shout of "gan bei", the Chinese equivalent of "cheers".
The quintessentially English tradition of taking afternoon tea is still as popular today as it was in Georgian times. There is no better place to enjoy this traditional meal of finger sandwiches, scones with clotted cream and jam, and sweet cakes than the Pump Room. This historic space was regarded as the social heart of Bath for more than two centuries and featured in many Jane Austen novels.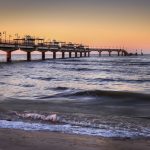 Have a summer sweet in Miedzyzdroje, Poland
Międzyzdroje is a lively seaside resort town in northwestern Poland on the island of Wolin on the Baltic coast, buzzing in the summer with tourists. Dating back to the 14th century, waffles have been long-loved as a summer delicacy in Poland and Miedzyzdroje sees waffle sellers on every corner offering no end of variation of this sweet delight. Research by Booking.com found that 46% of Canadian travellers say they pick a destination for its great food or drinks, so it's no surprise Międzyzdroje is so popular with tourists with its world-renowned waffles.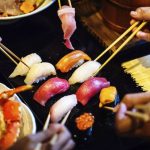 Sample sushi in Düsseldorf, Germany
With 43% of Canadian travellers looking to be more adventurous with the type of cuisine they eat while travelling, why not try a classic cuisine in alternative setting? Dusseldorf, known for its fashion and art industry, might not be the first place you'd expect to have a thriving sushi scene. However, with the third largest Japanese community in Europe, it has many Japanese and sushi restaurant options scattered around the city making it a top place to visit if you're keen on this traditional Japanese cuisine.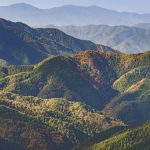 Go meat free in Koyasan, Japan
The mountain of Koyasan (Mount Koya) is on the beautiful forested Kii Peninsula, more than 800 metres above sea level. It was traditionally considered sacred and is a major pilgrimage site for followers of the Shingon school of Buddhism. A special vegetarian (often vegan) diet is followed by monks and believers in Buddhism. Called Shojin Ryori in Japanese, this can be translated as "Food of Devotion". Enjoy some monastic succulence at some of the century old restaurants.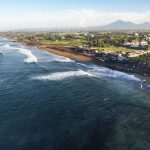 Be healthy in Canggu, Indonesia
A 10 kilometre beach and coastal village on the south coast of Bali, Canggu is a relaxed surfer haven that features many restaurants options offering up simple, healthy Indonesian cuisine to refuel after a day in the water.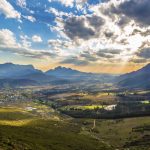 Go all-out gourmet in Franschhoek, South Africa
The village of Franschhoek (French Corner), tucked into the Cape Winelands of South Africa, is known as the country's gourmet capital. It lures international tourists and locals alike to its vineyards, celebrated restaurants and historic houses.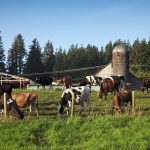 Check out a cheese factory in Tillamook, USA
Situated on the beautiful Oregon coast, Tillamook Cheese Factory has been committed to producing the best tasting, high quality dairy products for over a century. At the visitor center you can experience life on the farm, watch the production line in action and taste some of the deliciousness Tillamook has to offer.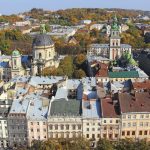 Get your sweet fix Lviv, Ukraine
The largest city in western Ukraine, Lviv has its very own chocolate museum in its historic center. See how the chocolate is transformed into delicious delicacies and taste chocolaty treats of your choosing. The city is also hosting The National Chocolate Festival in October 2018, an all-Ukrainian event gathering the best sweet brands and handmade chocolate producers in Ukraine.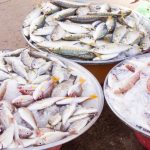 Enjoy a fresh catch in Donggang, Taiwan
Located on Taiwan's western coastline, along the Taiwan Strait, Donggang has one of Taiwan's largest fishing harbors. As a result, it has a thriving seafood industry – with fresh off-the-boat cuisine filling its restaurants. Visit the Dong Gang Seafood Market, full of stalls selling fresh fish, dried seafood, vegetables and sashimi that rivals Japan. Visitors can eat a great seafood meal overlooking the river that flows into the Taiwan Strait. You can't get much fresher than that!