A rich collection of profoundly restorative experiences awaits you in sunny Los Cabos. These traditional Mexican wellness practices are lovingly blended with modern spa luxuries. If you're searching for serenity on your next trip to the Baja Peninsula, read on for a look at just a few of the places you'll want to add to your itinerary.
Temazcal in One & Only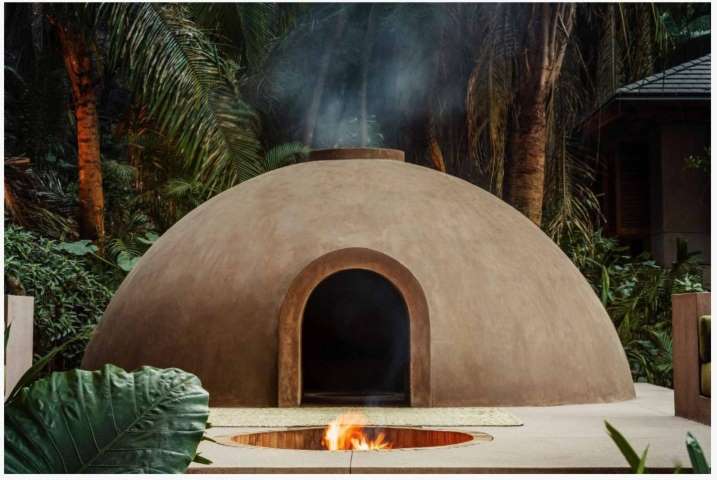 Located in a beautiful, unique, volcanic rock garden, the One & Only Spa features intricate sacred geometry, diligently crafted by the Huichol indigenous community from the Riviera Nayarit. Intentionally laid out in the formation of an eight point star, this Los Cabos resort facility preserves ancient spa rituals: the concepts of rebirth, renewal and spiritual regeneration are upheld in accordance to Huichol tradition. Every corner of the space upholds one of the different elements, with fire for the Temazcal, water for the wet areas of the spa, earth for the entrance to the space and air for its outdoor grounds.
With a luxury spa menu consisting of specialized treatments incorporating both traditional components and progressive practices, One & Only offers a curated blend of Western science and Eastern Ayuverdic wisdom. Enjoying a tailored 'just for you' treatment at the One & Only is an enviable experience that can hardly be found anywhere else. Their team of wellness experts have your health, relaxation and vitality at the forefront of their focus. Start or end your vacation with a warming earthy mud bath, followed by a dip in a rejuvenating natural spring, before releasing tension in the mind and body in the steaming sauna and steam room which come with accompanying jungle views.
The One and Only Mandarina was developed in accordance with nature and honors the natural sacred spaces of earth. The experience has been painstakingly crafted to heighten your senses and allow you to tap into your center, resulting in the radical transformation of not only your outer self but to achieve peace and contentment in your inner world too. 
Waldorf Astoria Shaman experience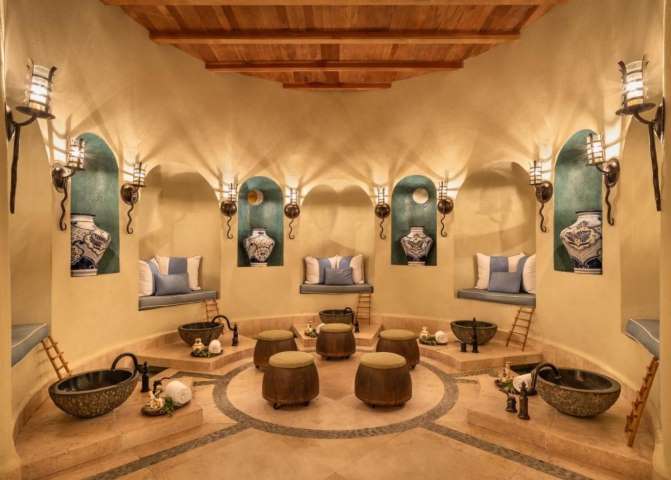 A hotel chain known for luxury and surpassing service, the Shaman Experience at the Waldorf Astoria Los Cabos Pedregal certainly upholds the brand's sterling reputation. The Intention treatment on offer at the Luna y Mar spa is a unique service designed in honor of the property's 10th anniversary. This landmark treatment focuses on traditional Mexican healing practices and was designed and developed under the guidance of local 
shamans and curanderos. The service includes an energy cleansing ritual, craniosacral therapy as well as a traditional Mexican folk massage. The consulted shamans and curanderos have also curated special blends of organic and medicinal herbs, plants and flowers which were harvested specifically to provide holistic healing for the body, spirit and mind.
Also available are treatments which focus on utilizing and incorporating the natural healing culture of the Baja Peninsula. With treatment rooms overlooking the ocean and a focus on tapping into the Luna cycle, this spa channels the wondrous healing capabilities of nature. Experiencing a service here is sure to connect you to not only your inner self but also with the rhythm of the natural world. The sea-based services harness the unrivaled salt healing properties and energetic powers of the ocean. Traditional Mexican healing is still very much at the heart of Mexico and the Mexican people and it is a key component of all the services waiting for your indulgence at the Waldorf Astoria Los Cabos.
Grand Velas

It's time for you to unwind and experience 'sublime spa serenity' at the luxurious 5 star Grand Velas Resort in Los Cabos Mexico. Indulge in deep tissue massages, reviving full body exfoliation and skillfully advanced facial treatments that are sure to have you feeling blissful. The treatments at Grand Velas are full blown sensory services that stimulate your sight, touch and smell, situated within calming, mindful, focused, surroundings.
Each ritualized service provided by Grand Velas uses organic natural ingredients and components. Wonderful aromatherapy techniques work harmoniously with the skills of the spas practitioners to help balance and align your mind, body and soul.  Available treatment packages such as the 'meeting of two souls ritual', 'silk and pearl ritual for brides' and the 'alpha male ceremony' are just a few examples of the robust and creative regimens available at Grand Velas; there is a service here for all needs, desires and clients. Authenticity is at the core of Grand Velas, their aim is to boost your inner light and aid the working of your immune system, ensuring you are your best self both inside and out. 
Rosewood Hotel Holistic Twilight Ceremony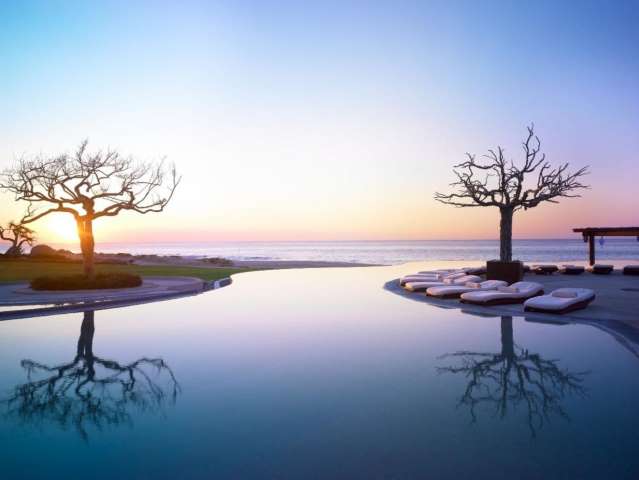 The Spa Las Ventanas, located within the Rosewood Resort Los Cabos, brings an innovative spa menu crafted to reflect the power of the four elements: earth, air, fire and water. These elements are carefully combined with practices inspired by ancient Baja healers to realize an experience like no other. A treatment at Las Ventanas is the key to unlocking full rejuvenation. By connecting with the spiritual energies of the Baja Peninsula's sea and desert, as well as utilizing the enriched mineral waters, crystals and indigenous plants native to Los Cabos, the Las Ventanas Spa has uniquely created a truly transformative self-care experience rooted in the soul of the region. Guests can enjoy a holistic moon experience designed to cleanse, heal and balance. This 30 minute treatment is scheduled at 6 pm every evening as dusk falls. In a candlelit illuminated solarium, the sound of crystal bowls vibrates through the air as the harmonic tones cleanse and align your inner world. Energy is cleared through Limpia, a Mayan ceremony that sees sage burnt and shamanic prayers chanted.
With so many treatments and services available at some of the world's best luxury properties, these spas and their treatments provide a powerful reminder to guests of nature's majesty and healing power. Make time to take care of your inner self on your next Los Cabos trip: you'll leave these incredible spas not only rejuvenated, but with a new appreciation for the natural world around you as well.