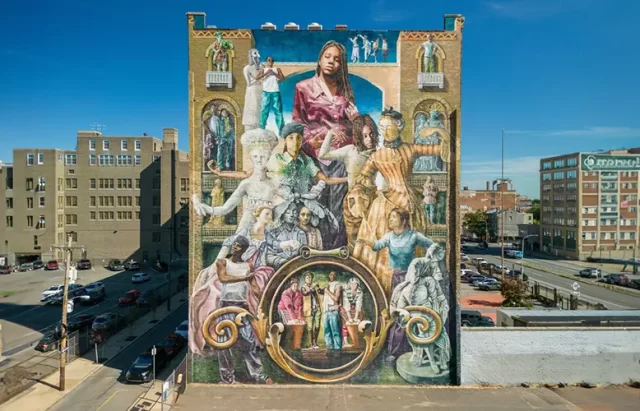 Philadelphia has been voted "Best City for Street Art" in the 2023 USA TODAY 10Best Readers' Choice Awards contest. The award recognizes the thousands of colorful murals, sculptures and other public art displays that makes Philadelphia one of the largest outdoor public art galleries in the country.
A panel of experts, including editors from USA TODAY and 10Best.com, nominated Philadelphia for the accolade via a careful review process before the public voted Philly to the top slot, besting other destinations including Miami, Houston and Atlanta.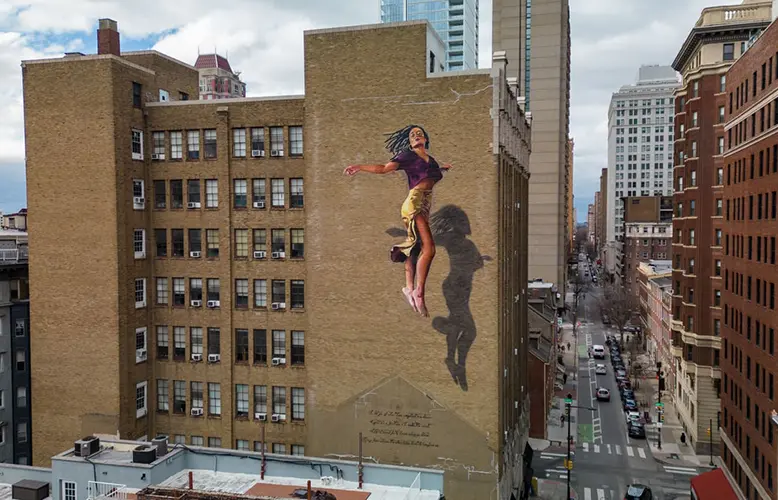 "Philadelphia's vibrant street art scene quite literally paints a picture of our great city's diverse people, history and culture, bringing its rich stories to life in a visually intriguing way," said Angela Val, president and CEO at Visit Philadelphia. "Philadelphia's public and street art offerings have become international icons and can't-miss attractions. This recognition is a tremendous moment to celebrate our public art, the artists who create it, and shine a light on the broad range of art experiences visitors and residents can have in Philadelphia."
Much of Philadelphia's street art can be attributed to Mural Arts Philadelphia (Mural Arts), which has worked diligently to earn Philadelphia worldwide recognition as the "Mural Capital of the World." Soon to celebrate its 40th anniversary, Mural Arts has created more than 4,000 artworks, uniting artists and communities through a collaborative process rooted in the traditions of mural-making to create art that transforms public spaces and individual lives.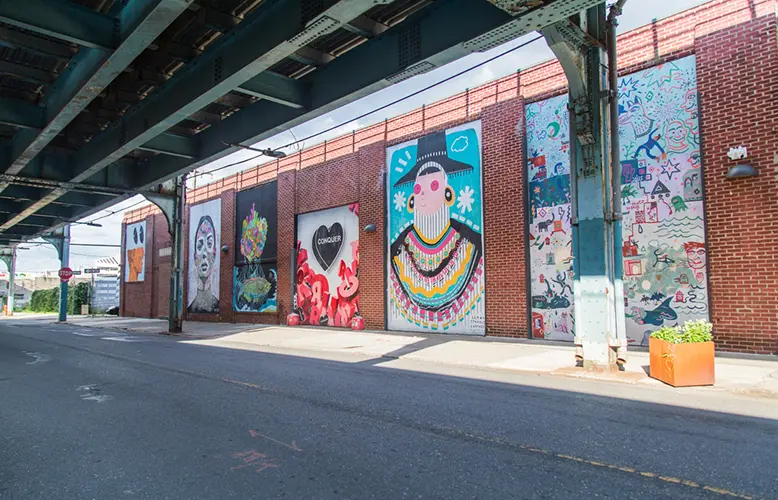 "When people come to Philadelphia, they can see the power of art all around them," said Jane Golden, executive director of Mural Arts. "Being recognized as the No. 1 city for street art is such an honor and testament to the people who love our city and live right here in our neighborhoods. I hope this accolade helps to amplify the stories of Philadelphia that live on our walls, in our streets and in our communities."
From its roots as an anti-graffiti program founded in 1984, and now as the largest public art program of its kind in the country based on longevity and volume of work, Mural Arts has grown to be an international leader in the field of community-based public art. Mural Arts exists to provide transformative experiences, progressive discourse and economic stimulus to the City of Philadelphia through participatory public art that beautifies, advocacy that inspires, and educational programming and employment opportunities that empower.
Philadelphia is a city of many firsts for the country, including pioneering the first Percent for Art program in 1959, which requires new construction or major renovation projects to include site-specific public art in the amount of 1% of the total budget. This groundbreaking model has been replicated in many other cities, and reflects Philadelphia's ongoing commitment to incorporating art into the public landscape.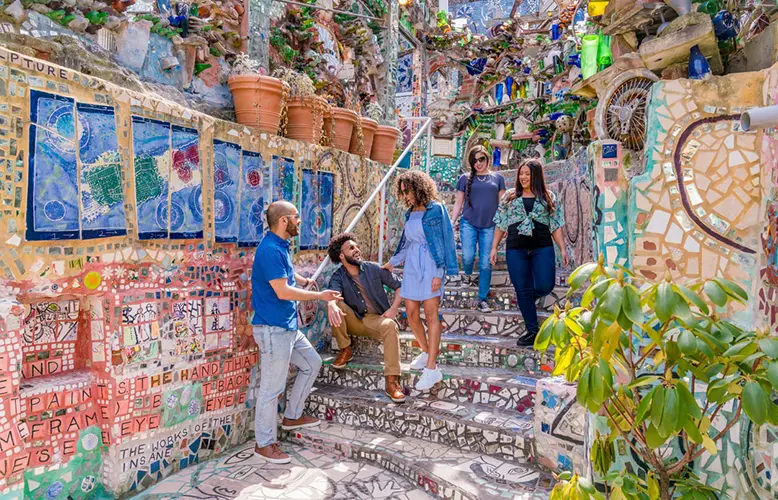 While exploring Philadelphia, visitors can discover a range of street and public art in every corner of the city, from quiet streets to its busiest corridors. A guide to Philadelphia's must-see public art is available at VisitPhilly.com. 
Philadelphia's street art scene frequently spotlights works by diverse artists that focus on social issues including race, diversity, immigration, justice, climate change and more. Staple pieces include Philadelphia's new 1,100-square-foot Juneteenth mural by artist Keisha Whatley (located near Germantown ArtHaus in the Germantown neighborhood); the 3,000-square-foot Sanctuary City, Sanctuary Neighborhood mural by local artist Betsy Casañas and Chilean artist and activist Ian Pierce that highlights the strength and resilience of immigrant communities (2557 N. 5thStreet); and The Stamp of Incarceration: James Anderson mural by Shepard Fairey that raises awareness about criminal justice reform (1131 Callowhill Street).
USA TODAY also recently named Philadelphia the "Most Walkable City in the U.S." — a testament to the city's accessibility and ease of transportation for visitors and residents — as well as the No. 3 "Best U.S. Destination on a Budget." Additionally, Philadelphia was highlighted as the No. 4 "Best Place to See Fireworks" thanks to the Wawa Welcome America July 4th Fireworks show.