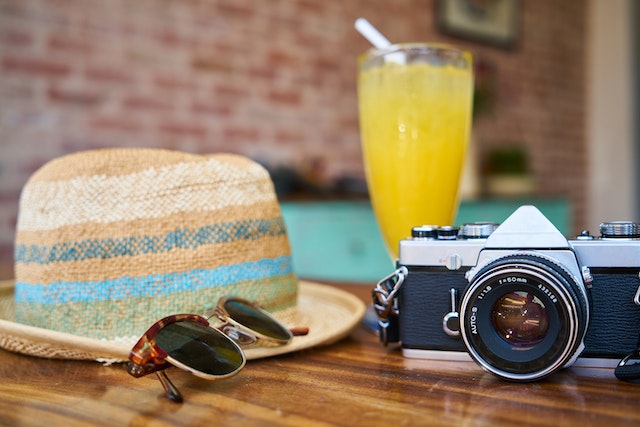 Nowadays, life is hectic and agitated, filled with tight-deadline tasks and hurried traffic. Once in a while, you deserve to put your holiday trousers on and set off to the sunset for a much-deserved vacation. Planning a vacation can be just as stressful as going to work: setting the dates, preparing budgets, booking accommodations, and even establishing the locations you want to visit can ruin the fun.
Suppose you're looking for a picturesque vacation where you can enjoy time in nature and the city lights. In that case, some places on West Coast will make your trip extraordinary. You can choose from endless options: enchanting National Parks full of greenery, city ruins that hold history from medieval times, islands with beautiful sceneries, and so much more.
Do not hesitate to take a two-week vacation from work so you can have enough time to enjoy the wonders of the West Coast truly. Pamper yourself and give yourself the much-needed relaxation time to feel as good as new when you get back home. Here are some vacation ideas along the West Coast that you should consider!
Sightseeing in the San Juan Islands
One of the main attractions on this island is the possibility of seeing Orca whales. With a population of 500 or more, the orcas are a sight worth seeing. Other species of whales reside in the proximity of the San Juan Islands, such as Humpback whales, Gray whales, and Minke whales. To top it off, you can spot bald eagles, tufted puffins, hooded mergansers, seals, and sea lions.
Neighbouring San Juan Island, Orca Island is blessed with beautiful scenery. You can find the perfect place for a midday picnic at the Village Green. The park provides picnic tables and a large lawn area. You can even participate in the weekly farmers market if you are lucky enough. 
Wine Tasting in Santa Barbara
Being a wine lover means so much more than just drinking wine. You can get a better experience if you choose to taste it, savor it and enjoy it at its full capacity. Santa Barbara is well known for its fruitful vineyards, having over 200 wineries available for you to visit.
Not only is the wine provided guaranteed to be of high quality, but the beautiful scenery enhances the experience. Being immersed in nature and peaceful surroundings will help you relax your mind. This combination of taste and serene surroundings will set a peaceful mood.
Get Starstruck in Hollywood
Hollywood might sound like a cliche, but no one can deny that it's a place of entertainment and history. This starstruck neighborhood in Los Angeles has a long cinematographic history.
You can take a walk on memory lane by paying a visit to the Madam Tussaud Museum, where you will get to see wax figures representing the biggest names in Hollywood. If you want to dig deeper into Hollywood's history, you can visit The Hollywood Museum. There will be more than 10,000 Showbiz exhibits, including costumes, props, collectibles, and scripts.
Last but not least, you can not say you visited Hollywood without taking a bunch of pictures at the Walk of Fame. Its history dates back to 1958 when the first eight stars were mounted on Hollywood Boulevard. The long tradition of commemorating the actor's hard work continues, with an average of two stars being added monthly.