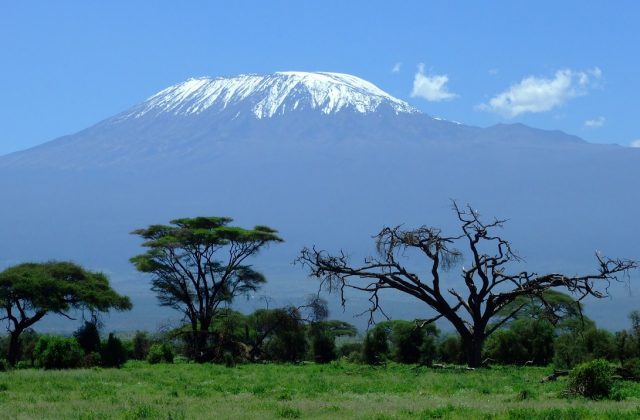 Preparing for the climb of your life? Duma Explorer has been leading safaris and treks in Tanzania since 2004. As one of Tanzania's only Travelife-certified tour operators and a founding partner of Kilimanjaro Porters Assistance Project, Duma Explorer continually demonstrates their commitment to social, economic and environmental sustainability. 
For all of their Kilimanjaro treks, Duma Explorer's "Mountain Menu" includes breakfasts, lunches and dinners during the trek and can all be tailored for vegetarians and gluten-free and lactose-free travelers. The vegetarian sample menu includes hot vegetable, carrot or cucumber soup with bread, fresh cucumber, tomato and carrot salad, vegetable quiche with mixed salad and fried potatoes, rice with eggplant sauce, a side of vegetables and avocado salad, spaghetti with carrot and pea sauce, a side of spinach and cucumber salad, African pancake with honey, seasonal fruits, fried bananas topped with chocolate, caramel custard and more.
Travelers can request the Tanzanian menu which feature hot banana, pumpkin or peanut soup with bread, Ndizi Nyama (cooked bananas mixed with vegetables), Maharage Nazi (beans cooked in a coconut sauce), Kachumbari (Cucumber, tomato and carrot salad, Viazi Mboga (potatoes topped with a vegetable coconut sauce) and Tanzanian pancake topped with honey.