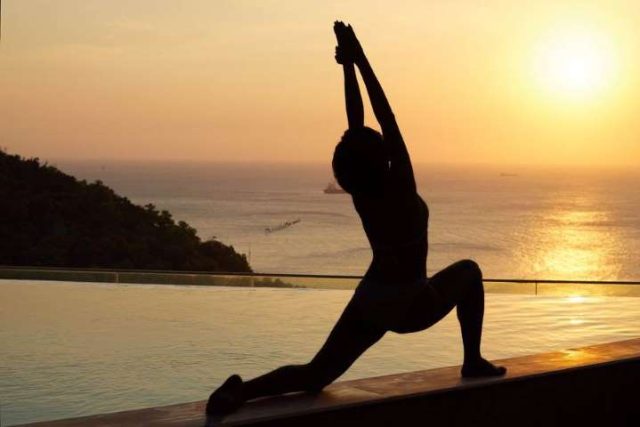 Wellness-inspired hotel brand Fusion has introduced a range of exclusive activities to celebrate international wellness in June, with energizing new yoga sessions, restorative meditation practices, relaxing spa treatments, nutritional dining, special packages and more.
June is one of the most popular months of the year for people around the world to recommit to a healthy body and mind, with Global Wellness Day observed on June 10, International Yoga Day on June 21 and World Bathing Day on June 22. Fusion marks each in unique and meaningful ways.
Alba Wellness Valley by Fusion will kick off Global Wellness Day on June 10 with a special "dance of happiness" that seeks to promote positivity and bring people across the planet together to move "with your body… your thoughts… and your life." The day continues with a suite of family-friendly outdoor activities on the resort's zipline and high-wire adventure course, along with trail biking and walking, water sports, a special wellness workshop, and a sustainable lunch.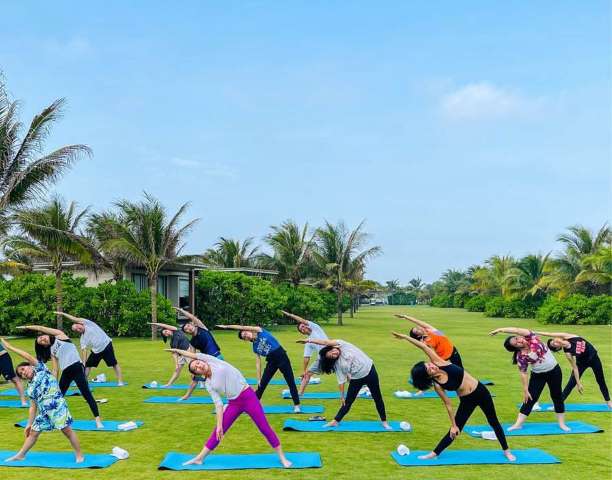 Later in June, Alba Wellness Valley by Fusion will mark International Yoga Day on June 21 with exclusive yoga sessions and World Bathing Day on June 22 with a signature water meditation accompanied by a live "singing bowl" performance, a revitalizing soak in the on-site hot springs, and more.
At the idyllic beachside haven of Maia Resort Quy Nhon, guests can join a special two-day program over Global Wellness Day and International Yoga Day that features thoughtfully curated 60-minute yoga and meditation classes suitable for all levels. Instructors will guide participants through a series of exercises and techniques to help connect body and mind.
As part of the program, the resort's Vẽla Spa provides ecologically focused treatments using local herbs and botanicals tailored to individual needs. Highlights include infrared sauna therapy and healing massage therapies, and spa bath experiences that offer a choice of a flower bath or coconut milk bath. Vi Restaurant will also serve a range of healthy beverages designed to nourish one's body from the inside out.
At Fusion Suites Vung Tau, the Maia Spa team will host a special Tai Chi session and beach clean-up in Bai Truoc Park from 6:30am – 8:45am on 4th June to mark World Ocean Day and Global Wellness Day. Tai Chi is a healthy workout that promotes mental equilibrium and relaxation of the body and soul. The session will be offered in addition to the hotel's perennially popular wellness activities such as standup paddleboarding (SUP boarding), mountain biking, spa treatments and more. For International Yoga Day, Fusion Suites Vung Tau will host an exclusive morning yoga class at its rooftop pool from 8am-9am on June 21.
Other Fusion properties including Fusion Resort Cam Ranh and Fusion Suites Saigon will also celebrate international wellness days in June with exclusive spa treatments, healthy culinary offerings, complimentary yoga and more. Fusion Resort Cam Ranh's Fusion Lab lets guests create their own skin-rejuvenating organic face mask using fresh turmeric powder, honey, and Multani Miti mud.