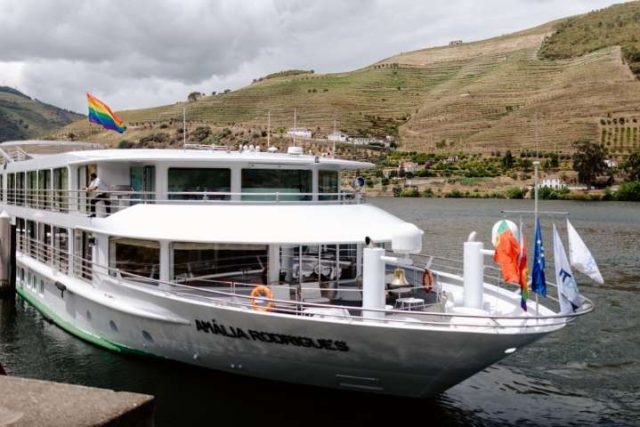 The Douro River Valley, nestled in the embrace of northern Portugal, paints a captivating picture that no artist could truly replicate. From the moment our plane touched down in Porto, we could sense the pulsating energy and historical depth of this storied region. Known for its terraced vineyards, scenic landscapes, and picturesque towns, the Douro River Valley is more than just a destination – it's a poetic experience.
Upon landing, our anticipation bubbled over at the thought of embarking on our river cruise. Porto, a city brimming with charm, beckoned us into its narrow alleys. The pastel shades and intricate tile work of the city's buildings whispered tales from eras gone by. One cannot step into Porto without being drawn to its wine – the soul of the region. Our visit to Caves Ferreira was an ode to the rich wine heritage, with antique casks recounting stories of port wines dating back to the 1800s.
As our ship meandered through the majestic Douro River, we were left spellbound. The UNESCO World Heritage site's vineyards, tiered across steep cliffs, showcased nature's grandeur and man's harmonious coexistence. Our stop at Cais da Régua introduced us to the Italianate beauty of Fundação da Casa de Mateus and its sprawling gardens. And yes, no visit here would be complete without indulging in the region's delectable port wines.
Being wine aficionados from Portland, Oregon, the Douro River Valley was, unsurprisingly, a paradise for my husband and me. Yet, beyond the wine, it was the impressive Portuguese lock system that left an indelible mark. Enclosed in darkness within massive concrete structures, the sensation of elevation, with water gushing around, was both eerie and enthralling.
A nostalgic return to Salamanca, Spain – a place where I had once immersed myself in the study of Spanish – evoked cherished memories. The dual cathedrals, each a testament to architectural prowess, the romanesque streets, and the ethereal beauty of Plaza Mayor stood out like jewels in the Iberian crown.
The Douro River Valley is not just about landmarks. It's about moments. The serenity of a town like São João da Pesqueira, the culinary delights of Régua, Pinhão, and Lamego, and the genuine warmth of the locals contribute to its allure.
While our six-day voyage felt fleeting, the memories crafted along the Douro River Valley will be cherished forever. An irresistible pull beckons us, promising that this was just our first of many trysts with the beauty of the valley.
Read more in DRIFT Travel Magazine.