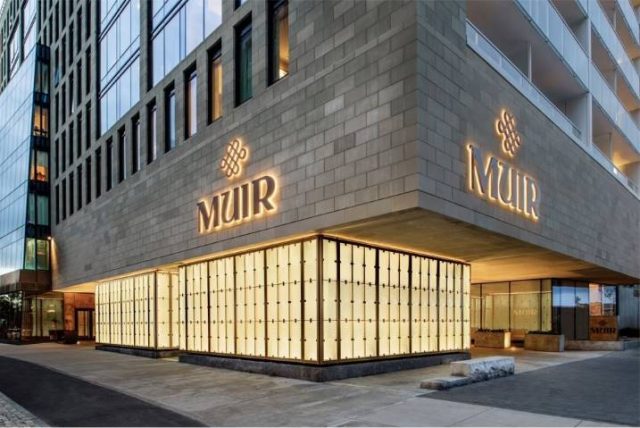 Inspired by the enduring spirit, culture and character of Nova Scotia and its people, Muir, Autograph Collection, officially opens its doors on December 10, 2021. Located in the new Queen's Marque district on the Halifax Waterfront in the absolute centre of downtown, Muir is the first hotel in Nova Scotia to join Autograph Collection Hotels, a curated collection of the world's most distinctive independent hotels, hand-selected for their inherent craft and distinct perspectives on design and hospitality.
"We are delighted to announce our opening on December 10 and are ready to welcome guests to an elevated hospitality experience that is truly 'Born of this Place'," said Eugénie Jason, General Manager, Muir, Autograph Collection.
Distinct Amenities and Experiences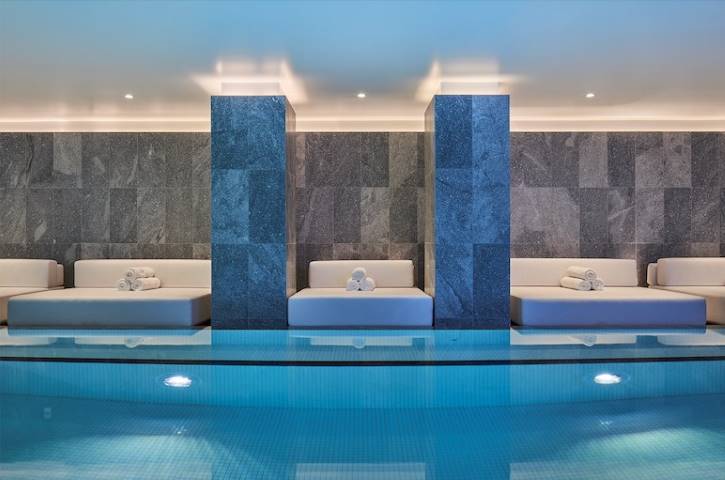 Muir's curated collection of amenities includes the ultra-premium wellness centre, Windward Wellness, where high-performance fitness equipment, vitality spa pool and halotherapy salt room encourage guests to rest and rejuvenate. Little Wing, a 36-foot Morris yacht and Reach, Muir's high-speed motorboat, are available for guests to charter and explore the harbour and get a view of this much-loved city locals know best.
Elevated Cuisine and Cocktails

Inspired by this region's natural bounty, Drift is a culinary love letter to Nova Scotia's land, people and history. Featuring modern, elevated takes on classic Atlantic Canadian dishes, Drift's culinary vision is driven by celebrated Canadian Chef Anthony Walsh and Chef de Cuisine Jamie MacAulay. As distinct as Muir itself, Drift is thoughtfully designed for entertaining colleagues or quiet work at the spacious bar. The dining room is expansive yet comfortable, with detailed craftsmanship and premium materiality complemented by an outdoor patio with stunning waterfront views. Floor to ceiling marble fluted fireplaces, leather-wrapped walls, bespoke furnishings and soft lighting invite guests to linger and connect.
BKS, Muir's secret speakeasy, is an enclave of curved wooden walls, muted marble and luxurious banquettes. Open to hotel guests and for private events, BKS offers a discreet setting for historically-inspired premium cocktails and unique small plates, which are best savoured on the harbourside private terrace with the most desirable views in the city.
The Heart of Halifax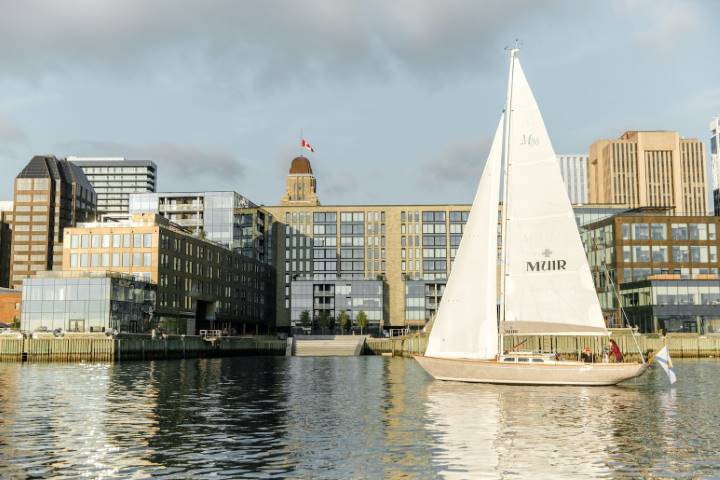 Muir is part of the Queen's Marque district, a cultural and community destination for locals and visitors to Atlantic Canada. The bustling district encompasses vibrant restaurants, shops, nightlife, offices and luxury residences, all set against a striking harbour backdrop.
"We are thrilled to announce the opening of Muir, a refined, distinctly Nova Scotian hospitality experience that represents a contemporary Nova Scotia," said Scott Armour McCrea, CEO and President of The Armour Group.
From an impeccable waterfront location, carefully appointed rooms with thoughtful amenities, to Nova Scotian art, design and dining, Muir establishes an authentic "Sense of Place" that invites guests to forge a meaningful connection with the province and its people.
To reserve or for more information, visit Muirhotel.com.