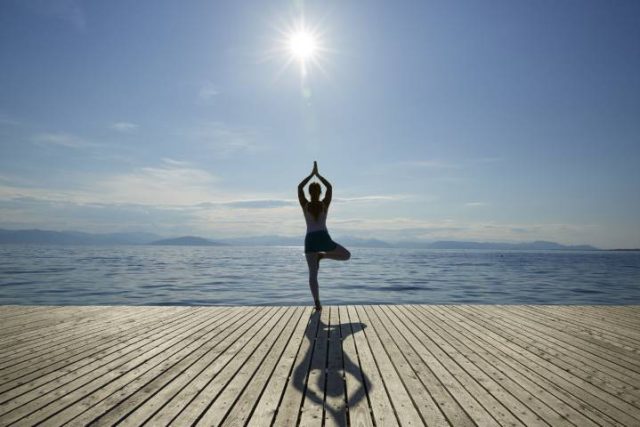 MarBella Collection is excited to welcome Beach Body Super Trainer, Elise Joan, to MarBella Corfu this October to host an exclusive Travelgems retreat on how to 'Uncover Your Inner World'. Elise will be hosting fitness, yoga and meditation classes from 10th to 15th October 2021 which has been carefully designed and organised by the celebrity pros wellbeing retreat company travelgems. Guests will be able to relax, build strength and set personal goals in dedicated workshops whilst enjoying five-star luxury and the beautiful island of Corfu. The retreat is designed to unlock inner awareness, focus guests' attention on their own abilities through daily yoga and meditation, encourage self-care practices, and encourage fitness and nutrition practices.
Elise Joan on the 'Unover Your Inner World' Retreat at MarBella Corfu:
"After the year we've had, we all deserve to 'retreat' ourselves, get refocused and recentre. This will help us find out exactly what we want to achieve in this life, as the best changes often come when we step out of our comfort zone. I can't wait to visit the beautiful MarBella Corfu and transform this period of uncertainty into a positive one, and to encourage guests to reach their full potential."
The luxurious MarBella Corfu is located on the south eastern side of Corfu, at Agios Ioannis Peristeron, giving guests stunning views of the amazing hillside and the Ionian Sea. The hotel is an ideal location for guests looking to explore a different part of Greece, but also looking a tranquil getaway.