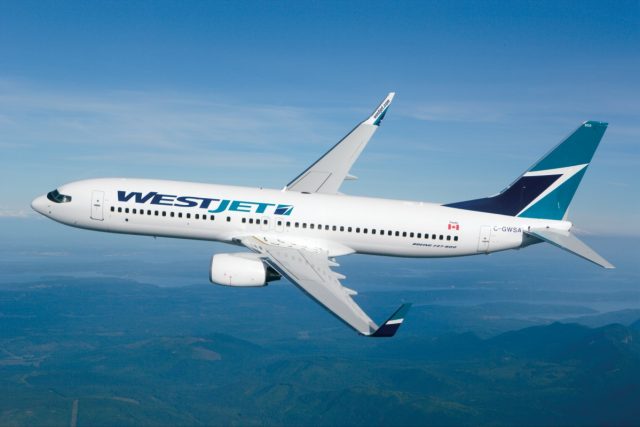 WestJet Encore today announced it has been named a winner in the Bombardier Commercial Aircraft's 2017 Airline Reliability Performance awards. The Airline Reliability Awards recognize operators of Bombardier's Q-Series turboprops and CRJ regional jets that have achieved at least 99 percent dispatch reliability throughout the year.
"To be awarded a Bombardier 2017 Airline Reliability Performance award is a fantastic recognition of work the WestJet Encore team does to get more than 250 daily flights out safely and on time every day," said Charles Duncan, President, WestJet Encore, and Executive Vice-President, WestJet. "WestJet Encore has almost five years of solid operational performance under its belt and I am extremely proud of the hard work of our team. We will continue to focus on being Canada's most reliable regional airline to best meet the needs of our guests."
"Congratulations to your management team and all employees who contribute tirelessly to WestJet Encore's operational excellence," said Todd Young, Vice President and General Manager of Q400 Program and Customer Services for Bombardier Commercial Aircraft.
WestJet Encore operates a fleet of 46 Canadian-made Bombardier Q400 NextGen aircraft. The airline serves 33 Canadian cities as well as Nashville and Boston.
About WestJet
Together with WestJet's regional airline, WestJet Encore, we offer scheduled service to more than 100 destinations in North America, Central America, the Caribbean and Europe and to more than 175 destinations in over 20 countries through our airline partnerships. WestJet Vacations offers affordable, flexible vacations to more than 60 destinations and the choice of more than 800 hotels, resorts, condos and villas.  Members of the WestJet Rewards program earn WestJet dollars on flights, vacation packages and more. Members use WestJet dollars towards the purchase of flights and vacations packages to any WestJet destination with no blackout periods, and have access to Member Exclusive fares offering deals to WestJet destinations throughout our network and those of our partner airlines.
WestJet is proud to be recognized as Best Airline in Canada and Travellers' Choice winner – North America for 2017 and 2018 in the TripAdvisor Travellers' Choice awards for Airlines. The airline was also named the Travellers' Choice Winner – Economy, North America, 2018. All awards are based on authentic reviews from the travelling public on TripAdvisor, the world's largest travel site. We are one of very few airlines globally that does not commercially overbook.