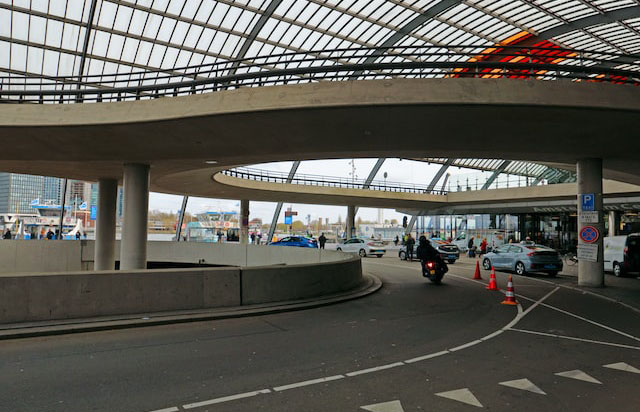 While there are several options to consider when it comes to getting to the airport, such as getting a train or bus, going in a taxi, or asking a friend or family member to give you a ride, nothing beats the freedom and flexibility of being able to drive there in your own car, on your own terms. Airport parking is a popular option that is available at most airports, with different levels of service available from simply booking a parking space to leave your car in for the duration of your trip to a full valet service including having your car cleaned ready for you to pick up when you return. If you are considering using an airport parking service, here are some of the biggest benefits of doing so.
Travel On Your Own Terms
When you can use your own car, you don't need to worry about booking a taxi in advance or rushing to schedule an Uber that will get you there on time. During peak times or rush hours, it can sometimes be difficult to get a taxi, Uber or Lyft as there are lots of bookings. Most of the roads that lead to the airport are going to be heavy with traffic during peak times, so you might need to book the taxi well in advance in order to make sure that you get there on time. And, if you're traveling during rush hour, there's also the risk that your taxi driver might get delayed on the way to you, so you end up setting off late.
On the other hand, when you use airport parking services, you have the benefit of being able to drive there in your own car, and at a pace that suits you. You can use a GPS app to find the best time to leave, and the best route to beat the San Francisco traffic. Find out more about San Francisco airport parking here.
Easy to Book
Reserving your airport parking spot will often come with several different options to choose from. You can easily book online and well in advance of your trip so that you have peace of mind your parking space will be free for you to use during the time that you need it. You can often book airport parking along with your flight when you book your trip, or shop around using comparison websites to help you find the best discounts and deals and save money. Once you've booked, you will get information on exactly where your car is to be parked and how to find the spot, so you can easily find it when you get to the airport, and quickly find your car once you return.
Save on Travel Costs
Although booking a parking spot at the airport can be a big expense, it can be worth it for those who are traveling some distance to catch their flight. If you would have to get a long taxi journey to and from your home to the airport on the day you fly out and the day you return, or you'd need to make a long train journey and then get a taxi from the train station to the airport just to start your trip, then you might find that booking airport parking isn't actually going to cost you that much more – and you get all the other benefits, like being able to drive there in your own time as well.
Peace of Mind
As long as you book your airport parking through a reputable and trustworthy company, you can enjoy full peace of mind that your car is in good hands while you are getting on with enjoying your vacation. Once your car is parked in the parking lot and you are on the flight, it'll stay safe from any damage. Most parking lots have 24/7 CCTV and staff on site who can intervene should anything happen with your car. Along with this, you will also have the option to book additional insurance with your airport parking spot that might be worth going for if you want even more peace of mind regarding the safety and security of your car.
Less Stress
While heading on a vacation is always exciting, coming back home isn't always the same experience. On your return home you're more likely to be feeling tired, having waited for a transfer from your hotel and maybe in need of a shower after checking out of your hotel hours before your flight was scheduled to leave. If this is the case, then the last thing you probably want is to spend ages at the airport waiting for a taxi to pick you up with your bags. Being able to get on a shuttle bus with your bags, get to your own car and drive yourself home is a much less stressful experience.
Easier for Families
If you are going on a family vacation with young children, there are certainly lots of reasons why booking airport parking will be beneficial. First of all, you don't need to worry about traveling safely with your kids in a taxi as their car safety seats are already going to be installed in your own car. And there's no need to worry about making sure that you book a big enough taxi or waiting for one to become available if you have a large family – you can just get in your car and go.
Traveling as a family can be stressful for parents at the best of times, so being able to go in your own car and have peace of mind that you have everything you need, and that your car will be safe and waiting for you when you return can really take a load off your mind.
No matter where you are traveling to, how long your vacation is booked for or who you're traveling with, booking an airport parking service and getting to the airport in your own vehicle is definitely worth doing.