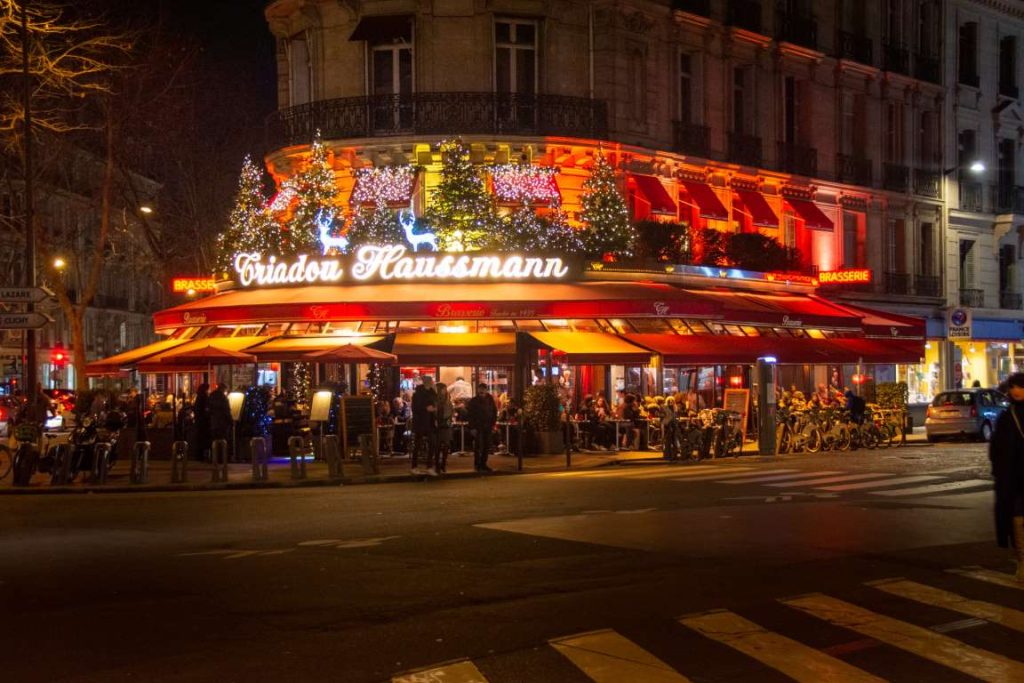 Whilst when you think of traditional, Christmassy scenes, Paris isn't usually what springs to mind, it still has plenty to offer during the celebration season. You'd be surprised how pleasant it is to visit around this time of year – it's not as busy as it would be in high season, and although you have to wrap up warm, it's still a wonderful city to explore in the colder months. Here we are going to have a look at some of the things for you to keep in mind when you visit Paris around Christmas time.
Things to Do
There are plenty of Christmassy activities for you to get involved in over the winter in France's capital. The activities in Paris and nearby vary massively – you've got Disneyland Paris which is sure to be kitted out in all things festive, ice skating, traditional Christmas markets (such as La Magie de Noël at Tuileries Garden or Notre Dame markets), and so much more. You'll definitely be spoilt for choice and it's a great place to visit as a couple or family.
Beautiful Streets
Around Christmas time in Paris, you can expect even more dazzling lights than usual, as well as wonderfully decorated Xmas trees. The majority of the most well-known streets and landmarks you visit will have some form of decoration for tourists and residents to enjoy. Make sure you check out Avenue des Champs-Elysées, as it is very special around the month of December. Even the major department stores go all out around this time of the year, so be sure to check them out too!
Get Your Gifts Whilst in the City
For a totally authentic Parisian Christmas, buy your gifts whilst you're out there. You can find dainty and delicious patisserie desserts, the finest cheese, and delicious wine to pair it with. The French love their food and wine, and top quality is at the heart of all their offerings. So, treat your loved ones whilst you're out in France or bring gifts back over with you. You can't go wrong!
Did We Mention Food?
Following on from our previous point, the colder months are the best time of the year for us to indulge. And where is the best place for it? France! You can get incredible meals in Paris, and as it is a special time of the year, we recommend you go all out. Book a river cruise and meal to see the city from a totally different perspective as you eat a delicious meal. Keep in mind though, you will need to book special dining out in advance, as they can get popular. Avoid disappointment.
All in all, Paris is a great place to visit around Christmas, whether you want to spend the day there, or have a minibreak before or after the 25th. There's plenty to do, see and eat, and there is something extra special about walking around Paris in December, absorbing all the different aromas from the markets and admiring the Christmas lights. Joyeux Noël!