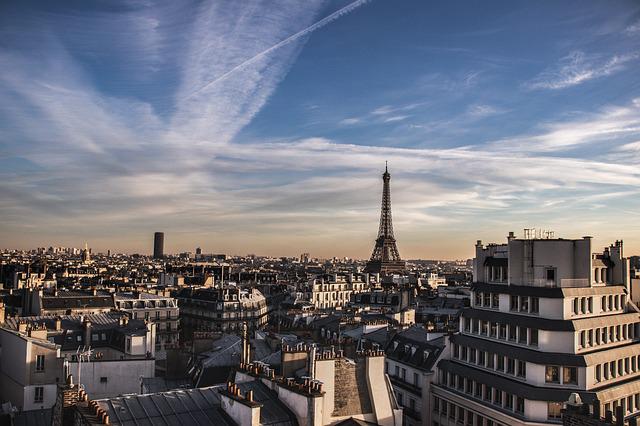 The coronavirus pandemic has caused most of us to stay home, making us think least about travel. We rarely consider our needs and travel style while organizing a vacation. Mostly, we stick to what we know and play it safe.
But a world of possibility awaits us, offering new insights and unique experiences that may be better for our tourists. Each type of travel accommodation offers distinct amenities and experiences. This post discusses hostels, guesthouses, apartments, and hotels by their amenities.
Here are some top travel accommodations you can enjoy!
Serviced Apartments
Apartments were once for families with children and friend groups seeking affordable lodging. Tourism has changed, especially in Asian cities. Many places like Hong Kong have many short- and long-term rentals.
Many luxury serviced apartments include private bedrooms, a kitchen, a living room, a laundry area, and a relaxation zone. These flats are perfect for work travels and Millennial solo journeys because they allow you to make friends and see different cultures while keeping your privacy intact.
Self-Catering Accommodations
For longer stays or if you want your own space to cook, apartments, cottages, cabins, and villas are ideal. Many self-catered properties have superb furniture and facilities, allowing you to stay as long as needed. In hotter countries, villas may have their own pool so that you may rest in the sun.
Look for apartments on VRBO or Airbnb. VRBO has villas, cottages, and self-catered lodgings in 190 countries.
House sitting allows flexible long-term travel. When a homeowner is gone, someone must look after their home. This arrangement includes housework, pet sitting, and other chores. The owners can rest easy knowing their home is safe, while the traveler enjoys free, comfortable housing.
House-sitting travelers need experience and references and may need to spend more time on websites and social media. CouchSurfing is similar, but hosts are at home and can be local guides.
Hotels
Most people stay in hotels, and their sizes may vary. Independent hotels or hotel chains can operate them. Hotel resorts exist.
B&B
B&Bs offer a bed and breakfast service for travelers. B&Bs are a sort of guest house or homestay. Owners usually reside in the lodging and divide their space from guests'. English-style breakfast is served.
Lodges
Luxury lodges are welcoming and cater to sophisticated guests. Enjoy delicious meals, top-notch service, and one of the best luxury vacation rentals experiences you will ever have.
Unique hotels provide spa treatments, private golf, helicopter rides, wilderness activities, and more. A magnificent lodge offers an amazing vacation.
Resorts
In addition to hotels, resorts are a viable alternative for a place to stay. Vacations with the family are best spent at all-inclusive, self-contained resorts. They can be found in close proximity to cities or in more rural, secluded regions that are perfect for romantic getaways like honeymoons.
Boutique Hotel
Exquisite establishments are typically housed in venerable old structures. Their services are on par with those offered by 5-star hotels. They tend to be modest and cozy, with a one-of-a-kind layout and perhaps a rich historical past.
Motel
Conveniently situated next to the highway, this hotel has a convenient location. Parking spaces are a necessity for such establishments. There need to be at least 10 rooms in the motel, most of them doubles or singles. Catering services are also available. Most motels can be found in suburban areas or along major highways.
Camping
Facilities with security guards where visitors can park their RVs, campers, and other mobile homes are all available. Campers are welcome to bring their own food and park their vehicles at the site. The bungalows are a popular accommodation choice at some hotels (camping houses).
Farmstays
If you're looking for a truly unique way to experience rural areas, a farmstay is the way to go. Your guests will be staying at the host's house, much like a Bed & Breakfast, but with the added bonus of participating in various hands-on activities.
Traveling with a small group (two adults and up to four children), a farm stay will make you feel like you're staying with a local farmer and his family.
Wrapping Up
These are some common travel accommodations types we're familiar with and frequently use. We hope the above guide serves the purpose of spreading the right knowledge you are looking for. Happy traveling!