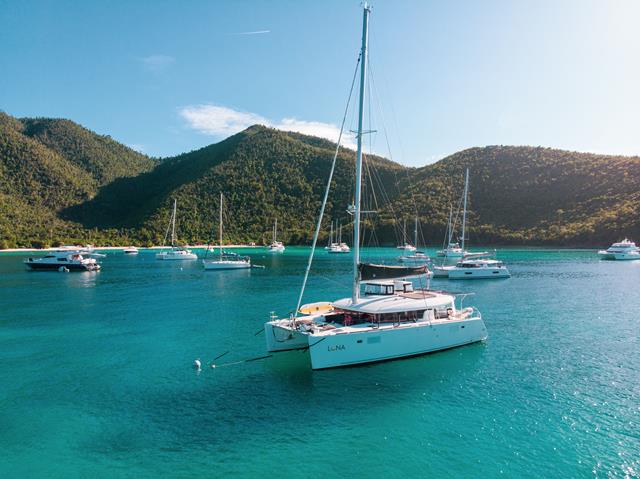 Exclusive, remote, far-flung and secluded are fast becoming buzzwords for those seeking the ultimate luxury holiday of a lifetime. Therefore, the idea of escaping on a private charter yacht is becoming more and more appealing. Sail LUNA is a luxury sailing yacht available exclusively for private charter across the watery landscapes of the Caribbean. Aboard LUNA, you will discover hidden palm-fringed bays, bustling island villages and the finest powerdy-white beaches in the world, all in the privacy of your own yacht.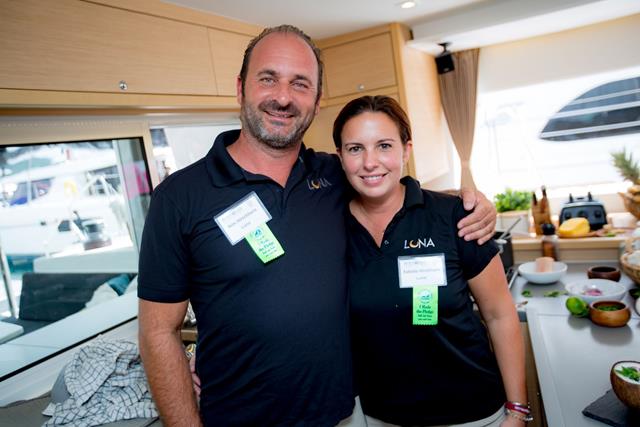 The inimitable husband and wife team Nim and Fabiola Hirschhorn have been silently sailing the region's cobalt blue waters for over four years and have hosted over 50 groups of charter clients. When vacationing aboard a charter yacht, you can expect nothing other than dazzling sunsets, the music of the sea and the occasional lone fisherman.
Chartering a yacht like LUNA is akin to a floating boutique hotel experience. The 2018 Lagoon 45 boasts spacious interiors which effortlessly combine style and comfort, including well-appointed staterooms for you and your select guests. The spacious deck is ideal for lounging, sunbathing, sunsets and dinners. Nim and Fabiola have thought of everything down to the silken linens and the fluffiest towels. If you're looking for a unique, private, relaxing and fun escape for your next vacation, perhaps you should consider a charter yacht vacation. Here are ten reasons to help convince you!
Travel at your own pace
One of the best things about sailing in the Caribbean is that you set your own pace. You'll find that most charter crews are very familiar with the region. They can happily introduce you to some of the finest hidden bays to swim, pretty coral gardens to snorkel, or jungly mountains to hike. If you enjoy exploring local markets, they can take you to the bustling harbor villages and towns where you can collect local organic produce for your chef to cook or discover shorefront bars and eateries. If you prefer to drop anchor in a far-flung destination, your hosts will ensure you feast on delicious cuisine, sip home-crafted cocktails and appreciate the silence and escape from reality
Personalized itinerary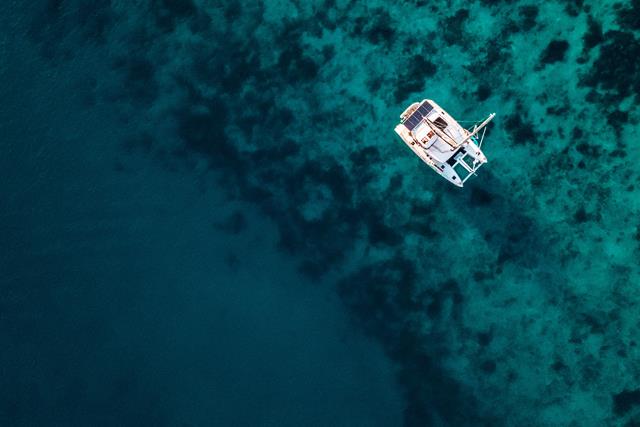 Before you even board your yacht, your hosts will discuss your likes, dislikes and areas you'd like to visit so they can personalize your itinerary. You can decide on your choice of destinations and activities that you'd like to try, choose your menu and favorite sundowners; you could even have a sailing lesson! A sailing charter is all about you and can be as relaxed or active as you wish. Once on board, your captain will invite you to help chart your daily journey. Being aboard a private yacht means you are free of timetables and restrictions; if you stumble across a hidden gem of a cove or a pristine reef and don't want to leave, you don't have to.
Dedicated personal crew
Your crew afford you perfectly courteous service and will ensure you have everything you need, regardless of the time of day or night. They are always around and at your beck and call to ensure that you have everything to hand; all you have to do is ask! You won't find this personalized service at a resort or hotel, even if it's all-inclusive.
Privacy and discretion
Being aboard a boat gives you complete privacy from the outside world. Your crew offers complete discretion and will consider every minute detail, including complete privacy for honeymooners or some bare skin swimming or sunbathing; they'll drop anchor by an uninhabited island, a private lagoon or a white sandy beach so you can have the ultimate private island experience. Nothing is too much trouble.
COVID-safe
Chartering your own yacht means you are away from shore or cruise-based crowds and the threat of the seemingly ongoing pandemic. There are no masks, PCR tests and temperature checks at sea – just pure, unadulterated luxury.
Foodie heaven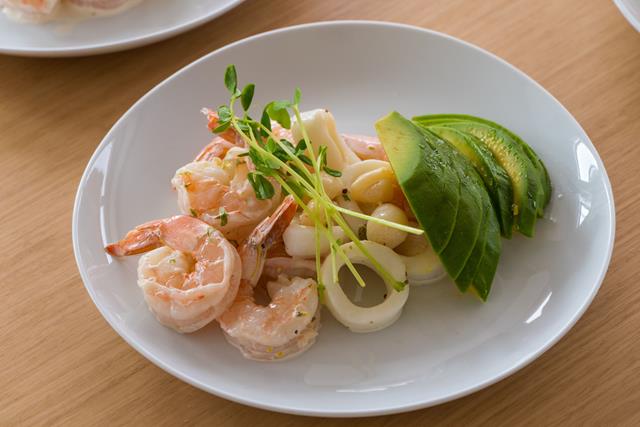 Your hosts are keen foodies, so they've spent many hours exploring off-the-beaten-track markets and meeting local island farmers and fishermen. They have discovered everything from beachside barbecues with grilled fresh fish and lobster to flying fish sandwiches and spicy West Indian rotis. Any great first mate and chef will have a deep love of cooking. Fabiola's local knowledge means she can create mouthwatering dishes from scratch using local ingredients and Nim is a dab hand behind the bar. As an award-winning mixologist, he regularly creates sunset-worthy cocktails from fresh homegrown herbs and locally distilled rum.
New activities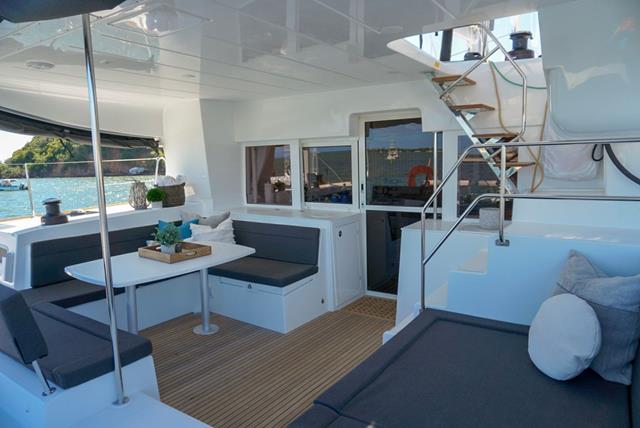 With the temperate waters a mere splash away, there are all sorts of activities that you can learn whilst out and about. You can choose to peacefully paddleboard along the calm white sandy shores, take a walk in the captain's deck shoes and learn how to sail, or even adventure below the waves to discover breathtaking coral gardens, giant walls and endless colourful fish on a discovery dive.
Slow travel
Slow travel brings you back to your roots of why you love to travel. Sailing is almost footprint-less and gives you many opportunities to support local communities, mom-and-pop shops and small businesses as you travel. Embrace this mindset and immerse yourself in forming connections with local people, cultures, food and music; live in the present moment and remain sustainable for the environment and future generations of slow travellers.
Away from the crowds
Sailing offers complete freedom and allows you to escape the madding crowds. Just pick your location, drop anchor and make yourself at home in a beautiful cove, along a jagged stretch of coastline or next to a jungly beach.