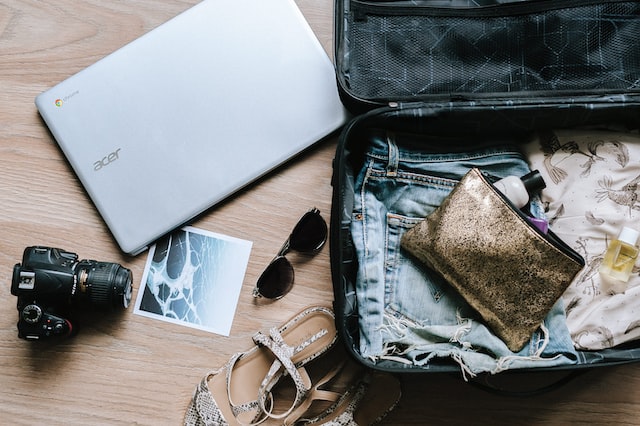 Traveling is unquestionably one of the most amazing and fun activities that someone can add to his schedule. Every season of the year is great for traveling, and each one has something unique to offer to the traveler. Of course, winter is one of the most exciting times of the year when it comes to organizing a trip to one great winter destination. The good news is that there are several amazing winter destinations around the world for those who love the snow and the freezy landscapes. Europe is the motherland of some of the greatest winter destinations.
Of course, traveling during winter can be challenging from time to time, especially if you want to be stylish as well as warm. The secret key to be completely ready and comfortable for your trip is packing your luggage carefully and smartly!
Therefore, if you are interested in finding out what are the most essential and stylish clothes to pack with you for a winter trip, read below and find all the tips you should know.
A comfortable pair of jeans
The first thing that you must pack in your suitcase, is your favorite pair of jeans or comfortable pants. Needless to say that a pair of jeans is an all-time classic piece that has to exist in every wardrobe. If you know the right way to match it you can create an amazing outfit from day to night. Whether you love the cabana-style of jeans or baggy ones, you can choose your favorite pair of jeans at yourmedstyle.com. What makes a pair of jeans so special? It's a comfortable pair of trousers that you can wear all day, and you can match it with almost everything, from an elegant top to a warm sweater
A stylish pair of boots
Moreover, another thing that is essential to pack with you on your winter trip is a stylish yet comfortable and warm pair of boots. Prefer to pack with you a flat pair of boots in a neutral color in order to match every outfit that you choose. Avoid bringing your high heel boots because you will not be comfortable enough for walking and sightseeing in the new town. Practical stomper boots are a street-style hit and it's everything you will need for this trip, as they can be paired with every pair of pants for a casual look or they can look perfect with a dress on one more unique occasion.
Your favorite accessories
Last but not least, don't forget to pack with you some of your favorite accessories like a couple of pieces of jewelry such as your favorite earrings, a bracelet, a chic necklace, one belt, a wooly scarf, and one winter hat for keeping your head warm. In case you are truly interested in looking fabulous and stylish on your winter trip, you should understand the importance of a single accessory and the power that has to upgrade the most simple outfit.