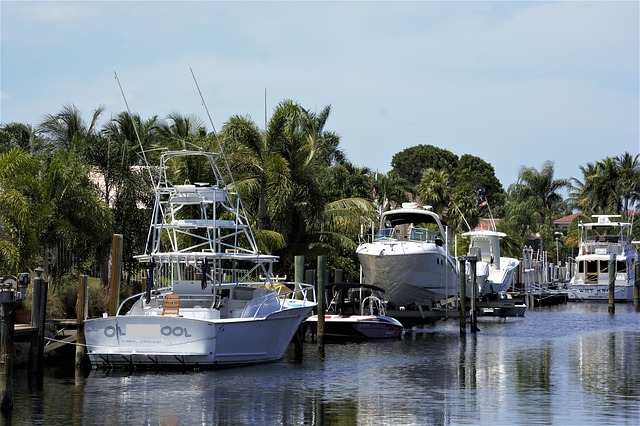 Are you thinking of selling your boat?
Whether you're listing your boat on your own or through a broker, there are a few things you should consider before slapping a "For Sale" sign over it.
The last thing you want is to have your boat listed for sale prematurely and have it sit in a driveway or at the docks for months without gaining any traction.
When a vessel stays on the market for long periods, customers start wondering if there's something wrong with it that is preventing its sale, which can negatively impact the sale price.
Not to mention the longer your boat takes to sell, the more dust and rust it collects. This ultimately translates into larger repair bills.
But luckily, there are a few tried and tested tips that can allow you to sell your boat smoothly and swiftly for its maximum value. 
Keep on reading to find out the things to consider when selling your boat.
Looks and first impressions matter
When potential buyers come to check your boat in person for the first time, you always want them to be impressed by how great it looks.
The moment a prospective buyer looks at your boat, whether online or in-person, they start formulating an opinion about it.
A clean and tidy boat can attract buyers, while a boat that looks neglected can turn them away immediately. This is because buyers often associate a shabby appearance with poor mechanical care.
This is why it's important to have the interior and exterior of your boat cleaned thoroughly. If you really want it to stand out, you can consider hiring a professional detailer.
Look at the vessel through the eyes of a client and try to notice every small defect. Get the exterior waxed, clean the carpets, look at the caulking, remove grime and dirt from the bilge and engine room, replace old dock lines, and clean all cords and wires. All of these little details can add up to make your vessel a significantly more attractive package.
Also, remove all unnecessary and personal items from the boat. Buyers should be able to envision themselves as the owner of your vessel. Your clothes, pictures, or magazines may look great to you but may put off potential buyers.
Lastly, declutter and ensure that all storage spaces like cabinets, dressers, fish containers, and pantries are empty. Because when storage spaces are stuffed with junk, it can make the vessel look like it lacks storage space!
Here are some boat cleaning tips to help you.
Get your boat inspected by a professional
When you take a vessel out to sail, you want it to run perfectly, and you want all mechanical parts to be fully functional.
Nothing knocks the wind out of your sails more than planning to take a prospect to sea trail only to have the boat not start up due to a weak battery.
If you're unsure about the things that are worth fixing and don't want to miss anything, you should consider hiring a professional to perform a thorough boat inspection.
Pre-sale boat surveys can help speed up the sales process and give buyers more peace of mind about their purchase.
We know repairs can cost a decent sum but neglecting them can have a much bigger impact on your maximum selling price. Buyers often point out flaws and use them as bargaining chips to offer you less money.
Lastly, remember to get most of the mechanical service done by professionals and try keeping records of everything you've done to your vessel. Documented work done by qualified mechanics can give buyers more confidence about their purchase.
Understand the market
You might have a set selling price in mind before you put your boat up for sale but you're not always going to get it. This is because the current state of the market drives boat value no matter how well you've maintained it.
Thanks to the internet, buyers today are more informed than ever before. And this applies to all purchases, whether it's electronics, clothes, cars, property or boats. Therefore, buyers are now able to accurately estimate your boat's worth without too much hassle.
In one easy search on major boat listing sites like Yachtworld and Boat trader, buyers can check what similar boats are in the market and how much sellers are asking for them.
But if you have a relatively rare and desirable boat, you can use the limited market to your advantage. A shortage of vessels can raise prices, and you may be able to get more for your boat than you initially thought!
Make a listing that stands out
Making an attractive listing is as essential as preparing the actual vessel for sale. A good listing always uses high-quality photography (or video assets), informs viewers about the boat's specifications, describes key selling points relevant to potential buyers, and starts with a great title.
Other important things worth talking about in your listing include:
Relevant warranty information
Details of any significant upgrades to the vessel
Service records
Details about the boat's paperwork and registration
Unique features
Age of the vessel
Dimensions, tanks sizes, and other mechanical information
If you find the whole listing process arduous or want to ensure you create a listing that stands out, consider seeking help from an experienced broker.
Having the extra support during the entire listing process helps. Brokers do most of the heavy lifting for you and are more likely to create an appealing listing that will attract buyers.
You can also consider hiring a skillful copywriter on freelancing platforms like Upwork and Fiverr to create an ad for you. Copywriters are skilled in persuasive writing, which can prove to be extremely helpful when trying to sell a boat!